It is common these days to get annoying pop-ups on most web browsers and not just because most shopping and news sites push people to accept notifications, but also because there are lots of malware entities that advertise aggressively through browser extensions such as the notorious IWantThis! browser extension.
Normally, such adware or PUP (potentially unwanted programs) are tied to a particular site like the case of Solo84.biz pop-up ads that can be traced to the Solo84.biz website. Solo84.biz is what you would consider a rogue site that works to frustrate the browsing experience of most users by redirecting them to equally suspicious sites and by serving them questionable ads.
Most victims encounter the Solo84.biz website for the first time through redirects. They may visit a compromised site, click on a contaminated email attachment, or receive a spam message on their social media account.
The site will then trick you to allowing it to push notifications on your browser by masking its intent with messages such as 'click here to verify that you are not a robot' or click here to view the latest movies and news' but it turns out, such is a ploy to give the site the ability to push unwanted notifications.
Those that fall for this ploy start receiving intrusive advertisements, some of which include adult content and controlled substances. There is also the constant promotion of other dubious sites.
Perhaps more worryingly, the solo84.biz site can infect a PC with malware entities such as Trojans that then steal information, including passwords and other personal details. Such information is then sold in the dark web and puts the victim at risk for various privacy and security violations, including blackmail and identity fraud.
Why Am I seeing Solo84.biz Pop-up Ads?
The main reason you are seeing solo84.biz pop-up ads is because your computer has been infected by an adware. You could also have unwittingly allowed the solo84.biz site to push web notifications.
If you have been infected by the adware, you likely got it from an infected site or from a contaminated software package. There are also situations where adware is spread via spear phishing campaigns and infected links. However way you got it, you need to remove it ASAP before it renders your browser unusable, if it hasn't already.
How to Remove Solo84.biz Pop-up Ads
Removing the solo84.biz pop-up ads is a complicated process and you will have to strap in for this one. First, you will need an anti-malware software, although it may not be enough to completely remove the malware entity. And then, you need to follow up on the work of the anti-malware with some manual tasks, including removing any suspicious browser extensions and deleting files and folders that host the malware.
So, begin by downloading your favorite antivirus program and remember to run it on Safe Mode with Networking so as to disable startup items and to reserve some extra computing power for the anti-malware.
After the anti-malware has done quick work of the virus, go to Control Panel by typing 'control panel' into the search box. Under Programs, click on the Uninstall program button.
For Mac users, go to Finder > Applications and drag any suspicious applications to the Trash. On Windows, you simply need to right-click to uninstall the program that you no longer want on your device. Most of these programs may be adware and the anti-malware may have missed them because they appear very genuine. And remember, it is possible that you gave your consent before they were installed on your device.
After you have removed any suspicious programs, go to your browser and change the notification settings so that the solo84.biz site will not be able to display any troubling adverts.
Google Chrome
To turn off notifications on Google Chrome, take the following steps:
Open Chrome.
Open the Chrome menu by clicking on the three dots at the right-top corner. Go to Settings.
Under Privacy and Security, click Site settings.
Click Notifications.
Choose to block or allow notifications from any site that you want.
Firefox
Open Mozilla Firefox.
Go to Settings by clicking on the settings icon on the right of your browser window. Choose Options.
Under Options, choose Content.
To the Enable or Disable notifications option. If you choose Do not disturb, no notifications will come your way from any site.
Opera
Open Opera and go to the menu by clicking the Opera icon at the far-left corner of your browser.
Go to Settings.
Under Privacy and Security, click Site settings.
Click Notifications.
Under the Block option, click on the Add button to add solo84.biz to the list of blocked sites.
Safari
Open Safari
Go to Preferences.
Click on the Websites tab and select Notifications.
From here, disable or enable notifications on the sites that you want.
Having disabled notifications, now go to the extensions section and look for any suspicious notifications.
Finally, clean your browser of any browsing history, cookies, downloads, and temp files. This will not only enhance the security of your personal information, but also improve the performance of your browser.
For this last part, it is advisable to use a PC repair tool (Windows) or a Outbyte macAries for macOS users.
If you follow the above described solo84.biz pop-up ads removal steps, then the malware entity will be gone for good. All that will be left is to take the necessary precautions that will prevent future infections. The foremost of these precautions involve not visiting shady sites in the first place.


If you're running into errors and your system is suspiciously slow, your computer needs some maintenance work. Download
Outbyte PC Repair
for Windows or
Outbyte Antivirus
for Windows to resolve common computer performance issues.Fix computer troubles by downloading the compatible tool for your device.
See more information
about Outbyte
and
uninstall instructions
. Please review
EULA
and
Privacy Policy
.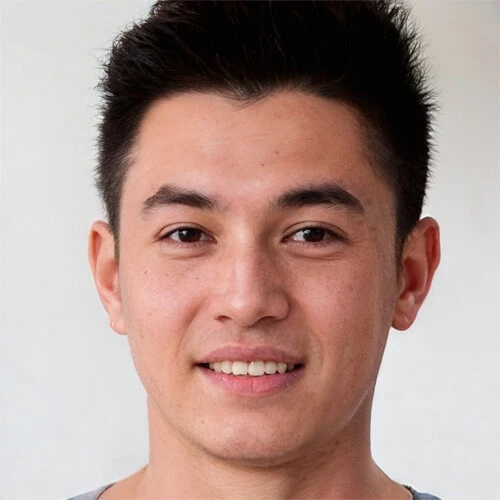 Vic is a search engine optimization expert, helping to optimize websites to make them more user-friendly. He's been in the industry for more than 10 years, and his work speaks a lot about his experience and expertise in the IT and digital marketing fields. 
Vic is the one in charge of keeping our website running smoothly and efficiently, to make sure that our readers have a wonderful experience while visiting the website. He's good at troubleshooting errors and fixing Windows issues that come up either when playing games or working on the computer. 
Vic is a certified gadget freak who feels the need to surround himself with cutting-edge technology. And this passion has helped him a lot in creating content that informs and guides users on using and troubleshooting the latest technology. He is an avid researcher who is always hungry for the latest news and updates on the most cutting-edge technology.