Is your system safe? What about your browser? The internet is today filled with malware entities from different sources that attack both your system and your browser. One such malware is the pushails.com pop-up ads.
Here, we examine what pushails.com pop-up ads are, and what they do. We also detail the pushails.com removal instructions to help you get rid of the malware.
Pushails.com is an insecure, dubious, malicious site that tricks users to subscribe to its browser push notifications through phishing techniques. Pushails.com is the source of pop-up ads, which is a social engineering malware attack system. However, the presence of it on your browser might also be an indication of adware infection.
What Does Pushails.com Adware Do?
The pushails.com website doesn't pose any danger, as long as you don't click or download it. But on the site, you'll see a message asking you to allow the notification. If you click 'allow', you will trigger pop-up ads or allow the pushails.com adware into your browser and your system by extension. Once the pushails.com infiltrate your browser and system, it will then:
Bombard you with intrusive ads and pop-ups, interstitials, auto-play, banners, and in-text links,
Display Pop-up notifications directly on the screen or desktop,
Alter your browser's search engine and the homepage address, and
Redirect you to suspicious and malicious sites.
How to Remove Pushails.com Adware (Malware Removal Guide)
You can remove pushails.com adware in two ways:
Remove automatically, using a reputable third-party anti-malware software.
Remove manually by locating and deleting them from your system and browsers.
Remove Pushails.com Adware Automatically
We recommend the automatic method. You will need to have an anti-malware program that can detect all types of adware, including pushails.com. You can do the following:
Download the anti-malware from a reputable, trusted company site,
Install it as guided by the manufacturer, and
Conduct a deep scan of your computer to remove the pushails.com adware and other unwanted malware.
Note: After using the automatic scan to remove the adware, you'll still need to disable the pushails.com notifications manually.
Remove Pushails.com Adware Manually
Here are the pushails.com removal instructions. Following them step by step will remove the adware manually and get rid of it completely:
Investigate all your browser's shortcuts.
Investigate your browser's shortcuts for pushails.com by right-clicking on them to change their properties. Check to see pushails.com or any other site at the end of browser's shortcut target (command line). If it is there, remove it and save the changes.
Check the command line for another fake browser's trick. For instance, any shortcut that points to Google Chrome will have a path like this:
C:\Program Files (x86)\Google\Chrome\Application\chrome.exe.
A fake or duplicate browser will be …\Appdata\Roaming\HPReyos\ReyosStarter3.exe.
Note that the file name can be: "chromium.exe" instead of chrome.exe.
Remove/Uninstall pushails.com from programs and features.
Go to Programs and Features, investigate the list of installed programs. Locate unwanted, intrusive, or recently installed programs, and uninstall them.
Stop all pushails.com processes on the Task manager.
Open the Task Manager and stop or close all processes related to pushails.com in their description. You'll need to discover the directories where these processes started by searching for strange or random file names.
Inspect the Windows services for pushails.com and remove it.
Press Win + R keys and type in: services.msc. Then press OK. Locate and disable services that have random names or contain pushails.com in its description or name.
Disable pushails.com on Task Scheduler.
Press the Win + R keys, then type in 'taskschd.msc.' press Enter to open the Windows Task Scheduler. Delete any task that you think is related to pushails.com and disable unknown tasks that have random names.
Clear your Windows registry from pushails.com adware.
Press the Win + R keys, then type in 'regedit.exe' and enter. Locate and delete all values and keys containing pushails.com registries.
Remove and delete pushails.com from browsers.
On Google Chrome:
Click on three dots menu button at the top right corner.
Select More tools > Extensions.
Locate the extension and click REMOVE to uninstall it.
In the dialog box, click Remove.
Open chrome://settings>content>notifications.
Delete all rogue notifications.
On Mozilla Firefox:
Click on menu, then select Add-ons.
Locate Extensions.
Click on the Remove button next to the add-on to remove it.
Locate options on the Menu > privacy & security.
Scroll to permissions and click settings and block the pushails.com sites.
On Internet Explorer:
Click the Tools button in the top-right corner.
Select Manage add-ons.
In the drop-down menu under Show: select All add-ons.
To delete an add-on, double-click it in the new window, then click Remove.
On Safari:
On the top menu, select Safari > Preferences.
Select the Extensions tab.
Select an extension you want to delete and click Uninstall.
After all is done, you'll need to reset your browser, and restart your PC for the changes to take effect.
Conclusion
Pushails.com adware and pop-up ads can be so annoying. Other than avoiding click-baits on different websites that can redirect you to the pushails.com site, learn some PC tricks and tips, and ensure you always have an anti-malware installed and updated on your system.


If you're running into errors and your system is suspiciously slow, your computer needs some maintenance work. Download
Outbyte PC Repair
for Windows or
Outbyte Antivirus
for Windows to resolve common computer performance issues.Fix computer troubles by downloading the compatible tool for your device.
See more information
about Outbyte
and
uninstall instructions
. Please review
EULA
and
Privacy Policy
.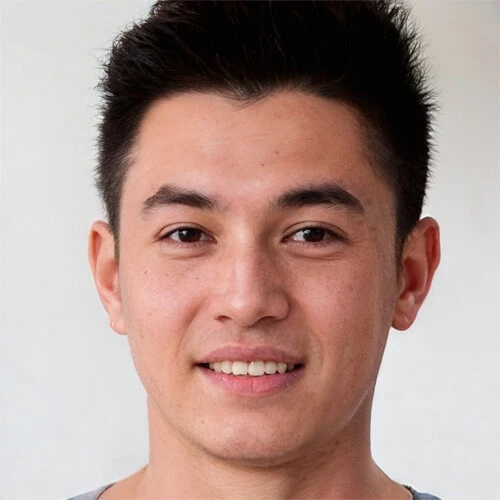 Vic is a search engine optimization expert, helping to optimize websites to make them more user-friendly. He's been in the industry for more than 10 years, and his work speaks a lot about his experience and expertise in the IT and digital marketing fields. 
Vic is the one in charge of keeping our website running smoothly and efficiently, to make sure that our readers have a wonderful experience while visiting the website. He's good at troubleshooting errors and fixing Windows issues that come up either when playing games or working on the computer. 
Vic is a certified gadget freak who feels the need to surround himself with cutting-edge technology. And this passion has helped him a lot in creating content that informs and guides users on using and troubleshooting the latest technology. He is an avid researcher who is always hungry for the latest news and updates on the most cutting-edge technology.