MoneyGram is a ransomware that is classified under the FBI virus category. It is a screen -locking malware that tricks users to part with their hard- earned money after accusing them of copyright infringement, child pornography, or of some other obscene stuff, none of which has to be true. What the MoneyGram virus does after infecting a computer is to encrypt as many files and folders as possible.
To unlock their computers, and gain access to their files, users are asked to pay a $300 ransom or risk the possibility of never seeing their files ever again. One of the conditions for paying the ransomware is that it can only be sent through the anonymous MoneyPak or MoneyGram services.
Method of Infiltration
If you are wondering how the MoneyGram malware got into your computer, there are many potential gateways. First, malicious websites play a very important role in the spread of the FBI MoneyGram malware. When you visit such sites, clicking links or simply opening a new tab initiates the infection process. The second method by which MoneyGram is able to spread is through fake email campaigns that trick victims to clicking attachments or malicious links. The malware may also be downloaded as part of popular software bundles such as Adobe Flash Player. Not that Adobe is responsible for spreading the malware, but downloading Adobe Flash Player from anything but the official site poses huge threats to the security of your device.
Remove MoneyGram Virus from Your Computer
How do you remove the MoneyGram ransomware from your computer? To begin, you will need a powerful anti-malware solution such as Outbyte Antivirus. You will also need some Windows tips and tricks, but don't worry about these for now because we've got you covered in that area. The antivirus will remove all the files associated with the virus and also secure your computer against future infections.
Since the MoneyGram malware is a screen locker, you will have to restart your computer into boot mode to get anything done. If you are using Windows 7/Vista or Windows XP, the following are the steps to take to get to the Safe mode with Networking option:
Restart your computer and repeatedly hit the F8 button.
Your computer will restart, run a hardware test, and present the Advanced Boot Options menu.
Using the arrow keys, select Safe mode with networking.
Safe Mode with Networking will allow you to access network resources such as the ability to download an anti-malware solution that will get rid of the MoneyGram malware.
Safe Mode with Networking on Windows 10/11
To start your Windows 10/11 computer in Safe Mode with Networking, take the following steps:
Hold the power button for about 10 seconds to turn off your computer.
Press the power button again to turn on your device.
If Windows restarts, press the power button again for another 10 seconds to turn your device off.
Keep on turning your device on and off until you enter the Windows Recovery Environment (winRE).
After getting into winRE, the following steps will get you to Safe Mode with Networking:
On the Choose an Option screen, select Troubleshoot > Advanced options > Startup Settings > Restart.
After your computer restarts, you will see a list of options that include Safe Mode with Networking. Use the arrow keys to select this option or alternatively press 5 on your keyboard.
Now that Windows is running in Safe Mode with Networking, download an anti-malware and clear your Windows 10/11 device of any viruses.
System Restore
System Restore is a Windows 10/11 process that will return your computer to an earlier working state. For System Restore to be an effective solution to the issue, it is necessary to have restore points before the infection. Again, assuming that you are not able to access any screen controls on your computer, you will have to get to the Advanced Options menu described above, and choose System Restore this time.
System Restore will remove any changes to apps and settings that have taken place after your choice of restore point. It will, however, not help recover any of your files.
Some folks asked, "If I won't recover my files, why not pay the ransom and be done with it?" That's a really good question. We advise that you never pay ransom to cybercriminals for two reasons: first, they cannot be trusted to unlock your files as your trust in them means nothing once they've got the money they were looking for. Secondly, it only emboldens them to create more scams because they find them rewarding.
Instead of paying ransom, you could take some precautions. Here are the most important of these:
· Always run the latest OS
Windows OS is a great software, no doubt about it. However, every other day, hackers still manage to find vulnerabilities that they exploit for their nefarious ends. Microsoft tends to keep up with them by constantly issuing security patches, and if you are not running the most recent version of Windows, you will definitely miss out on them.
· Download an anti-malware
Most people rely on free antivirus programs to protect their computers, but the free stuff will only provide basic protection. You need a premium version if you are going to stand against the might of malware, such as MoneyGram, otherwise you are doomed.
· Be wary of malicious sites
Sometimes, your browser will warn you against visiting particular sites because they are not safe. If you get such messages, resist the urge to continue.
· Verify the authenticity of attachments
If you get an attachment on your mail and you are not sure about the source, take time to verify the authenticity. You might save yourself tons of trouble down the line.
· Create a backup of your most important files
Having a backup of your files means that even if your device comes under attack by some nasty ransomware, the damage and the subsequent set back will not be that much because some of your files are stored safely away.
That will be all about the MoneyGram virus. If you have any questions, suggestions or comments, please feel free to use the comment section below.


If you're running into errors and your system is suspiciously slow, your computer needs some maintenance work. Download
Outbyte PC Repair
for Windows or
Outbyte Antivirus
for Windows to resolve common computer performance issues.Fix computer troubles by downloading the compatible tool for your device.
See more information
about Outbyte
and
uninstall instructions
. Please review
EULA
and
Privacy Policy
.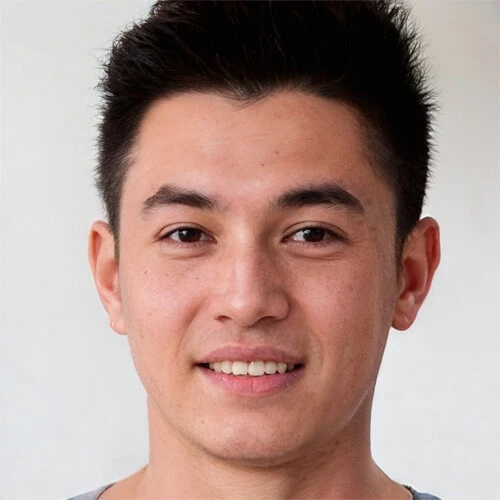 Vic is a search engine optimization expert, helping to optimize websites to make them more user-friendly. He's been in the industry for more than 10 years, and his work speaks a lot about his experience and expertise in the IT and digital marketing fields. 
Vic is the one in charge of keeping our website running smoothly and efficiently, to make sure that our readers have a wonderful experience while visiting the website. He's good at troubleshooting errors and fixing Windows issues that come up either when playing games or working on the computer. 
Vic is a certified gadget freak who feels the need to surround himself with cutting-edge technology. And this passion has helped him a lot in creating content that informs and guides users on using and troubleshooting the latest technology. He is an avid researcher who is always hungry for the latest news and updates on the most cutting-edge technology.