Loginhelper.co is a browser hijacker that will change your default search engine to Login Helper New Tab Search. To many users, the experience is very frustrating because the promoted search engine does not even come close to matching what Google, Yahoo, or Bing are capable of delivering. What's more, loginhelper.co redirects users to sites that they are not interested in visiting, and bombards them with a barrage of distracting ads.
While the loginhelper.co advertises itself as legitimate software that aims to improve the browsing experience of users, it really is a money-making scheme for its creators as they get paid top dollar for the advertisements and promotions that it serves.
How Did Loginhelper.co Get into My Computer?
There are many ways through which the loginhelper.co adware could have infiltrated your computer.
These are:
Ads
If you have clicked on any of those spam ads, the kind of which that promise a free iPhone or something like that, it could have been the gateway for the loginhelper.co adware.
Pirated software
Pirated software may come bundled together with various malware, including adware such as the loginhelper.co.
Unsecure sites
Did you visit a site that your browser advised you against visiting? Such sites may have malware all over them, and it doesn't really matter what you do. Even opening them is enough to install a malicious program on your PC.
Email attachments
This is the most common way that the loginhelper.co is spread around by its creators. They will create spam emails with attachments laden with malware. Clicking on the attachments unleashes the infection.
How to Remove Loginhelper.co
Removing loginhelper.co is easy, especially if you are armed with a powerful anti-malware solution such as Outbyte Antivirus. Part of the reason that you need to use an antivirus software is because, while the loginhelper.co file appears as a browser extension, it is more than that. It is actually powered by programs that are hard to detect because they use legitimate-sounding names and hide in unconventional places on your PC.
The anti-malware will perform a comprehensive scan that you cannot possibly achieve manually. It will also delete the registry keys that are associated with malware, thus eliminating it for good.
While an anti-malware solution will do most of the heavy lifting when it comes to uninstalling loginhelper.co, you will also probably need a PC repair tool to clear your computer of junk files and optimize its performance. Malware entities are known to hide inside of junk files in places such as the %Temp% folder.
Apart from clearing unnecessary data from your computer, the PC repair tool also makes it easy to remove problematic apps, and repairs broken or missing registry entries.
How to Uninstall Loginhelper.co Manually
While using an anti-malware solution is your best bet at removing the loginhelper.co adware from your computer, you can still manage to get rid of it manually.
Using the Control Panel to Uninstall Loginhelper.co
With the help of Control Panel, you can remove any problematic app on your PC. The following are the steps to take:
Into the Windows search box, type "control panel".
Under Programs, select Uninstall program.
From the list of programs available on your computer, find the ones that look suspicious. Uninstall them.
Task Manager
With the help of Windows Task Manager, you can locate and uninstall any problematic apps on your computer. The following are the steps to take:
Hold and press the Ctrl, Alt and Delete keys to get to the Windows security options screen. Select Task Manager.
Under the Processes tab, look for any processes that are suspicious, especially if they are associated with your browser.
Right-click to find the location of the file that powers the process.
Right-click again to End Task.
Now, navigate to the file location and empty the folder of all its contents.
Remove the Loginhelper.co Browser Extension
Even after removing the loginhelper.co files and folders from your computer, you still need to uninstall the extension that powers it on your web browser. The following steps will help get rid of the adware from some of your most favorite browsers.
Removing an Extension on Google Chrome
Here's how to remove an extension from the Google Chrome browser:
Open the Google Chrome browser.
At the top-right of the browser, select More tools > Extensions.
Click the Remove next to the name of the extension that you want to remove.
Confirm by selecting Remove.
Removing an Extension on Mozilla Firefox
Click on the menu button, choose Add-ons, and select Extensions.
Choose the extension that you want to remove.
Click the three-dot icon next to the extension that you intend to remove, and select Remove.
Removing an Extension on Opera
To remove an extension on Opera, take the following steps:
Open the Opera browser.
On the top-left corner, go to Extensions > Extensions.
Choose the extension that you intend to remove.
Click the X button near the top-right corner to uninstall the extension.
Removing an Extension on Safari
Open the Safari browser.
Go to Preferences > Extensions.
Click Uninstall next to the extension that you want to remove.
After clearing your browser of the loginhelper.co extension, you need to take a few security measures so that your computer never gets infected ever again.
First, refrain from visiting sites that are not secured. They could be the primary source of infection. Secondly, buy legit software. Free software is only free because there is a price behind it, and that price may be a nasty infection of the kind that we are discussing. Also, it is important that you install an anti-malware solution that will keep guard against any malware activity. No matter what anti-malware solution you choose, make sure that is a premium version.
Lastly, but most importantly, verify the authenticity of email files before clicking them as phishing campaigns are the most common way that malware is spread.
That will be all about the loginhelper.co. If you have any questions, suggestions or comments, feel free to use the comment section below.


If you're running into errors and your system is suspiciously slow, your computer needs some maintenance work. Download
Outbyte PC Repair
for Windows or
Outbyte Antivirus
for Windows to resolve common computer performance issues.Fix computer troubles by downloading the compatible tool for your device.
See more information
about Outbyte
and
uninstall instructions
. Please review
EULA
and
Privacy Policy
.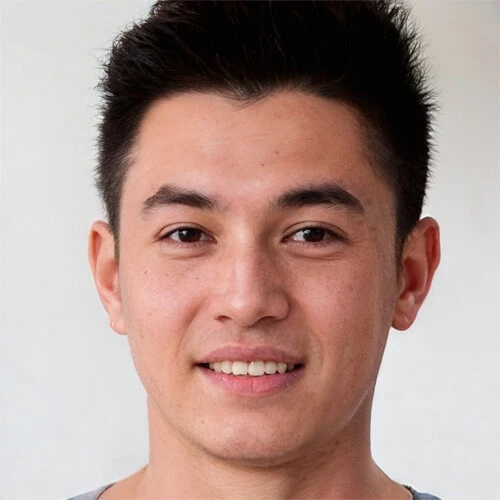 Vic is a search engine optimization expert, helping to optimize websites to make them more user-friendly. He's been in the industry for more than 10 years, and his work speaks a lot about his experience and expertise in the IT and digital marketing fields. 
Vic is the one in charge of keeping our website running smoothly and efficiently, to make sure that our readers have a wonderful experience while visiting the website. He's good at troubleshooting errors and fixing Windows issues that come up either when playing games or working on the computer. 
Vic is a certified gadget freak who feels the need to surround himself with cutting-edge technology. And this passion has helped him a lot in creating content that informs and guides users on using and troubleshooting the latest technology. He is an avid researcher who is always hungry for the latest news and updates on the most cutting-edge technology.