Have you been receiving annoying pop-ups on your computer that redirect to a site called Limetorrent.info? If so, then your browser has likely been infected by the notorious Limetorrent.info adware.
Limetorrent.info is an extremely aggressive browser hijacker that will not only force notifications and pop-ups on you, but will also redirect all your internet traffic to shady sites, the most common of which is the Limetorrent.info file-sharing site. Some of the adverts and pop-ups that appear on infected computers are laden with malware and may compromise the integrity of your device, if you click on them.
Due to its spamming activities, the Limetorrent.info site has been blacklisted by the likes of Google and Yahoo. The creators of the torrent sites have, for this reason, opened multiple sister sites, such as Limetorrents.io, Limetorrents.asia, and Limetorrents.zone. Thus, you are also likely to get redirected to these other sites by the adware.
What Does the Limetorrent.info Do?
The main goal of the Limetorrent.info malware is to make money for its creators. It does this by aggressively promoting adverts, websites, and search engines as one surfs the internet.
Another goal of the adware is to promote the Limetorrent.info site, which is a competitor of the more popular The Pirate Bay. On the Limetorrent.info site, you can download free movies and software, but not everything is 'free' as users of the site soon find that their devices have been infected by all kinds of malware entities.
Sometimes, the limetorrent.info adware will even deliver malware packages on the victim's computers in a Malware-as-Service (MaaS) scheme. The profits of a successful cyberattack are shared between the malware provider and the one who was able to successfully infect a victim's computer(s) and gain something from the infiltration in most cases a ransom amount.
Given how dangerous and annoying the Limetorrent.info malware is, you should have it removed as soon as possible, if you suspect that it has infected your computer.
Limetorrent.info Redirect Removal Instructions
With a powerful anti-malware solution such as Outbyte Antivirus, you can easily remove any potentially unwanted programs (PUPs) from your computer.
The anti-malware program will perform a deep cleanse of your system and in the process, remove the irritating virus. Because the malware has most likely messed with your DNS settings, you will also need to perform network reset or at least activate a restore point that was created before the infection took hold of your device.
To make it easier for Outbyte Antivirus to isolate the malware entity, you ought to run your computer on Safe Mode with Networking. Here are the steps to take for both Windows 10/11 and 7 devices:
Press the Windows + R keys to open the Run utility app.
Type 'msconfig' and hit the Enter key.
Go to the Boot tab and select Safe Mode. Also, select Network under the list of the boot options.
Now, restart your computer.
Once your device has restarted, launch the anti-malware or use the internet to download it.
After the antivirus is done cleaning your computer, restart your device normally. But first, uncheck the Safe boot and Network options.
Apart from an anti-malware software, you also need to use a PC repair tool as it will help get rid of any junk files in the %Temp% and downloads folders, where the limetorrent.info files are most likely to be found.
Removing Browser Extensions
From our experience, malware entities such as the Limetorrent.info adware exist in multiple forms on a computer. They can be found in the list of installed programs, but they may also appear as browser extensions. Thus, when removing them, you've got to take the extra step of hunting them down wherever they might exist.
Removing a Browser Extension on Google Chrome
To remove a browser extension on Google Chrome, take the following steps:
On the top-right corner of your Chrome browser, click on the three dots icon.
Go to More tools > Extensions
Look for suspicious extensions such as Adfocus, ClixSense, Trafmag, and remove them by choosing Remove.
Mozilla Firefox
Open Firefox.
Go to the main menu on the top-right corner of your browser. Click Add-ons.
Find the extension that you want to remove and right-click on the three dot icon. Choose Remove.
Opera Mini
Open Opera and click on the Opera icon on the top-left corner of the browser. Go to Extensions > Extensions.
Find the extension that you want to remove and click the X button near the top-right corner.
Safari
Open the Safari browser.
Go to Safari > Preferences.
Click Uninstall next to the extension that you want to remove.
Windows Recovery Tool
Do you still need to use a Windows recovery option after you have taken all the Limetorrent.info PUP removal instructions stipulated above? Probably not, but it helps if you want 100% certainty that the malware is done for.
System Restore
The Windows recovery tool that we recommend here is called System Restore. As the name suggests, it will restore your computer to an earlier functioning state.
Assuming that you are using a Windows 10/11 device, the following are the steps to take:
In the Windows search box, type "Control panel".
On the Control Panel app, type 'Recovery'.
Choose Recovery > Open System Restore.
In the Restore system files and settings dialog box, click Next to proceed.
Choose a restore point from the list of the restore points that are available on your device.
Select Scan for affected programs. Make sure that the program that you want to remove is in the list of affected programs.
Select Close > Next > Finish.
Note that the System Restore option will only work for you if you have a restore point installed on your computer.
How to Prevent Limetorrent.info Infections in the Future
Now that you have stopped Limetorrent.info notifications from popping up as you open your browser, how do you stop them from ever bothering you again?
First, stop visiting torrent sites that offer "free" software as there is always a cost involved. Secondly, scan your computer as often as you can with a reliable anti-malware solution. Lastly, but most importantly, don't keep junk files lying around on your device as they serve as a base of operation for most malware strains.
Hopefully, this article on how to stop the annoying Limetorrents.info notifications has been of help to you. Do you know of another aggressive adware? Let us know in the comment section below.


If you're running into errors and your system is suspiciously slow, your computer needs some maintenance work. Download
Outbyte PC Repair
for Windows or
Outbyte Antivirus
for Windows to resolve common computer performance issues.Fix computer troubles by downloading the compatible tool for your device.
See more information
about Outbyte
and
uninstall instructions
. Please review
EULA
and
Privacy Policy
.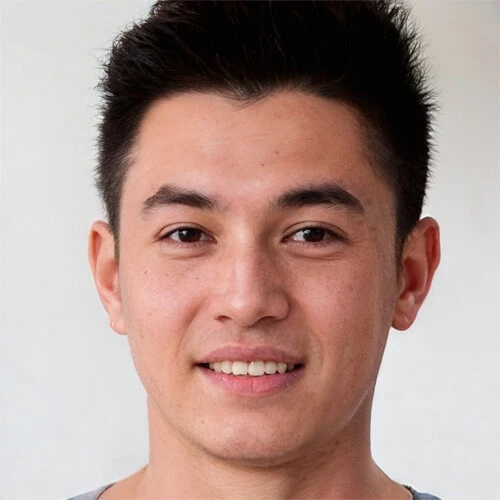 Vic is a search engine optimization expert, helping to optimize websites to make them more user-friendly. He's been in the industry for more than 10 years, and his work speaks a lot about his experience and expertise in the IT and digital marketing fields. 
Vic is the one in charge of keeping our website running smoothly and efficiently, to make sure that our readers have a wonderful experience while visiting the website. He's good at troubleshooting errors and fixing Windows issues that come up either when playing games or working on the computer. 
Vic is a certified gadget freak who feels the need to surround himself with cutting-edge technology. And this passion has helped him a lot in creating content that informs and guides users on using and troubleshooting the latest technology. He is an avid researcher who is always hungry for the latest news and updates on the most cutting-edge technology.