Computer games nowadays may contain malware. It's either the gaming software may simply be a lure to send malicious components to end devices like computers, or cybercriminals may have injected scripts and codes into an otherwise legitimate game. So, to stay safe, it is advised to get and download legitimate copies of gaming programs through legal and known gaming platforms like Steam.
Recently, there have been reports about cyber fraudsters distributing fake Cyberpunk 2077 copies, a game that is becoming a big hit this year. What does this fake copy do and what should you do if you have acquired it? Before we answer these questions, let's have a quick look at this action role-playing game.
About Cyberpunk 2077
Developed by CD Projekt, Cyberpunk 2077 is a new game that is available for Google Stadia, PlayStation 5, Xbox One, Xbox Series X, and a lot more. The setting of the game is in Night City, a dimension in the Cyberpunk realm. Since it was released, Cyberpunk 2077 has received praises for its graphics, narrative, and setting. However, it has also been criticized because of the technical issues and malware complaints that come with it.
Remove the Malware in the Pickup Mission
In one specific mission in the game, you have the option to remove a virus from the chip that will be handed over to you by an agent. To arrange a meetup, you need to call her using your phone. Once you arrive and speak with her, you will be given the chip and be advised to start your optional mission. Although there aren't any clear instructions on how to complete the mission, in this section, we'll share what we know about the mission and suggest ways to get rid of the virus from the chip.
As a player, the first thing you should do is to open the main menu and go to the Shards section. This is located under Journal. Find Militech Datashard and click on it. Enter the code that appears on your screen to crack security.
At this point, you will find yourself faced with a mini hacking game. This game revolves around choosing entries from the Code Matrix with the goal to use it to recreate sequences that are shown below the Buffer section. Feel free to input entries simultaneously because the copy malware sequence will end with the same entry that the Neutralize Malware sequence starts with.
Simply said, you have to enter the sequence BD BD FF 55, and then input the last two entries from the Neutralize Malware sequence, which are 1C E9. After this, the mission should end.
You can now use the Militech chip to pay Royce. He should be willing to accept it, only if it has been hacked successfully. If the malware is still on the chip, then you may be forced to battle with another game character.
About Fake Cyberpunk Copy Malware
Prior to the game's launch, cybercriminals have already released fake Cyberpunk 2077 copies. What's alarming is that these copies are loaded with malware entities that may wreak havoc on unprotected devices.
For this reason, avid gamers have been warned. Those who are keen to download the game are advised not to fall victim to this scam.
What Does the Cyberpunk Copy Malware Do?
Sadly, this scam is nothing new. The creators of the game have already detected over 3,300 attempts to infect the devices of unsuspecting users within the months of January and November 2020, just before the game was launched.
According to reports, the fake Cyberpunk copy malware was distributed via websites that offered gamers the opportunity to download Cyberpunk 2077 before the release date. The installers acquired from these sites seem legit, but the truth is, they're not.
Once the installer is downloaded and installed, it will ask the user for a license key. And then, the user is told that the key can only be obtained after completing a survey that asks for information such as email addresses and phone numbers. When the game is started, the victim will be greeted by a screen that says there is a missing DLL file that is needed to start the game.
If you have fallen victim to this scam, what should you do?
What to Do About Cyberpunk Copy Malware
Like any other types of malware, you can remove the Cyberpunk copy malware from your infected device. In this section, we'll teach you how to remove the Cyberpunk copy malware.
Method #1: Run a quick scan using an updated antivirus suite
For this method, you need to ensure that your antivirus software is updated with the most recent virus definitions. Creators of antivirus solutions constantly release updates when they encounter new virus and malware entities in the web. If your antivirus is not updated, you may risk your device of an infection like the Cyberpunk copy malware.
If you are using Windows 10/11, then you already have a free antivirus suite running in your background: Windows Defender. While it's reliable and effective, it's actually far from perfect. That is why we recommend that you also use top-rated antivirus suites, too.
Method #2: Delete temporary files
By deleting temporary files on your PC, you don't just free up relevant disk space. You also get rid of malware entities that are disguising as legit files.
To delete temporary files, you may use the built-in Disk Cleanup utility on your Windows 10/11 device. To use it, enter disk cleanup into the search field and click the most relevant search result. This will then open the Disk Cleanup utility. From here, you may now remove temporary files.
Method #3: Check your web browser
Malware entities like the Cyberpunk copy malware may attack not only your system files but also your web browser. It may modify the default homepage, trigger the appearance of unwelcomed advertisements, or worse, keep you from seeing the search results you need.
If you have acquired a Cyberpunk copy malware, check your browser's homepage right away. Check if it has altered your homepage setting. If it did, then go to the Settings section of your browser and have it fixed.
Method #4: Reinstall Windows
If the fake Cyberpunk copy malware is keeping Windows from working properly, you may need to reinstall Windows. But before you do so, make sure you have a backup of all your important files. Copy all your documents to an external drive to make it easier for you to recover when something comes up.
Wrapping Up
Cyberpunk 2077 is gaining traction and popularity today. It's not surprising why many cybercriminals are taking interest in the game. In line with that, we are encouraging everyone, who is excited to play the game, to download from legit and trusted sources only to avoid getting the Cyberpunk copy malware.
Have you completed The Pickup Mission of Cyber 2077? Share some hacks and tips in the comments!


If you're running into errors and your system is suspiciously slow, your computer needs some maintenance work. Download
Outbyte PC Repair
for Windows or
Outbyte Antivirus
for Windows to resolve common computer performance issues.Fix computer troubles by downloading the compatible tool for your device.
See more information
about Outbyte
and
uninstall instructions
. Please review
EULA
and
Privacy Policy
.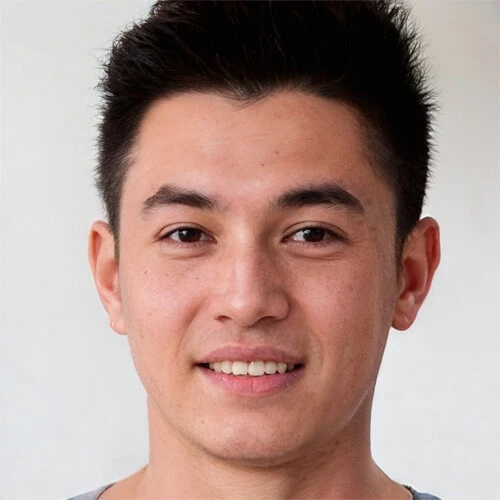 Vic is a tech enthusiast who loves to be up-to-date with the latest and greatest technology in the world. He creates content that educates and helps users with their tech-related questions. Vic manages our website to ensure that our readers have a seamless experience while browsing. He excels in troubleshooting errors and resolving Windows issues for gaming and work purposes.