Netflix is a very popular service right now, with most people stuck at home and relying on their televisions to fight off boredom.
Right now, Netflix has over 190 million subscribers around the world. This means more than 190 million targets for the Netflix scam. If you've received an email saying that you need to update your payment method for Netflix or that your account has been suspended, then you've probably received a Netflix phishing email.
What is the Netflix Scam?
The Netflix scam is a fake email message targeting Netflix users, urging them to log into their account and make some changes, such as payment method or updating the password. However, users should be wary of these kinds of emails because they are often used to steal the victim's personal information, such as login details, bank information and similar data which is considered to be sensitive.
These Netflix online scams usually come via emails that are presented as if they came from the actual Netflix company. The email itself looks legit, including the email header, text, images, and font. When you look at the image itself, you will not think that the email is a scam. The scam emails are designed with different email subjects, but their goals are all the same: the attacker will ask you to sign into your Netflix account and make some changes.
Phishing emails are the most common online scams in the history of the internet. Aside from Netflix, attackers also pose as other legit services, as your banking institution, cable subscription, credit card agencies, and others. And they have different goals. Some would extort money from you in the form of donations while others will redirect you to a fake website to extract your account information. Other spam emails are infected with malware and clicking on any link or attachment would automatically trigger the download.
The Netflix scam is just one of the popular phishing campaigns today and it is extremely disturbing as a lot of people are using Netflix to get by every single day. When you receive an email saying that your account has been suspended, you'll automatically want to know what happened so you open the email immediately. This is what the attackers are banking on when they send out these scam emails.
Types of Netflix Scams
There are many scam types and they usually have different goals in mind. Here we'll discuss what the different types of Netflix scams are, what they look like, and how you can avoid falling victim to these scams:
Special Pricing for 25,000 Subscribers
If you get an email message like this from Netflix, don't feel so lucky. This is one version of the scam that claims that the first 25,000 people who will subscribe to the exclusive offer will get a special pricing for their Netflix subscription for the entire year. When you click the link to subscribe in the email, you will be redirected to an online form that looks like a webpage from the Netflix website. Here, users need to enter their banking or credit card details, as well as personal information. This scam was designed mainly to steal money from you by getting your finance details, and to collect your personal information that could be used for identity theft and other unscrupulous activities.
Unable to Bill Your Subscription or Your Netflix Payment Was Declined
In this scam variant, victims are informed that the bank account or credit card connected to their Netflix account couldn't be charged. According to the email, the monthly payment could not be completed because of some problem with the payment method, such as insufficient funds, wrong information, or lack of authentication from the card issuing bank. The victims are then advised to update their payment information to continue their Netflix subscription. These emails are sent from spambot email addresses, such as [email protected] or [email protected], but the email appears to be sent from Netflix Billing or Netflix Support.
If the user decides to renew or update the payment information, they will be redirected to a fake login page designed to extort people's banking information. To prevent falling victim to these kinds of scams, always double-check the URL of the website you are being redirected to.
Your Suspension Notification
This Netflix scam is one of the newest versions of the phishing campaign that targets more than 110 million subscribers. The entire email message reads:
"We were unable to validate your billing information for the next billing cycle of your subscription therefore we'll suspend your membership if we do not receive a response from you within 48hours.Obviously we'd love to have you back, simply click restart your membership to update your details and continue to enjoy all the best TV shows & movies without interruption."
Basically it is the same as the second type of Netflix scam, just that the wording and the approach are different. When you click on the link, you will be taken to a landing page where you need to provide your personal information, putting the victims at the risk of identity theft. This email is so convincing because there none of the usual typographical and punctuation errors you'd normally notice on scam emails, making this variant more dangerous than the previous ones. The email scam looks to be visually accurate and the Netflix landing page seems genuine.
Your Netflix Membership Is About To Be Canceled
This is just a variation of the above scams structured to prompt the user to update his or her payment information. The email says that the authorization of the bank card has failed and that the subscription will be canceled if it is not updated. This was made to deceive users who do not want their Netflix streaming to be cut off. Once you click on the link provided, you will be redirected to the fake landing page where your personal data will be collected.
Free Netflix Subscription For a Year
This is similar to the first Netflix scam where users are offered a supposedly free Netflix subscription for a year as part of the company's 9-year anniversary promo. When you hit the Join Now button, you will be prompted to enter your personal data, including your full name, email address, credit card information, and other details.
Netflix Membership Renewal
This scam is another phishing message that is quite similar to the way how the"Your Netflix Membership Is About To Be Canceled" scam works. It is delivered directly to users' mailboxes, informing them that they need to renew their subscription or membership in order to continue enjoying the perks of Netflix. And just like how other phishing campaigns go, you will be given a link to a phony landing page that will harvest your credentials.
Aside from phishing emails, Netflix scams also target mobile phone users. The message particularly references the coronavirus pandemic and how Netflix wants to give users something to entertain them during the lockdown. The message reads:
Due to the Coronavirus pandemic worldwide, Netflix is giving some free pass for their platform during the period of isolation. Run on the site cause it will end quick.
The message includes a link to a spoofed website that includes a fake Facebook-like comment section with several positive testimonials from other Netflix subscribers around the world. To get their free pass, the victim must complete a brief survey regarding the coronavirus pandemic. You'll be notified in the end that you've won the free pass, but you need to share the message to 10 contacts on WhatsApp to activate the subscription. The goal of this entire campaign is for the scam to reach more people so that they'll be able to collect more personal information.
How to Avoid Getting Duped by Netflix Scams
Netflix has released several warnings against phishing emails or texts claiming to be sent by Netflix. If you received an email asking for your login details, email address, or payment method, you should be alarmed because according to Netflix, they will never ask that information from you nor request payment via third-party websites.
If you received a suspicious email or text, delete it immediately. If you're sure it's a scam, better not to open it.
But if you're not sure and you accidentally opened one, here are some things you should check to help you determine whether it's real or fake:
Confirm the sender by clicking on the arrow beside the sender's name.
Hover your cursor over the link to show the full URLs. If the URL is not from Netflix, then it's a scam.
Login directly to your Netflix account and don't click on links.
Use a reliable antivirus software to make sure no malware has been downloaded or installed on your computer.
Use strong passwords, ideally a combination of letters, numbers and special characters. Do not reuse them on other websites and change them periodically.
Keep watch for pressure tactics or words that urge you to act quickly.


If you're running into errors and your system is suspiciously slow, your computer needs some maintenance work. Download
Outbyte PC Repair
for Windows or
Outbyte Antivirus
for Windows to resolve common computer performance issues.Fix computer troubles by downloading the compatible tool for your device.
See more information
about Outbyte
and
uninstall instructions
. Please review
EULA
and
Privacy Policy
.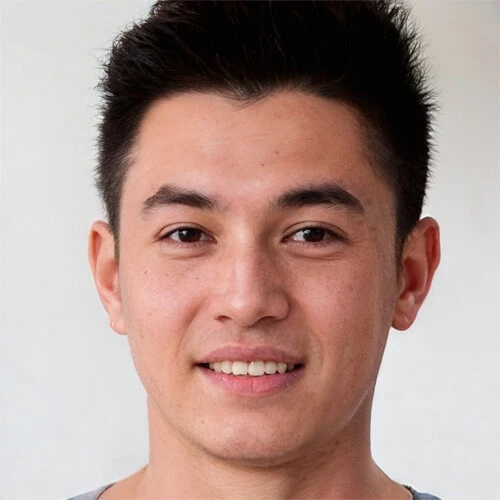 Vic is a search engine optimization expert, helping to optimize websites to make them more user-friendly. He's been in the industry for more than 10 years, and his work speaks a lot about his experience and expertise in the IT and digital marketing fields. 
Vic is the one in charge of keeping our website running smoothly and efficiently, to make sure that our readers have a wonderful experience while visiting the website. He's good at troubleshooting errors and fixing Windows issues that come up either when playing games or working on the computer. 
Vic is a certified gadget freak who feels the need to surround himself with cutting-edge technology. And this passion has helped him a lot in creating content that informs and guides users on using and troubleshooting the latest technology. He is an avid researcher who is always hungry for the latest news and updates on the most cutting-edge technology.