The Andromeda virus is a fake antivirus program which, once installed on your computer, will seek to steal sensitive information and pass the same to a remote server. One of its deceptive strategies is to create harmless Windows files only to later categorize them as malware. This creates the false impression that it is doing something to secure your PC against malware threats but it is all an illusion. Here is a list of some of the file names that are created by the Andromeda virus:
c:\WINDOWS\system32\bprint.exe
c:\WINDOWS\system32\hinetres.dll
c:\WINDOWS\system32\rpthreadVC.dll
c:\WINDOWS\system32\settings
c:\WINDOWS\system32\thunk.dll
c:\WINDOWS\system32\vclipsrv.exe
c:\WINDOWS\system32\dllcache\cpifmgr.dll
c:\WINDOWS\system32\dllcache\tmswdat10.dll
While the above files are the most commonly used ones to deceive victims, the Andromeda virus will also flag legitimate files as malware. This has the unintended consequence of disrupting a victim's workflow as it makes some apps unresponsive.
What is the Andromeda Virus?
The Andromeda virus can be classified as rogue spyware whose only goal is to steal information from users. The information can be used to compromise user privacy, perpetrate fraud, or point out a device's weaknesses that other malware such as ransomware can then exploit. So, is the Andromeda Antivirus safe? Definitely not, it is one of those programs that you need to remove from your computer ASAP.
How to Delete Andromeda Antivirus
Because Andromeda Antivirus constitutes a legitimate security threat to your PC, it is best to remove it with the help of a powerful anti-malware solution such as Outbyte Antivirus. Any genuine anti-malware solution will detect that the activities of Andromeda AV are not normal, especially those that involve creating fake registry entries. That is why you should be using an anti-malware solution in the first place.
The anti-malware will also keep vigilance so that malware such as Andromeda AV will never find their way into your computer ever again.
Other than an anti-malware solution, you might also want to consider downloading a PC repair tool that will make it easier for you to monitor the processes running on your PC and to uninstall problematic apps. A PC repair tool will also clean your registry entries of the fake and damaging entries that are created by the Andromeda AV.
The Andromeda AV can also be removed manually through a number of ways. In the following section below, we shall explore a few of these:
Removing Andromeda Antivirus Using the Control Panel
The Control Panel is a Windows component that can be used to view and change system settings. It can also be used to uninstall programs. The following are the steps to take:
On the Windows search box, type "control panel".
Under Programs, select Uninstall program.
From the list of programs available on your computer, find the Andromeda Antivirus program.
Click uninstall.
Using the Task Manager to Uninstall Andromeda AV
The Task Manager is a Windows utility tool that lets you see which processes are running on your computer at any one time. It can be used to end tasks and to locate the files and folders that power processes. In the case of the Andromeda AV, the Task Manager can be useful in locating the Andromeda Antivirus folders and files. The following are the steps to take to achieve this:
Hold and press the Ctrl, Alt, and Delete keys to get to the Windows security options screen. Select Task Manager.
Under the Processes tab, look for the process that is associated with the Andromeda Antivirus.
Right-click to select Open file location.
Right-click again to End task.
Now, navigate to the file location and empty the folder of all its contents.
It is important that you End ask before trying to delete the files and folders, otherwise your attempts at doing so will be unsuccessful.
Using the System Restore Option to Uninstall Andromeda AV
System Restore is a Windows recovery process that lets you revert changes made to apps, settings, and system files past a certain restore point. Say that you installed an app that later proved to be problematic, if there exists a restore point before the app was installed, you can use that restore point and your computer will be in good health again.
Here is how to use System Restore on Windows 10/11:
On the Windows search box, type 'create a restore point'.
On the System Properties app, navigate to the System protection tab and select System Restore.
You should see a list of restore points available on your computer. If there are no restore points, it means that you have not created one and you cannot proceed to the next step.
If restore points are available, select one which will undo the installation of the Andromeda Antivirus. To make certain that the program will be removed, try finding it in the list of affected programs.
Follow the on-screen directions to complete the process.
Now that you have removed the Andromeda malware from your computer, it is only natural to ask how the program infected your computer in the first place.
It could be that you have downloaded the program as part of another software package just like happens when downloading the Google Chrome browser as you always end up having an Adobe product as part of the deal. Another likely scenario is that you visited an unsecured site or clicked on an infected link or attachment.
Whatever the case, be certain that you will be constantly running into such risks and that is why you need a powerful anti-malware solution to be on the lookout for any cyber-security threats.


If you're running into errors and your system is suspiciously slow, your computer needs some maintenance work. Download
Outbyte PC Repair
for Windows or
Outbyte Antivirus
for Windows to resolve common computer performance issues.Fix computer troubles by downloading the compatible tool for your device.
See more information
about Outbyte
and
uninstall instructions
. Please review
EULA
and
Privacy Policy
.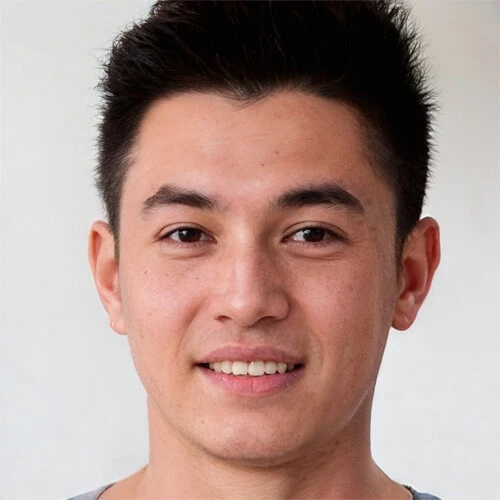 Vic is a search engine optimization expert, helping to optimize websites to make them more user-friendly. He's been in the industry for more than 10 years, and his work speaks a lot about his experience and expertise in the IT and digital marketing fields. 
Vic is the one in charge of keeping our website running smoothly and efficiently, to make sure that our readers have a wonderful experience while visiting the website. He's good at troubleshooting errors and fixing Windows issues that come up either when playing games or working on the computer. 
Vic is a certified gadget freak who feels the need to surround himself with cutting-edge technology. And this passion has helped him a lot in creating content that informs and guides users on using and troubleshooting the latest technology. He is an avid researcher who is always hungry for the latest news and updates on the most cutting-edge technology.