Reading time:
5
Minutes
Many users are now transitioning from the traditional cable TV to online streaming. After all, there are a lot of advantages that online streamers enjoy, such as watching favorite shows while on the go on a mobile device, catching up on shows that you might have missed, as well as selecting the quality of the video suitable for the device. It's no surprise why online streaming has quickly gained popularity.
The downside of an online streaming service is that it doesn't come cheap compared to cable TV. Since it has a variety of channels to spoil users with endless selections, the subscription fee tends to be pricey.
Well, with the internet full of services claiming to offer free services, users easily get tricked into installing dubious apps that end up jeopardizing their privacy and security.
TV Streaming Plus is one of those supposedly free services that claim to offer on-demand shows at no cost. However, to be quite frank, there is always a price to pay with such types of apps. Read more to find out the dangers of TV Streaming Plus.
What Is Streaming Plus?
At this point, you're already doubting the legitimacy of TV Streaming Plus. Well, you are right to do so. This program claims to deliver access to multiple online TV and movie streaming platforms. However, regardless of the intriguing offer the program presents, it is classified as a potentially unwanted application by many trusted and reputable security tools.
TV Streaming Plus program has the characteristics of a browser hijacker. Once installed in your system, it launches tvstreamingplus.com, which is a fake search engine. It then alters the browser configurations without the user's consent and collects data related to the victim's browsing activities.
Based on research, this type of program is inadvertently downloaded and installed by many users. Upon installation of this app, another malicious program called Search Defender Prime gets installed. All of this is done underhand without the user's knowledge. With the browser settings and the search engine changed, there is little that an average user can do to get back their common browser setup.
What Does Streaming Plus Do?
Whenever the user opens up a new window, they are forced to visit the tvstreamingplus.com website. This search engine is programmed to perform redirects regardless of the search query. The redirects lead to paid links that are insecure. Therefore, the chances of the user getting infected with more virus programs are high.
Aside from changing the look of your browser, TV Streaming Plus makes it impossible for the user to configure their browser. This means the only way to get back your browser is by removing the PUA.
The reason why tvstreamingplus.com is considered a fake search engine is because it redirects search queries to search.yahoo.com. The main goal of this app is to collect information, and then sell it to third parties (for the most part, the cybercriminals). Details collected include sensitive data such as banking details, visited sites, geolocation, and IP addresses.
In a nutshell, installing browser hijackers is not safe. It can weaken your system's security by planting fake security tools which open backdoors for malware attacks. There are plenty of browser hijackers, and all have the same goal, which is to steal sensitive data. Other browser hijackers like TV Streaming Plus even go to the extent of inviting more malware.
How to Get Rid of Streaming Plus?
The best way to get rid of this malicious program is to first know the possible ways it can infiltrate your system. That way, you can prevent it from entering your system in the future. PUAs such as TV Streaming Plus use an ancient marketing technique called software bundling. This method allows legitimate apps to attach additional setup files on their installers for marketing purposes.
This technique is now being abused by cybercriminals who present fake 'legitimate' software and attach malicious installers to it. Unsuspecting users fall for the trap and select the Express or Recommended installation process not knowing they will also be allowing the installation of malicious programs. This makes it difficult for the user to know how the software got installed. Such programs hide well within the system until the user starts to experience symptoms.
To remove TV Streaming Plus, you must follow the solutions presented below:
Access the Windows Settings app by simultaneously pressing the Windows + I keys.
Click on Apps, then go through the list of installed programs to find the ones that are related to TV Streaming Plus.
Click the suspicious program, and then select the Uninstall button.
Follow the prompts to completely remove malicious programs. Pay attention to the screen instructions since some notorious apps will attempt to install another malicious content while getting uninstalled.
When done, restart the computer.
Open your browser in the next startup and click on the 3 dotted icon to access the Chrome menu (the process is quite similar on other browsers).
Click the Settings options from the emerging menu, and then select Search Engine.
Click Manage search engines, and then select Google as the default search engine.
Now, remove all other search engines related to TV Streaming Plus.
Go back to Chrome's Settings tab and this time, click the Extensions link.
Go through the installed extensions and remove all that are related to TV Streaming Plus.
Navigate to the Settings tab one more time, and then click on Advanced options to expand.
Select the Reset and clean up option before clicking Restore settings to their original defaults.
Click on Restore settings to confirm the action. Once done, close the browser and restart the computer.
Conclusion
Now that your computer is in a better state without this potentially unwanted program, you can download and install reliable security software to perform a full system scan. This will help detect other malicious content and files related to TV Streaming Plus that are hiding in the system. Once detected, you must quarantine or remove them.
Keeping your computer free from viruses can seem too much of a hassle, but it is less costly than cleaning an infected computer. Invest in tools that will help your system run at its best level all the time to stay productive.


If you're running into errors and your system is suspiciously slow, your computer needs some maintenance work. Download
Outbyte PC Repair
for Windows or
Outbyte Antivirus
for Windows to resolve common computer performance issues.Fix computer troubles by downloading the compatible tool for your device.
See more information
about Outbyte
and
uninstall instructions
. Please review
EULA
and
Privacy Policy
.
Give us some love and rate our post!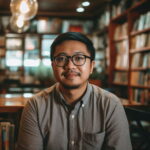 Vic is a tech enthusiast who loves to be up-to-date with the latest and greatest technology in the world. He creates content that educates and helps users with their tech-related questions. Vic manages our website to ensure that our readers have a seamless experience while browsing. He excels in troubleshooting errors and resolving Windows issues for gaming and work purposes.