Reading time:
5
Minutes
Browser hijackers can be tormenting and harmful as they do more than changing the appearance of your default browser homepage. What makes them even more dangerous is that they collect personal data by monitoring your internet activities. They can capture your login credentials and steal sensitive data, and then share with dubious third-parties.
SmartControl browser hijacker is among the viruses that have caused a lot of harm to users. It is an adware sort of virus with browser hijacker characteristics. When it penetrates the system, it begins to run ads that are intrusive and perform changes to the default browser. These changes enable the adware to promote dubious search engines.
What Does the SmartControl Browser Hijacker Do?
SmartControl is classified as a potentially unwanted application (PUP). It has the ability to add content on any visited site, such as banners, pop-ups, fake coupons, and dubious surveys, and then deceive unsuspecting users into visiting malicious sites or downloading insecure content.
The intrusive ads delivered by SmartControl adware can overshadow a user's browsing experience because it takes over with content overlaying causing the browser to underperform. To top that, the ads are a threat to the user's safety and the health of the device. When clicked, they redirect users to unsafe sites that can run scripts to download harmful apps behind one's back.
SmartControl sets up a fake browser home page. It configures the user's preferred search engine and plants a new tab URL. Queries get done through the search engine or the URL field show sponsored ads.
The common symptoms of a SmartControl browser hijacker infection include:
The default browser search engine gets changed to SmartControl.
Search queries redirect via the SmartControl search engine to showcase sponsored results.
An extension related to SmartControl gets installed on the system.
Now that you know the answer to why my browser is redirected to SmartControl, what follows is the removal process. SmartControl is often distributed using the software bundling technique, an old trick used by cybercriminals that still works.
In case you're wondering how this method works, note that most computer users prefer the Recommended or Express installation process. This gets selected almost all the time when acquiring new software. However, this method allows bundled programs to install automatically under the user's nose.
So, we recommend always selecting the Custom or Advanced installation process, even if the software is from a trusted source. You must also pay attention to the sort of permissions that you give to the software installed. Most importantly, you must never install the software you don't have use of or don't trust.
SmartControl Browser Hijacker Removal Instructions
These removal instructions may seem overwhelming because of the number of tasks that need completion. However, we have made them detailed enough to ensure that they work. Follow through to get rid of the SmartControl browser hijacker. Note that the instructions must be tried in their suggested order to achieve excellent results.
Solution #1: Get Rid of Malicious Profiles from the System
Profiles are mostly used by IT administrators to monitor and control Macs' behavior. Using these profiles, an admin can configure the system anyhow they wish to, even from a remote location. SmartControl orchestrators use these profiles to block average users to the extent that they are not able to get rid of the browser hijacker. Through the profiles, they also manage to stop the user from configuring adware behavior with the use of browser settings.
So, the initial step is to check if there is any disturbance. Check if there are any profiles installed in your Mac that can intercept the removal process. Here is how you can do it:
Go to System Preferences and search for Profiles.
Now, if there is no profile icon, it means they haven't installed.
If there are profiles, select those that look suspicious and click Remove to delete it.
Solution #2: Get Rid of SmartControl from the System
In this phase, you must identify and get rid of any suspicious apps and programs. It could be anything looking suspicious that is installed right before or after the installation of the adware.
Here's how to do it:
Access the Apple menu bar and check for the SmartControl icon at the top-right corner. Click on the app and select Quit.
Now, access Finder and click on Applications.
On the Applications screen, look for the SmartControl app. And then, right-click on it before selecting the option Move to Trash.
Access the Trash folder and right-click on it before selecting Empty Trash. This permanently deletes the programs from the system.
Next, look for files associated with the SmartControl app and delete them. Go to Finder and select the Go option.
Click on Go to Folder.
In the window that launches, insert the following paths and hit the Enter key:
/Library/LaunchAgents
~/Library/LaunchAgents
/Library/Application Support
/Library/LaunchDaemons
Now, check for any malicious app files and move them to the Trash. Don't forget to follow up with the trash and permanently delete the files.
Solution #3: Use a Strong Anti-malware Security Tool to Get Rid of SmartControl Adware
At this point, you want to make sure that your system is clean from any sort of malware since SmartControl can open back doors for malicious content. Download and install a trusted and strong anti-malware security tool. When done, you can also use a PC repair software to ensure your computer is back to its optimum performance level.
Solution #4: Get Rid of SmartControl from the Browser
The final step is to remove the SmartControl browser extension. Once done, you must reset your browser configurations to their default state. Note that this guide is based on Chrome, but you can still refer to it for other browser removal processes.
Access Chrome Settings by clicking on the 3 dotted horizontal symbols. From the dropdown menu, select Settings.
On the Settings window, scroll down to access Advanced link.
Now, scroll down to check for the option labelled Reset and clean up. Then, select Reset settings to their original defaults.
Confirm the action by clicking on Reset Settings.
Conclusion
Adware is something that you don't want to keep in your system. On top of making your computer vulnerable to further infection, it reduces productivity. It can also make your browsing sessions a nightmare because of intrusive ads that redirect to sites showing provoking content. You can avoid such by staying clear from insecure downloads. Avoid dubious sites, and pirated content, too. Also, keep a trusted security software running in the background for real-time protection.


If you're running into errors and your system is suspiciously slow, your computer needs some maintenance work. Download
Outbyte PC Repair
for Windows or
Outbyte Antivirus
for Windows to resolve common computer performance issues.Fix computer troubles by downloading the compatible tool for your device.
See more information
about Outbyte
and
uninstall instructions
. Please review
EULA
and
Privacy Policy
.
Give us some love and rate our post!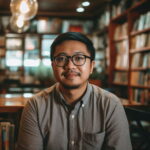 Vic is a tech enthusiast who loves to be up-to-date with the latest and greatest technology in the world. He creates content that educates and helps users with their tech-related questions. Vic manages our website to ensure that our readers have a seamless experience while browsing. He excels in troubleshooting errors and resolving Windows issues for gaming and work purposes.