In the last couple of years, malware threats have become all too common. Not a month goes by without some nasty ransomware attacks making it to prime news. In fact, some reports say that a ransomware attack takes place every 14 seconds! It is enough risk to warrant the attention of all Windows users as it is the Windows OS that bears the brunt of most ransomware attacks.
So, what happens when you are one of the victims? In this article, we shall discuss steps to remove ransomware from your Windows 10/11, 8 or 7 device.
Can Ransomware Be Removed?
The reason that we begin by asking this seemingly innocent question is because most people confuse ransomware removal with the recovery of their encrypted files. Well, it doesn't work that way, at least most of the time.
Modern ransomware strains use advanced asymmetric encryption algorithms to encrypt the victim files, meaning that unless you are supplied with a unique key, there is no way to recover your files. So, while there are tools to remove ransomware malware from your computer, they don't act as decryptors. You've got to go ahead with the removal process believing that your files may be lost forever, unless you are willing to pay the ransom amount and, which is something that we strongly urge you not to do.
Now that we have made that clear, lets us look at some of the options that you are available to you.
1. Anti-malware
Most ransomware strains will easily succumb to the power of anti-malware programs such as Outbyte Anti-Malware. The anti-malware program will do a comprehensive scan on your system and remove all malware entities and their dependencies. While this sounds easy, it really is not. First, you will need to boot your Windows device to Safe Mode with Networking to isolate the influence of apps and settings, except those that are essential to the Windows OS.
To boot your Windows 7, 8, and 10 devices into Safe Mode with Networking, take the following steps:
Press the Windows + R button to open the Run app.
Type 'msconfig' to get to the System Configuration app.
Go to the Boot tab and select Safe boot.
Under Safe boot, select Network.
Click OK.
Click Restart.
Although there are other ways of booting Windows to Safe Mode with Networking, the one described above works across Windows 10/11, 8, and 7 devices.
Now that you are in Safe Mode with Networking, use the internet to download any utility tools that you need to combat the ransomware.
And talking of utility tools, you will also need to compliment the activities of the anti-malware software with that of a PC repair tool. The role that this PC repair tool will play is to rid your computer of any junk files, highlight processes that are consuming too much computing power, and make it easier to locate and remove problematic apps. Not to mention, the PC cleaner will repair any broken or corrupt registry entries.
2. Windows Recovery Options
The Windows OS has a wide collection of recovery options that are excellent for troubleshooting PC issues, including malware infections. The recovery options are:
Reset this PC
Refresh this PC
Use installation media to reinstall Windows 10/11
Use installation media to restore your PC
System Restore
Use recovery drive to the restore or recover your PC and Remove an installed Windows update.
While it is best to use these recovery options to compliment the work of an anti-malware software, they can also be considered as standalone solutions to malware attacks.
For this article, we shall discuss two of the most popular Windows recovery options.
System Restore
System Restore is a Windows process that will undo any changes to your computer's settings, system files, and apps past a certain restore point. To get to System Restore on Windows 7, choose Start > All Programs > Accessories > System tools > System Restore.
If you are using a Windows 10/11 or 8 device, take the following steps:
Into the Windows search box, type "create a restore point".
On the System Properties app, tap on the System Protection tab.
Click System Restore.
Choose a restore point.
Follow the on-screen instructions to complete the process.
For the System Restore option to do what you expect, choose a restore point that was created before the infection took hold of your device. Since it is a bit difficult to know when that was, we recommend that you the oldest of the restore points.
Reset this PC
The Reset this PC option lets you remove everything from your computer and reset it to default. On Windows 10/11, the following are the steps to take:
Go to Start > Settings.
Under Update & Security, click Recovery.
Under Reset this PC, click Get Started.
Choose Remove Everything to remove all your files and settings.
Click Next.
Click the Reset button.
The reason you would want to remove everything is that you got to consider the possibility that your files are done for, that there is no way to recover them after a nasty ransomware attack.
To reset your Windows 7 device, take the following steps:
Go to Start > Control Panel > System and Security.
Choose Backup and Restore.
Under Backup and Restore, choose Recover system settings or your computer.
Choose Advanced recovery methods.
Choose Return your computer to factory conditions.
When prompted to create a backup, click Skip.
Press the Restart button.
Now that you have returned your computer to its default setting, there will be no malware entities or problematic apps to slow it down. All you need to do from here is take preventative measures to avoid the next ransomware attack. What measures you ask? Here is a list of the most effective:
How to Prevent a Ransomware Attack
Scan your computer regularly with a premium anti-malware solution.
Take the time verify the authenticity of the deals, discounts, documents, and all the manner of things that get to you via email.
If you share your computer with someone else, make sure that both of you are on the same page when it comes to device security.
Have a backup of your most important files as that way, even if you are the victim of a nasty ransomware attack, you will not be as devastated.
Get your software from a trusted source rather than The Pirate Bay.
Hopefully, this article on how to rescue your computer from ransomware entities has been of help to you. If you have any questions, suggestions, or comments, feel free to use the comment section below.


If you're running into errors and your system is suspiciously slow, your computer needs some maintenance work. Download
Outbyte PC Repair
for Windows or
Outbyte Antivirus
for Windows to resolve common computer performance issues.Fix computer troubles by downloading the compatible tool for your device.
See more information
about Outbyte
and
uninstall instructions
. Please review
EULA
and
Privacy Policy
.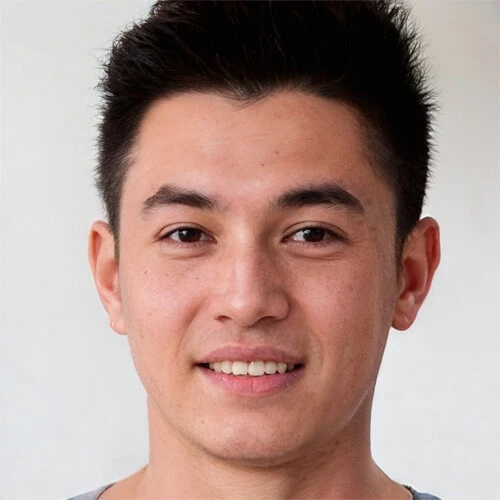 Vic is a search engine optimization expert, helping to optimize websites to make them more user-friendly. He's been in the industry for more than 10 years, and his work speaks a lot about his experience and expertise in the IT and digital marketing fields. 
Vic is the one in charge of keeping our website running smoothly and efficiently, to make sure that our readers have a wonderful experience while visiting the website. He's good at troubleshooting errors and fixing Windows issues that come up either when playing games or working on the computer. 
Vic is a certified gadget freak who feels the need to surround himself with cutting-edge technology. And this passion has helped him a lot in creating content that informs and guides users on using and troubleshooting the latest technology. He is an avid researcher who is always hungry for the latest news and updates on the most cutting-edge technology.