With the world moving at a fast pace, everyone is looking to speed up processes to catch up. Computer users are not an exception to that, with millions of search queries seeking means to enhance PC performance, online safety, as well as privacy.
Unfortunately, many dubious app developers have identified the gap and offer rogue apps that claim to deliver computer enhancing services to unsuspecting users. However, the apps they create only lead users to download misleading apps that will put their online safety and privacy in jeopardy. MyPC Doctor virus is one of those apps developed to take advantage of unsuspecting users.
What Is MyPC Doctor?
MyPC Doctor is a rogue program developed by Mesa Roha Solutions LLC. The application claims to enhance PC performance as well as improve the user's safety online. Despite this browser extension looking legitimate, users should know that it is categorized as adware.
What makes the software harmful is that many users are not aware of how the software is installed in their system. This is because it uses a deceptive installation method called bundling. Although the method was initially used for legitimate marketing purposes to promote new software by adding its installation file to another common software, it is now used to stealthily install dubious apps. The app then takes control of the victim's internet browser without their consent.
What Does the MyPC Doctor Virus Do?
Once the MyPC Doctor virus manages to infiltrate the system, it then takes over the default browser and starts to show intrusive ads that are not relevant to the user. The ads are meant to generate revenue for the developers through cost-per-click affiliate marketing. MyPC Doctor app goes further to monitor the user's online activities, record vital information concerning the victim's activities, and shares it with developers who will then sell it to third-parties including cyber-criminals.
When users click on the intrusive ads shown by MyPC Doctor they become at risk of installing adware or are exposed to multiple virus infections.
Also, information about the user's online activities is collected. This includes personally-identifying details, such as IP address, the operating system, visited sites, and login credentials. With such kind of behavior, it's obvious that this is not an app that one can keep and control in their system.
Although MyPC Doctor promises to optimize your computer for better performance, it can cause serious harm to your system. The app can download other malware and trigger several processes to run in the background. In the long run, this damages system components by straining the computer resources, which then leads to constant crashes, lags, and freezing of the PC.
How to Get Rid of MyPC Doctor Virus?
Now that we have identified the dangers that come attached with MyPC Doctor, it is clear that it is not a program to keep in your system. Therefore, we advise removing it right away. This will help preserve the health of your computer and maintain a productive browsing experience.
To avoid installing the MyPC Doctor virus and other related apps in the future, users must apply the following tips to their daily online browsing activities:
Avoid visiting sites that are insecure.
Download content from verified sites or official websites.
[sc name="use-a-vpn"] when connected to a public network.
Download and install a [sc name="trusted-anti-malware-security-tool"] that offers real-time protection.
Now that you know the basic tips to minimize the risk of getting your system infected with malware, here are some ways on how to remove the MyPC Doctor virus permanently. Follow the instructions precisely to ensure there are no trails of the virus left behind.
Solution #1: Use Control Panel to Uninstall the MyPC Doctor Application
For starters, you must get rid of the MyPC Doctor application from the system and other programs that might have been installed during the infection. You must also get rid of the freeware that you suspect was bundled with the MyPC Doctor virus installer.
Press the Windows button, and then type Control Panel before hitting the Enter key.
Now, select Programs and Features.
Go through the list of installed programs and get rid of the suspicious ones. Look for programs that were installed during the infection and the ones you don't use or recognize.
Click on the suspicious program, and then select Uninstall to remove the application.
When done, close the window and go to the next solution.
Solution #2: Remove MyPC Doctor from the Affected Browser
Now that the root cause has been removed from the system, it's time to get rid of the extensions and other configurations done by the MyPC Doctor virus on your browser.
Access Google Chrome and click on the 3 dots icon to reveal the drop-down menu.
Select the More Tools option, and then click on Extensions.
Go through the list of installed extensions and identify the ones related to MyPC Doctor.
Click the Remove button to get rid of all suspicious extensions.
When done, close the tab and head back to the drop-down menu.
This time, select Settings, and then hover to the left pane. Click Search engine.
Click Manage search engines and select Google as the default browser.
Remove all other search engines related to the MyPC Doctor virus.
Head back to the left pane and select the Advanced option to expand.
Click on Reset and clean up before selecting Restore settings to their original defaults. Click on the Reset Settings button.
Once done, close the browser and restart the computer.
Solution #3: Remove MyPC Doctor Malware Using a Trusted Anti-Malware Tool
In the next startup, download and install a trusted anti-malware security software. Run the program and execute a Full Scan to detect any sort of malware in the system. Once done, the security tool will then give you an option to Quarantine/Remove the flagged content. Click on the recommended option and get rid of all the malicious content.
Conclusion
There are many apps similar to the MyPC Doctor virus. These types of apps prey on users seeking to enhance their system performance. However, the best way to keep your system at its optimum performance and healthy is to install a recommended anti-malware security software. This will help keep malware that tampers with vital system files at bay. Therefore, invest and avoid endless annoying ads, crashes, and lags from the so-called PC optimizers.


If you're running into errors and your system is suspiciously slow, your computer needs some maintenance work. Download
Outbyte PC Repair
for Windows or
Outbyte Antivirus
for Windows to resolve common computer performance issues.Fix computer troubles by downloading the compatible tool for your device.
See more information
about Outbyte
and
uninstall instructions
. Please review
EULA
and
Privacy Policy
.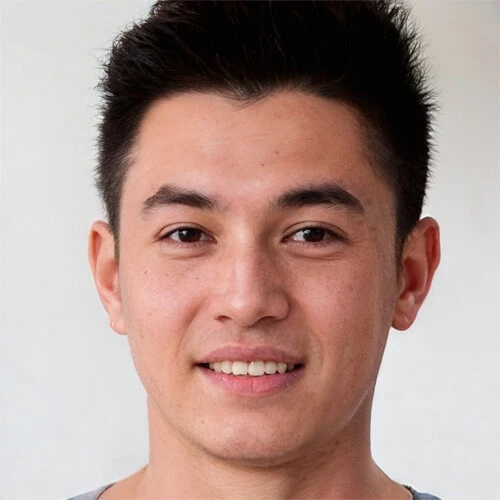 Vic is a tech enthusiast who loves to be up-to-date with the latest and greatest technology in the world. He creates content that educates and helps users with their tech-related questions. Vic manages our website to ensure that our readers have a seamless experience while browsing. He excels in troubleshooting errors and resolving Windows issues for gaming and work purposes.