What i

s CreativeSearch?
CreativeSearch is a browser hijacker that changes the web browser settings by adding extensions and changing the homepage and search engine. This browser hijacker can be classified as an adware because its purpose is to display ads on the CreativeSearch search engine results page.
What does CreativeSearch do?
The CreativeSearch virus hijacks your browser by changing the search engine to an unfamiliar search tool and adding a new homepage as well. When users enter a query into the search field of a hijacked browser, the search results always display sponsored links and irrelevant ads.
This browser hijacker redirects search queries through the CreativeSearch Search, which will redirect to search result pages from search.yahoo.com.
CreativeSearch displays invasive ads and monitors the user's web browsing behavior for enhanced ad targeting purposes.
Like all adware, CreativeSearch could redirect you to an infected website via ads and sponsored links. These infected websites can expose your device to ransomware, spyware, and other dangerous viruses.
How

D

id CreativeSearch

I

nstall on

M

y

C

omputer?
Users install CreativeSearch when they download and install freeware from unverified sources. Fake Adobe Flash Player update prompts are other popular sources of the CreativeSearch adware. Users also encounter these false alerts on a variety of adware-ridden websites.
How to Remove CreativeSearch
We have provided our CreativeSearch removal instructions below:
Use the Auslogics Anti-Malware program.
The first step of the removal operation involves scanning your device for infected files and processes. First, you need a powerful anti-malware program capable of eliminating adware and browser hijackers. We recommend downloading and installing the Auslogics Anti-Malware software. This anti-malware protects your device from all types of malware and data safety threats. Follow the steps below to eliminate CreativeSearch using the anti-malware software program.
Click on the link above to visit the Auslogics anti-malware download page.
Click on the download button on the landing page to download a free version of the software.
Open the downloaded file to launch the program, and allow the software to make changes to your computer.
Follow the instructions displayed on the installation wizard window.
Once the installation is complete, click Finish to open the anti-malware app.
The program's malware database will update itself for a few minutes.
Go to the Scanners tab and select Deep Scan. Then click on the Start scan button.
The anti-malware software will check your system's memory for malicious programs (including programs linked with CreativeSearch). It will also detect cookies and browser extensions that track your activity and collect your data.
Follow the recommendations given by the anti-malware program.
When the threats are neutralized, reboot your device in safe mode with networking and perform the next fix.
Remove suspicious programs through Control Panel.
Here is how to reboot into Safe Mode on Windows 10/11:
Press and hold the SHIFT key, click the Power icon, and then Restart.
Windows will show an options menu, follow this path.
Troubleshoot > Advanced options > Startup Settings> Restart
Select Safe Mode with Networking by pressing five or the F5 key on your keyboard.
Windows will now boot into safe mode with networking.
Now to remove suspicious programs, do this:
Right-click on the Windows icon to open the quick access menu.
Click on Programs and Features
Double-click on any suspicious (recently installed) program to uninstall it.
After uninstalling these programs, scan your computer with the anti-malware program once again to check for any remaining unwanted components.
Remove CreativeSearch from web browsers.
Now, you have to uninstall the CreativeSearch extensions and undo the changes to your previous browser settings. We will describe how to go through this procedure for some browsers:
Google Chrome:
Click on the Chrome menu icon (three dots) on the top right part of Chrome browser.
Navigate to more tools, and then click on Extensions.
Find CreativeSearch other suspicious browser extensions and remove them.
Click on the Chrome menu icon and select Settings.
Click On startup (last option on the left section of the settings tab).
Under Open a specific page or set of pages, you will see the malware's URL.
Click on the three dots, and then select Remove.
Add a new home page of your choice.
Go back to the main settings tab, and follow this path: Search engine > Manage search engines
Identify the unwanted search engines and then click on the three dots near their URLs.
Click on Remove from list.
If the procedures described above fail, you can reset your Chrome browser. Here is how to do that:
On the Chrome settings page, follow this path:
Advanced > Reset and clean up > Restore settings to their original defaults > Reset settings
Microsoft Edge
Open the Microsoft Edge browser and click on the Edge menu icon.
Click on Extensions.
Identify any suspicious browser extensions and remove them.
Now, click on the Edge menu icon and select Settings.
Under the on-startup tab, locate the browser hijacker and click Disable.
To change the search engine in Microsoft Edge, do this:
Click the Microsoft Edge menu icon and select privacy and services > Address bar > Search engines used in the address bar section.
Locate CreativeSearch and click the Disable button.
Mozilla Firefox
Open Firefox browser application
Click the Firefox menu icon and select Add-ons > Extensions
Remove the CreativeSearch extension.
Now, to change your default search engine, type about:config into the URL bar and press Enter.
Click I'll be careful, I promise!
Enter extensionControlled into the search field on the advanced preferences tab.
Click the Mozilla Firefox switch button to change the value of each result to false.
Clear the registry of malicious entries.
Most malware, especially Trojans, browser hijackers, and adware can make changes to the Windows registry. These malicious programs usually add various registry entries, generate new keys, and modify default values. Thus, it is crucial to remove these malicious registry entries so you can quickly uncover and eliminate deeply rooted malware.
Invalid registry entries may decrease your PC's performance output as well.
TIP: Manually clearing the windows registry is risky, as you might end up deleting essential registry entries. You can perform this fix more effectively and safely by running the Auslogics Registry Cleaner. This Registry cleaner software will automatically remove malicious entries in your system's registry.


If you're running into errors and your system is suspiciously slow, your computer needs some maintenance work. Download
Outbyte PC Repair
for Windows or
Outbyte Antivirus
for Windows to resolve common computer performance issues.Fix computer troubles by downloading the compatible tool for your device.
See more information
about Outbyte
and
uninstall instructions
. Please review
EULA
and
Privacy Policy
.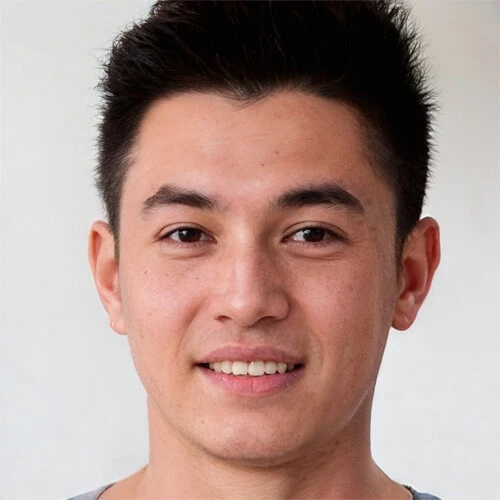 Vic is a search engine optimization expert, helping to optimize websites to make them more user-friendly. He's been in the industry for more than 10 years, and his work speaks a lot about his experience and expertise in the IT and digital marketing fields. 
Vic is the one in charge of keeping our website running smoothly and efficiently, to make sure that our readers have a wonderful experience while visiting the website. He's good at troubleshooting errors and fixing Windows issues that come up either when playing games or working on the computer. 
Vic is a certified gadget freak who feels the need to surround himself with cutting-edge technology. And this passion has helped him a lot in creating content that informs and guides users on using and troubleshooting the latest technology. He is an avid researcher who is always hungry for the latest news and updates on the most cutting-edge technology.