Reading time:
5
Minutes
With the spread of digitalization over the years, keeping data integrity and safety has become very important.
As new technology appears, new ways to access and steal your data also surface.
Keeping your data safe from online threats can seem difficult in the current age of social media and digitalization, but remember that others can only access the data that you provide them.
If you keep certain practices in mind while using the internet, the chances of your data being stolen will become quite low.
Here are some practices you should follow to keep your data secured from online threats:
How to Keep Your Data Safe
Always remember that only the data you (or others about you) have provided online can be stolen or misused.
As long as you perform certain practices on a daily basis, your data will be secured from most online threats.
1) Encrypt Your Data
The smartest way to protect your data is to encrypt them. This way, even if someone does steal it, they can't access or use any of it.
Always encrypt your data, whether it is files, messages, or emails. Here is how you can encrypt your data on a Windows PC:
Right-click on the file or folder you want to encrypt and select the Properties option.
Next, select the Advanced option under the General tab.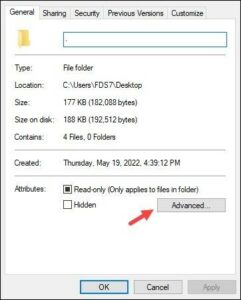 Check the Encrypt Contents to secure data box, select OK, and then click on Apply and OK to save the changes.
2) Avoid Accessing Your Accounts in Public Computers
One of the basic mistakes we have seen users make is accessing their social media or banking accounts on a public computer.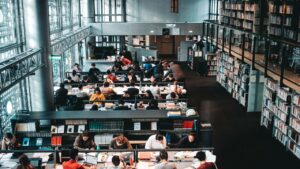 Never use your personal accounts, or move your important files on a public computer. Public computers are the best places for data theft.
Unless you are absolutely forced to use a public computer for an important job, never use them for moving your data or accessing your personal accounts.
3) Avoid Visiting Sketchy Websites
Visiting sketchy websites is a serious data security risk. Avoid visiting any untrustworthy websites, especially adult websites.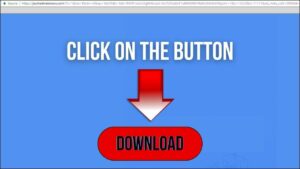 Adult websites and free streaming or free app sites are filled with malware and viruses. These are a big no-no that you must avoid. Also, never download anything from any unknown and untrustworthy websites.
Your PC can get infected with malware entities from such sites you visit. They can steal your data or even account and banking details.
Also, never make transactions on unsecured sites. Check that the website address starts with HTTPS and not HTTP.
The S means it's secured, and it is safe to do an online transaction as long as you know the website is trustworthy.
The S means it's secured, and it is safe to do an online transaction as long as you know the website is trustworthy.
4) Be Prepared for the Worst
One thing you always need to assume is that your PC will get infected or attacked by malware or virus at some point in time. This way, you can take certain precautions and be prepared for them.
Using an antivirus is a must, but that's not enough. You need to keep your anti-virus up to date, especially the virus definitions.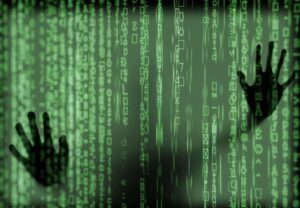 Always do a full scan of your PC with your antivirus every day or at least once a week. The antivirus may not always detect viruses automatically, so try scanning manually each week.
When your PC does get infected, the viruses can start corrupting your system files and lead to BSOD errors.
When this happens, you will require a good council on how to solve it.
A good place to start is by visiting troubleshooting-related sites like BottoBotto, where you will find hundreds of articles with solutions for such issues.
5) Update Your OS
A great way to avoid security threats is to keep your system's OS updated. OS of your system, like Windows, are regularly updated to add security patches to the system.
Keeping your system can help you a long way in keeping your data safe. Here is how you can update your Windows 10:
Type Check for Updates in the Windows Search bar and select the top result.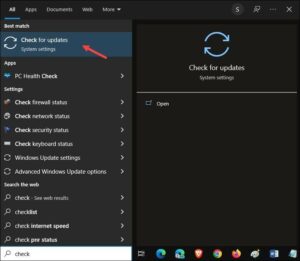 Click on the Check for updates option and wait for Windows to find the latest available updates.
Download and install the updates and then restart your PC.
6) Use a Good Antivirus and Firewall
This might already be clear after the Be Prepared section, you need to have a strong antivirus installed in your system.
Most good antiviruses come with good firewalls, but you can also use a dedicated firewall to keep your PC's network secured.
A Firewall protects your network from any malicious activities and is a must-have for protection against online threats.
7) Never Write Down Passwords
Never write down your passwords on notes or even digital ones. Even if you do, make sure to delete them or only keep them where only you have access.
Do Not Keep your passwords easily accessible to others. The best place for a password is locked in your mind, but that's hard to do as not everyone can memorize strong randomized passwords.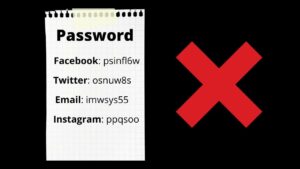 So, always make sure no one has access to the place you have saved your passwords.
If it's on your phone, never leave it away from you or let anyone use it without you around.
Another good practice is never to set passwords that can be easily linked with you, like nicknames, hobbies, date of birth, etc.
Wrapping Up
So, there you have it. These are the ways you can keep your data secured from online threats. Never take data theft lightly; always be prepared and make sure your data is secured and cannot be stolen. Follow the above practices and decrease the chances of losing your data or having it stolen.


If you're running into errors and your system is suspiciously slow, your computer needs some maintenance work. Download
Outbyte PC Repair
for Windows or
Outbyte Antivirus
for Windows to resolve common computer performance issues.Fix computer troubles by downloading the compatible tool for your device.
See more information
about Outbyte
and
uninstall instructions
. Please review
EULA
and
Privacy Policy
.
Give us some love and rate our post!