Reading time:
6
Minutes
Almost all mobile device manufacturers today have been using their products' cameras as the top-selling point since a majority of people uses smartphones as alternatives to point-and-shoot cameras, and phone manufacturers want to keep it that way.
Fortunately for us consumers, the tough competition means we have a wide array of options. The only challenge is selecting which one is the best among the rest. If you're on the hunt for the Android phone with the best camera, we can't decide for you. But, we're here to help narrow down the choices. Below are six Android phones with the most promising camera specs and features.
Samsung Galaxy S9+

As one of the two latest additions to Samsung's flagship line, the S9+ was of course expected to impress, especially regarding camera capabilities — and it didn't disappoint. One of the things that make the S9+ different from its smaller sibling, the S9, is its dual cameras. Aside from the 12 MP rear camera with dual aperture mode also sported by the S9, the S9+ has a secondary 12 MP rear sensor with an aperture of f/2.4. This secondary sensor is primarily used as a telephoto lens, as well as to support the proper portrait mode in Live Focus. The dual rear cameras are also great for taking slow-motion videos at 960fps and 720p resolution. On the front, it boasts an 8 MP camera with f/1.7 aperture.
(Photo Credit: Samsung)
Huawei P20 Pro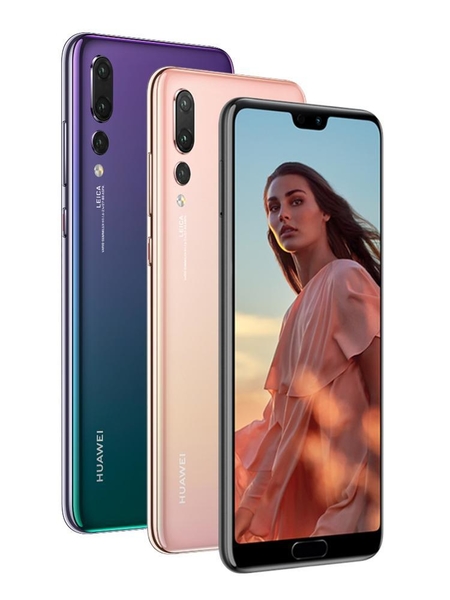 Another Android brand that has been making waves for a few years now is Huawei. It has become the go-to brand for the best camera phone. In 2016, Huawei's popularity boomed when they released the flagship P9, one of the first few successful high-end phones to sport a dual-camera system. Fast forward to 2018; this two-camera setup has suddenly become a thing of the past, thanks to Huawei P20 Pro's triple rear cameras.
Let's break it down: the P20 Pro has a 40 MP RGB sensor, 20 MP monochrome sensor, and 8 MP telephoto lens. Some may raise an eyebrow upon reading or hearing 40 MP, but the idea is that the phone doesn't use all of those at once. The data taken by the sensors are combined to create well-exposed photos that are sharp yet balanced. The triple-camera setup also allows for fantastic low-light shots. For the front camera, it has a 24 MP with f/2.0 aperture that can also give balanced image results. Unfortunately, Huawei P20 Pro might not be released in the U.S.
(Photo Credit: Huawei)
Google Pixel 2 and Pixel 2 XL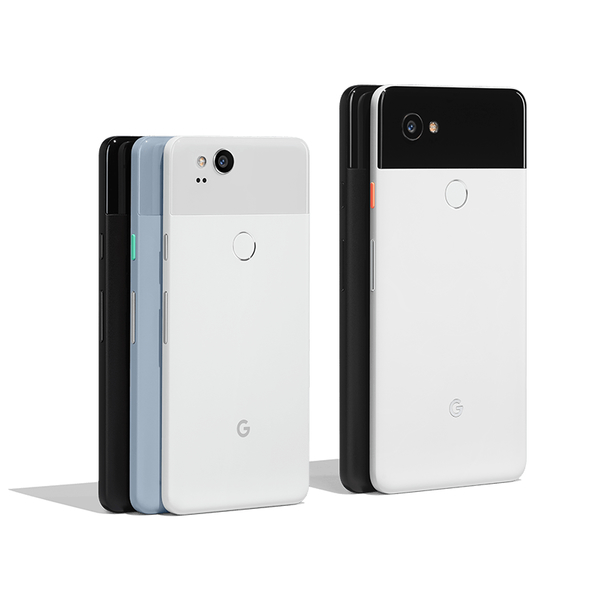 Aside from excellently providing the purest Android experience, Google's first Pixel phones released in 2016 were also praised for their cameras for producing sharp and life-like photos. A year later, the second-generation Pixel phones made it to the market — of course with better offerings.
Despite not joining the dual-camera trend, the Pixel 2 siblings were able to get the highest overall camera rating in DxOMark's smartphone testing. With a total score of 98, the Pixels scored 99 for photo and 96 for video.
Both the Pixel 2 and Pixel 2 XL have 1/2.6-inch 12.2 MP cameras with f/1.8 aperture — specs that are further strengthened by electronic and optical image stabilization. Simply put, you are guaranteed to take solid photos and videos even on the move. As for the front snapper, both phones have an 8 MP with f/2.4 aperture and fixed focus.
(Photo Credit: Google)
LG V30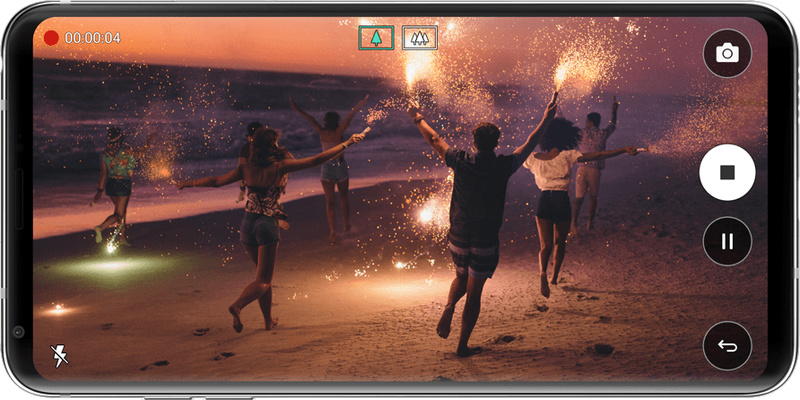 Cameras are not just for photography. You'll find the need to use your phone to capture moving images, so its camera should be able to produce high-quality photos and videos alike. LG V30, the latest addition to LG's V Series, was made to appeal to users who are into mobile videography (think vloggers). LG V30 has built-in Cine Video effects, which features 16 filters specifically for videos. These filters can transform the theme of a video — use Thriller for a darker result and Romantic Comedy for a light and bright mood. It also has a Point Zoom feature, which allows you to conveniently zoom in on any area in the frame, not just in the center. The V30 is also great for taking wide-angle shots.
Furthermore, the V30's dual-camera setup, which consists of a 16 MP standard lens and 13 MP wide-angle lens, lets you capture expansive cityscapes and panoramic views. On the front, it has a 5 MP snapper, which may not sound much but could still take decent selfies.
(Photo Credit: LG)
HTC U11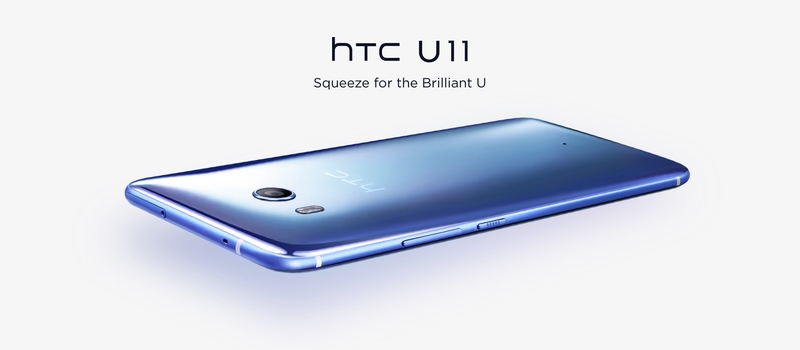 Another flagship that didn't jump into the multi-camera bandwagon is HTC's U11. Its 12 MP "UltraPixel 3" sensor, f/1.7-aperture setup is bound to produce some impressive shots, mainly because it has optical image stabilization (OIS). Indeed, HTC U11 showed vast improvements compared to its predecessor HTC 10, which also possessed the UltraPixel camera tech but failed to meet expectations.
Photos were taken using HTC U11 in regular light look nothing short of excellent, with stable color balance. When zoomed in, these photos tend to have more precise detail than those taken using other devices. Meanwhile, low-light shots managed to keep noise level within the acceptable range. As for the front camera, it has a 16 MP snapper with f/2.0 aperture, so you can also expect to capture like-worthy selfies.
(Photo Credit: HTC)
Sony Xperia XZ1

Released in August 2017, Sony Xperia XZ1 offers more than just shocking camera specs. It has strong and reliable camera hardware and software that when combined, make the phone's camera setup capable of capturing astonishing photos.
The Xperia XZ1 has a 19 MP rear camera with 25 mm G lens and f/2.0 aperture. It is also equipped with Sony's triple image-sensing technology, steady-shot 5-axis stabilization, and predictive hybrid auto-focus. The setup also supports taking 960 fps slow-mo videos. On the front, it boasts an 8 MP camera.
What's more noteworthy, however, is Sony's Motion Eye technology, which supposedly makes the phone's camera capture photos a couple of seconds before the user taps the capture button. Meanwhile, the predictive focus is designed to help produce photos that are still in focus despite some movement. Shaky hands, anyone?
(Photo Credit: Sony)
Choosing a Camera Phone: Final Notes
When looking for the best camera in a phone, remember that it's not always about how many cameras or lenses it has, or how many megapixels it packs. Cameras with a full aperture (the lower the number is, the wider the aperture is) let in more light, so they allow you to get better shots in low-light conditions. Shutter speed is also essential, as the faster a camera captures an image, the higher the chances that it will come out clearer. However, shutter speed typically isn't found on the specs sheet, so you may want to go out there and check demo units yourself. Additionally, don't forget to check video-shooting capabilities.
You should also make sure that your phone is capable of taking and storing photos and videos, hardware-wise. Apps such as Android cleaner tool help you do just that by getting rid of junk, saving power, and boosting your phone's RAM.
Give us some love and rate our post!