Reading time:
5
Minutes
Text messaging is one of the main functions of mobile phones. All phones have their own native messaging clients, but what do you do when you run out of credits or your carrier has a network problem? There are also messaging apps that have poor interface, are lacking in features, or do not support the messaging format that you want to send, making you want to look for an alternative way of sending text messages.
Fortunately, there's a lot of free Android text apps you can use to send messages. There are lightweight apps that allow you to perform basic text messaging, while there are feature-packed messaging apps for Android that let you do so much more.
With thousands of free Android text apps on Google Play Store, how do you know which one works for you? Well, you're in luck because we've done all the dirty work of sifting through the chaos that is Google Play Store and listed down the best five free text apps for Android.
The best thing about these apps is that they let you send text messages for free! Some of these free apps let you send SMS in exchange for viewing ads, while others impose monthly message sending limits.
Tip: To make room for smooth and successful third-party app installations, it is important to optimize your device first using an app such as Android cleaning tool. Not only does it free up space for new installations, it also cleans out junk that might affect device and app performance.
Whether you want a simple, easy-to-use messaging app or a powerful one that offers various text message formats, read through our list and you'll definitely find one that's perfect for your needs.
1. Google Voice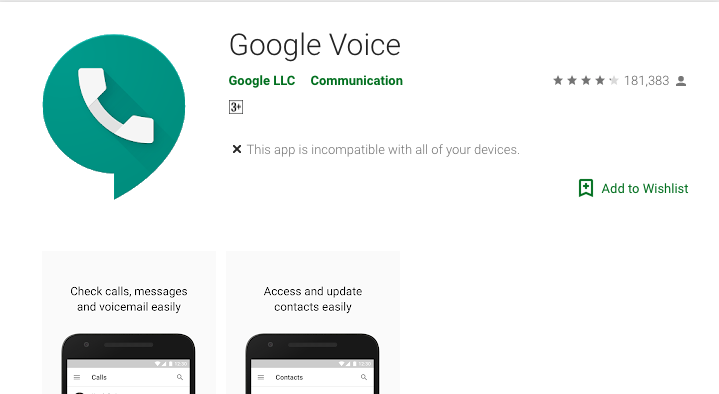 Google Voice is a free texting app powered by none other than the Big G, and is one of the most popular messaging apps for Android out there. Aside from sending free text messages, this app also allows users to make free voice calls to phone numbers in the United States and Canada.
One of the powerful features of this app is integration. You can download the app on your mobile device and install the Google Chrome extension for your computer. This way, you can access your contacts, send text messages, and call numbers on all your devices. Google Voice also has a handy voicemail option for calls.
You can use Google Voice to send SMS and MMS, just like all the other apps on this list. But what makes this app stand out is its reliability and stable service, as expected of a Google Service. And just like all other Google Services, you need to have a Google account to use this app.
2. textPlus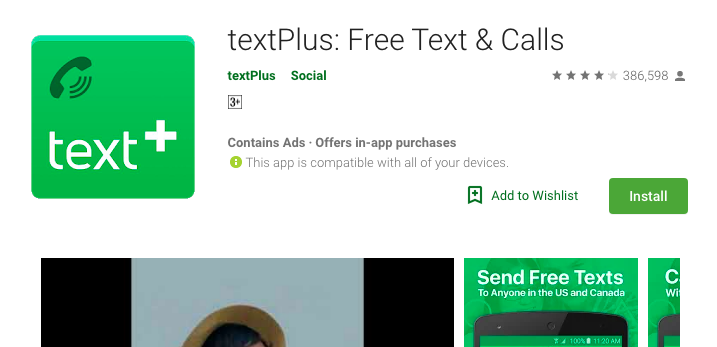 textPlus is another solid option when you're looking for Android free text apps. Just like Google Voice, it also offers free SMS messages to US and Canadian numbers, as well as free phone calls. It has a clean user interface and is easy to use. The only difference is that this app works on a credit system: you watch an ad, you earn credits.
If you don't want to watch ads, you can upgrade to a paid account for $0.99 per month. Or you can buy credits whenever you need to make calls not covered by the app's free phone call service. If you want to send more SMS and calls, you can subscribe to their $9.99 service every month.
3. Text Free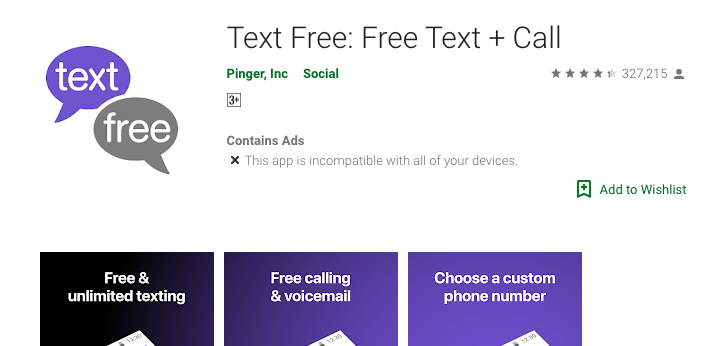 Text Free is another popular messaging app not only for Android but for iOS as well. The main feature of the app is free text, just like what the name suggests, but you can also do phone calls, though limited. The free version of the app only allows up to 60 minutes of free calls per month.
To use the app, you need to sign up for an account first, then claim a phone number. You can then use this phone number to text and call your contacts. To earn credits, you can either watch an ad or pay for more minutes.
You can remove the ads by subscribing to their paid service at $2.99 per month. To reserve your phone number, you need to shell out $4.99 per month. If your number is inactive for quite some time, the service reclaims your number, so you need to either actively use your account or pay the monthly reservation fee.
4. TextMe Up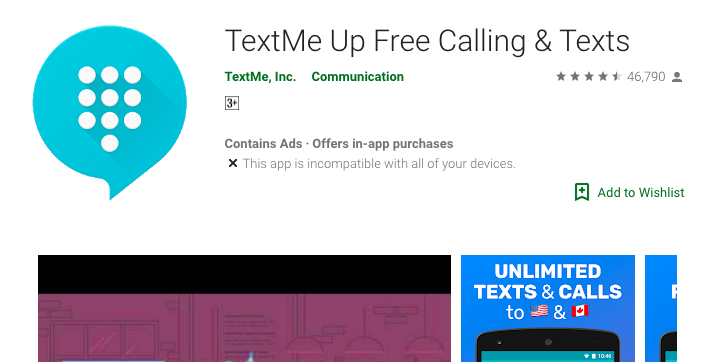 TextMe Up works almost just the same as Text Free. You sign up for an account, then you get a phone number you can use to send and receive messages. The free version of the app only offers free SMS to US and Canada. If you want to make phone calls, you need to earn credits using their credit system or subscribe to their paid service.
You can choose to subscribe for a week at $4.99 or get full access for $7.99 per month. These paid subscriptions automatically remove ads and include free phone calls.
5. TextNow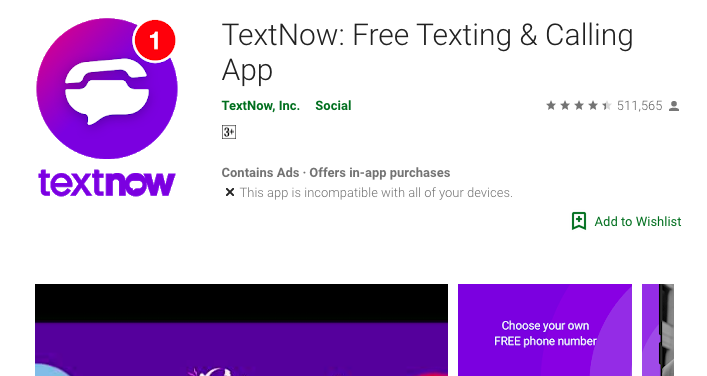 TextNow may be the last option on our list, but this doesn't mean that this app is in any way inferior to other apps listed above. TextNow has the simplest and most user-friendly user interface of all the options on our list, sending messages and making phone calls smoothly and seamlessly.
The free version offers free calls and free texts, but you can upgrade to the service's call and text plan for $9.99 per month. The advantage of this service is that you don't need to be connected to the internet to be able to send messages and make phone calls. Aside from the basic $9.99 plan, they also have more comprehensive plans worth up to $39.99 per month.
But if you only want to get rid of the ads, and enjoy free texts and calls over Wi-Fi, you can avail of the $2.99 monthly subscription. Take note, however, that the free texts are limited to US and Canada.
Summary
Searching for the best Android free text apps on Google Play Store requires luck and patience. Fortunately, you don't have to try each and every app to find the one that works for you. You'll certainly find the perfect messaging app for your needs from our list above.
Give us some love and rate our post!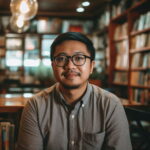 Vic is a tech enthusiast who loves to be up-to-date with the latest and greatest technology in the world. He creates content that educates and helps users with their tech-related questions. Vic manages our website to ensure that our readers have a seamless experience while browsing. He excels in troubleshooting errors and resolving Windows issues for gaming and work purposes.