Reading time:
4
Minutes
Perhaps the burning question for many Android users is this: is rooting your phone safe?
Android is among the most open, malleable, and customizable mobile operating systems out there, and you'd be surprised at how easy and convenient it can be to root your Android phone.
Allow us to walk you through the benefits of rooting Android phones, and touch on both the advantages and disadvantages.
What does it mean to root your phone?
In simple terms, rooting means getting root access to your device or obtaining administrative privileges for it. This is because while you may have paid for your Android phone, the internals of the device remain locked away.
Rooting enables you to serve as your phone's administrator, not just its passive user.
For instance, you can browse the Android root folder, make changes to the system files, and as a result modify, install, or remove some of the gadget's key elements.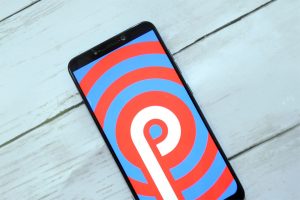 The benefits of rooting Android phones
Here's a rundown of 10 advantages you gain when you root your Android phone:
Install custom ROMs – After you root your device, you can install a custom ROM, which means essentially getting a shiny new device software-wise. Custom ROMs provide a number of performance tweaks and fixes to your system, and they're usually more user-friendly compared to stock ones. They are optimized for battery performance and more frequently update than stock ROMs do. Custom ROMs are a great perk of freeing your device from manufacturer lockdowns.
Flash a custom kernel – A kernel is part of the Android OS that assists in apps and other control hardware aspects of the device. Since it's responsible for helping your apps communicate with the phone hardware, a custom kernel can offer better battery life, performance, and even added features such as Wi-Fi tethering on unsupported models and faster battery charging.
Block ads for all apps – While simple on a web browser, ad blocking can get fairly complicated on a smartphone, with pop-ups deemed a regular feature of most games and apps. Let rooting take care of this function. Ad blocker services and going into airplane mode are also great options if you're not rooting your phone just yet.
Get more display options and internal storage – When you root your phone and install new ROMs, you're able to fully tweak and personalize your device skins for a unique display. Rooting also frees up internal storage, so users with low internal storage space can move certain apps they want to the SD card after rooting. Do this by force-moving an app with a symlink.
Successfully install incompatible apps – Rooting gives you an all-access pass to the apps you like as well as the latest Android updates before your phone manufacturer even releases its own. Think of running special apps that are more powerful and feature-rich!
Make full device backup – Rooted phones can enjoy apps that will entirely back up the device and make your life so much easier. Unrooted devices, on the other hand, won't necessarily be able to back up system apps and their data, or automate the process.
Get rid of pre-installed crapware – Root-only features can also uninstall battery-hungry, space-consuming crapware that comes pre-installed on so many phones. For battery-draining apps, though, let a safe, reliable Android booster and battery saver get the job done.
Perform CPU clocking – This means increasing or reducing the CPU or processor speed of your device, either to extract maximum performance or help extend battery life.
Automate everything – Rooted phones get the full benefits of apps that are formulated to automate just about anything on your phone. Root access, after all, is a prerequisite to do certain tasks such as toggling 3G and GPS.
Own your device like the badass that you are – 'Nuff said. Seriously, root access empowers you to truly own your device and open yourself up to the possibilities that certain parties attempt to block. It's having control at your fingertips.
Risks and disadvantages
With great power comes great responsibility, as superheroes like to remind us time and again. It's only right to familiarize yourself with the risks involved in rooting your Android phone. It can, for instance, brick your device and result in misoperation.
The risk is pretty high among first timers, so make sure to learn from detailed online tutorials before rooting. Also make it a point to always getting your apps from reliable sources like Google Play.
Another massive disadvantage of your rooting your device is losing its warranty, as phone makers won't cover damage that arises from rooting. Update problems can also occur in rooted phones, where automated firmware updates may fail to work.
Conclusion
There are people who put a premium on true openness and control, and we're not about to judge or question you if you're one of them. At the end of the day, rooting your Android phone is a matter of personal choice – one that should be an informed decision that has calculated the risks and figured out the true benefits.
If you answer yes to these questions:
Have you done adequate research on rooting?
Have you made a backup for your device?
Are you willing to face the risk and nasty consequences of rooting your device?
…Then you're probably ready to root your Android phone and reap the benefits. So good luck and we hope for the best outcomes!
Give us some love and rate our post!