Reading time:
8
Minutes
In this age of selfies and groufies, investing in a good camera is quite expensive, so most people rely on filters and other photography cheats to make their photos look great.
Although the latest smartphones are equipped with good cameras, not everyone can afford them. Plus, having a good camera doesn't mean you'll be able to take professional photos. You need to understand the various photography concepts and hone your skills with lots of practice.
But thankfully, there's a shortcut for that. It is possible to improve your photos by using a camera app. You can choose from hundreds of Android camera apps to improve your photos. Just check out the Google Play Store and search for the perfect camera app for your needs.
These camera apps are mostly user-friendly because they were designed to help photographers who have zero to basic knowledge of photography. Whether you're an aspiring photographer or someone who just wants to take better pictures for your Instagram, using a powerful Android camera app will quickly improve your photography skills.
The best thing about using a camera app is the cost. Most of these apps are inexpensive while some are free. Just download the camera app of your choice to your mobile phone or tablet and you're ready to take professional-looking photos.
Here's a tip: Taking a lot of pictures will consume your phone's storage quickly. Make sure you have enough storage space for your photos and other apps by cleaning up your device using Android cleaning tool. This tool deletes all junk files from your mobile phone or tablet in one tap.
Here are the top 10 Android camera apps to improve your photos:
Google Camera
The reason why Pixel smartphones have such great cameras is not only because of the hardware. Google Camera, the default camera software for Google devices, can dramatically improve the quality of the photos. Most Android versions support this app, making it the most stable and most compatible camera app for Android devices.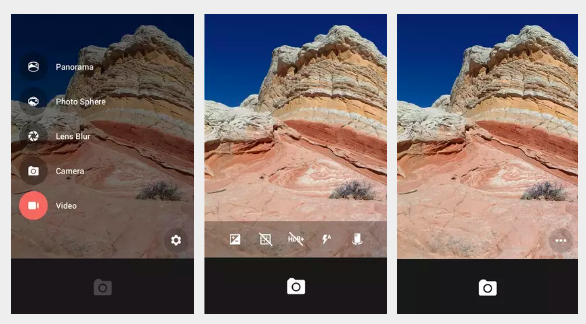 Google Camera may not have a lot of fancy filters and features, but it lets you take great photos when you need to.
Here are some of the features that make this simple camera app, great:
Supports spherical photos for 360-degree shots
Has an out-of-focus effect you can apply to SLR photos
Supports high-resolution panoramic image mode
Supports portrait mode
The only negative feature of this app is the huge button that you use to take the photo. It is so huge that it takes a fifth of the display and covers a large part of the screen, which can be annoying. But aside from this, the Google Camera is a solid camera app overall.
A Better Camera
This camera app is an all-purpose, full-featured camera that does everything you need. It is packed with wonderful features for all types of camera users. You can also play with the different modes to get the shot that you need.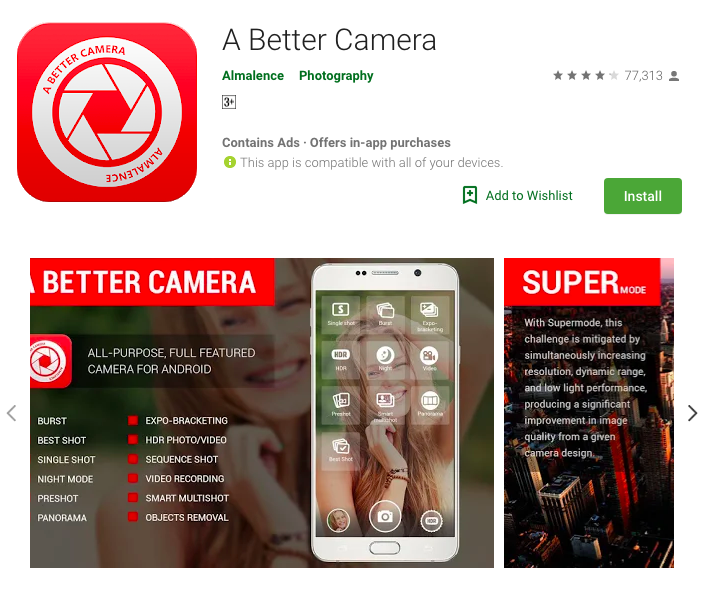 Here are some of the features of A Better Camera:
Take pictures like a pro with HDR mode
Panorama support for up to 360 degrees
Remove unwanted objects from the picture in one tap
Night mode
Group portrait
Sequence shot
Video and photo time lapse
ISO support
RAW Capture
Timestamp
Manual controls
Camera MX
This free photo and video camera app has been around for quite some time. Camera MX is compatible with most Android devices and has its own suite of camera features that make it a good camera choice. The UI is also simple and easy to navigate, so it is good for beginners.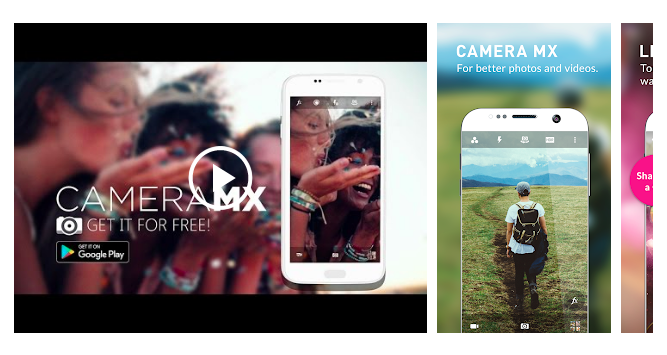 Some of the features of Camera MX include:
Support for all camera resolutions and ratios
Real-time video editing
GPS location setting
Exposure adjustment
Lock focus and exposure
Live Photos
High-speed burst
Colorful effects and filters
Built-in photo and video editor
The most interesting feature of this app is its ability to create GIF from your photos. You don't need a third-party app to turn your images into interesting GIF images because you can do it on the Camera MX app in real time.
Camera FV-5
If you're looking for more DSLR-like manual controls for your camera, Camera FV-5 is the perfect app for you. This app was designed for camera enthusiasts and experienced photographers because of all the manual adjustments that allow users to capture the best raw images that you can post-process for better results. Some of the manual parameters include ISO, exposure compensation, focus mode, program mode, white balance, and light metering mode.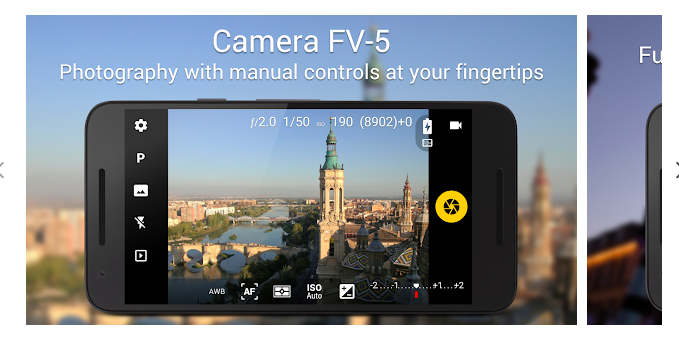 Here are the other features of Camera FV-5:
Exposure bracketing
Built-in intervalometer for time lapses
Long exposure support
JPEG, DNG, and PNG outputs
Autofocus, try focus, infinity focus, macro, and touch-to-touch focus modes
Digital zoom
Advance electronic viewfinder
Customisable file names
Multi-language support
Using Camera FV-5 allows you to control all aspects of the image and leave the post-processing for later. It offers the best DSLR experience among the camera apps on this list.
DSLR Camera Pro
This camera app developed by Geeky Devs Studio tries to mimic the DSLR experience as much as possible. The interface is easy to use, with most settings available in a single tap. It has no fancy filters, frames, or features so you can focus more on taking great pictures.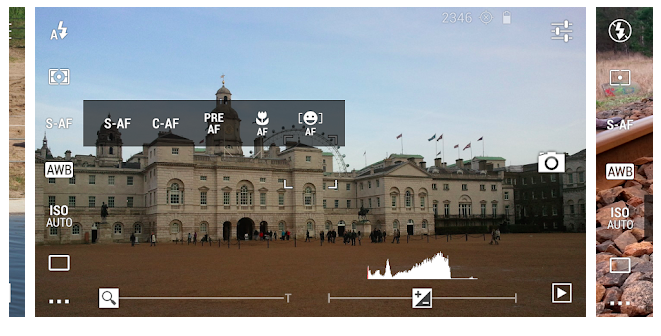 Here are some of the major features of the DSLR Camera Pro app:
Two-stage shutter button just like on real cameras
Exposure adjustment
Geo-tagging
Flash mode, light metering mode, auto-focus mode
White balance
ISO
Color effects
The only downside of this app is that most of the features are hardware-dependent. This means that some of the features will not be available if your device does not support them or does not have the hardware needed to launch the feature.
Manual Camera
Manual Camera is one of the first few camera apps to utilize the Camera2 API technology. However, you need to check first if your device supports the manual camera settings of the app. Manual Camera is the first app to offer full manual control, which means manual ISO, white balance, exposure, focus, and shutter speed.
When you use this app, it will open first in full auto mode and you need to gradually adjust each parameter separately.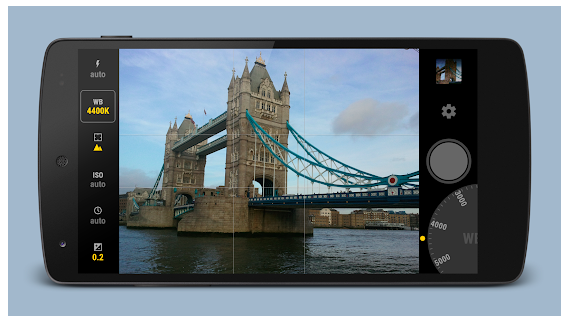 Some of the features of Manual Camera include:
DNG or RAW format support
Geo-tagging
Timer and grid lines
Screen brightness control
It has been a while since Manual Camera has been updated, but the app still works perfectly. Plus, the interface feels like you're shooting with a real camera.
Footej Camera
Footej Camera is one of the newest camera apps that help you take better pictures. It takes advantage of Android's Camera2 API, giving you manual control over various aspects of the image. It has a user-friendly and bloat-free interface which is easy to navigate.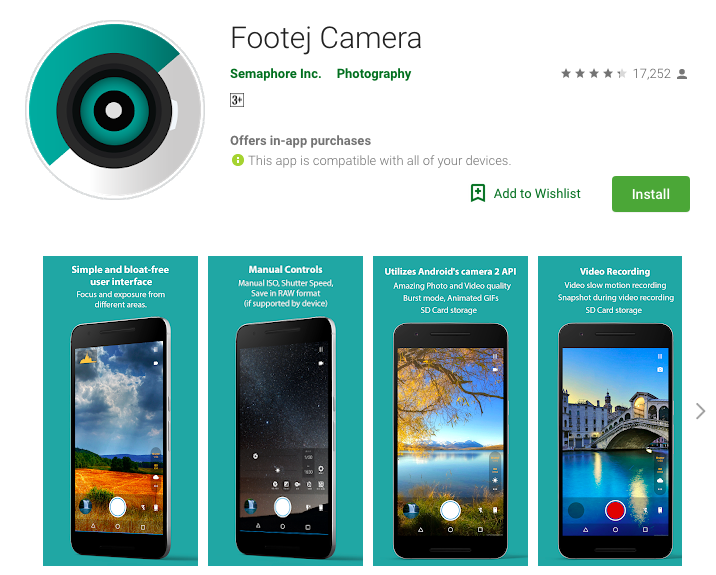 Here are some of the main features of the Footej Camera app:
Burst mode
Integrated gallery and slider
Manual control for ISO, shutter speed, and focus
Video slow motion recording
Panorama mode
HDR+ support
Support for RAW and RGB format
GIF animations
Footej camera may be new in the market, but it already has a solid following because of its performance.
ProShot
ProShot is a flexible camera app that lets you choose what kind of mode you want to use. You can go full auto, full manual, or semi-manual over the various parameters, such as flash, ISO, torch shutter speed, exposure, and white balance. You can also choose to shoot in JPEG, RAW, or a combination of RAW and JPEG.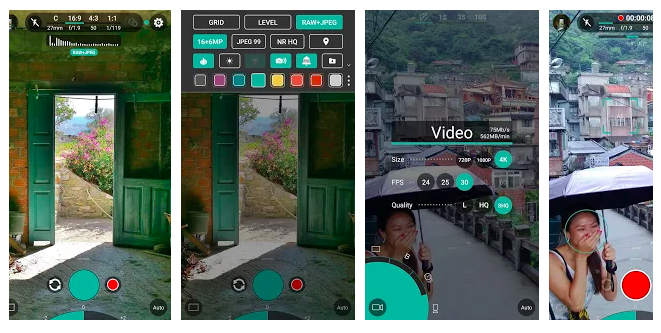 Here are some of the features of the ProShot camera app:
Auto, Program, and Manual modes, just like a DSLR
Light painting mode
Full resolution support
Custom aspect ratio mode
Zero-lag bracket exposure
Night mode, Action scene mode, and HDR
Live Histogram
Grid overlay
Some DSLR features, however, depend on your device's hardware, so you might want to check for compatibility first. But all-in-all, ProShot is a great camera choice, especially for DSLR lovers.
Open Camera
Open Camera is a free and open source camera app, as implied by the name. It is a powerful and highly customizable app that you can use to take the picture that you need. Although the app is free, you won't see annoying ads popping up or getting in the way of the camera (the ads only appear on the website).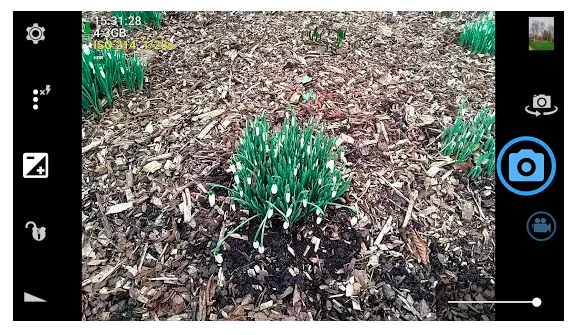 Some of the features of Open Camera include:
Auto-stabilization for perfectly level pictures
Support for various modes, such as focus modes and scene modes
Manual controls for exposure compensation, ISO, face detection, and white balance
Grids and crop guides
Optional geo-tagging
HDR support
Camera2 API support
What makes Open Camera stand out from the rest is its handy remote controls that let you take pictures without touching the device. It has a timer, an auto-repeat mode, and the option to take photos using voice commands or noise.
Snap Camera HDR
This camera app combines professional photography tools with fun camera effects. You can tinker with the manual controls for exposure, ISO, white balance, and HDR, while playing around with borders, live filters and camera effects. You can even shoot in RAW format for better post-processing.
Snap Camera HDR also has a simple user interface with no cluttered preview screen. All you'll see are the two buttons and the dial to choose the camera mode you want to use.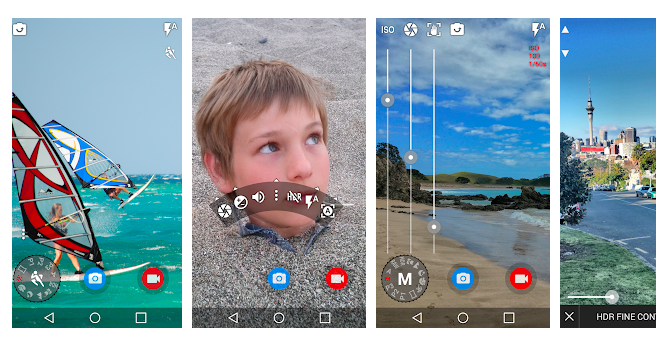 Here are some of the features of this camera app:
Touch to focus
Photo controller
Photo editor
Social media sharing
Create panoramas
Stable shot mode
This camera app has something for every situation you might want to take a picture of.
Summary
Camera apps prove that you don't need advanced photography skills or a high-end camera to take great pictures. You can take better photos using a camera app, just make sure to choose one that fits your photography skills and the type of photos you want to take. You can choose from our list of camera apps so you don't have to experiment yourself.
Give us some love and rate our post!