Smartphone apps can help a struggling student tremendously. No, they will not turn you into an A+ student overnight or make you an expert essay writer just because you've downloaded them. They will, however, make all your academic troubles a bit simplified.
Right now, there are applications for everything you need help for while in school. There are apps for writing, performing research, note-taking, storage and organization, and even apps for establishing good fitness habits or managing your budget.
The time to broaden your app spectra and make your academic life easier is now. Today, we students have access to thousands of free and paid apps for education. To cut you some trouble finding them, I've narrowed it down to a list of what I believe is – the best apps for students this year.
1. TED
TED was and will probably remain my all-time favorite app for studying. Filled with many incredible, inspiring, and educational talks from exquisite brains from the academic world, this app offers you a unique chance to learn.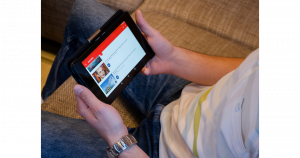 But, don't expect anything in-depth in these videos. They are usually general and explore an aspect of a topic (in a masterful way, really). Unlike most apps for education that teach the fundamentals taught in schools, TED exposes the user to a huge spectrum of ideas, points of view, and explanations. In this app, you'll find everything about everything. Starting from tips for writing assignments to art and philosophy expert talks – they have it all!
2. Khan Academy
This is more of a tutor-style app for learning. The website, as well as its greatly-designed app, features amazing learning videos on a myriad of different topics. According to the site's founders, this learning source is and will always remain free to those who want to learn.
Khan Academy has something for every student, but it's generally more focused on sciences and math fields. Rather than recorded lectures, the style in the videos is more individual-focused. Their videos are filled with visual aids and diagrams, which makes it perfect for those who prefer visual learning.
3. Memrise
Learning languages is proven to be an excellent activity for those who choose to pursue it. The more languages you learn, the more opportunities will open up. Memes have been really popular for quite some time now. They are memorable and interesting, which is what this app revolves around. Now, the app doesn't really focus on grammar, so you might still need some assistance from a writing helper to polish your papers before you send them out.
Luckily, I have a solution to that, too. I've been using these capstone paper writers at EduBirdie for years while I was back in school, and they always provided me with custom writing and excellent editing.
4. Tinycards
Tinycards introduces a new way to handle and make flashcards. The results are impressive considering how many students use this app nowadays. The app features a store-like menu where you can choose between ready flashcard decks. Their topics capture almost everything you might study in school.
Basically, Tinycards works with the help of the users. It is the users who submit the decks of flashcards, which means that you'll find a true variety in the search results. Some will be fun, while others will be strictly educational. My favorite part about it is that the app has quizzes – you can guess the answer before the flashcard answer shows.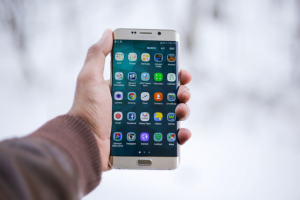 5. Brilliant
Brilliant is perfect for students who want to learn through practice. It's the best way to learn, I think, which makes this app one of my first choices. The app teaches science and math subjects with the help of problem-solving techniques.
Unlike the rest of the apps you've used, Brilliant tests you right after it teaches you something. This way, it's still fresh in your memory when you get practical knowledge. You can also see the answer if you are stumped.
6. Evernote
Evernote is a long-standing app in any of the lists I make. It's been available for quite some time now and remains unbeatable. This is an app that encompasses everything you need. It allows you to store your notes, organize them, make tasks lists, and even write down the most random ideas you're having. You can use it to manage school projects, assignments, and presentations. And the best part is – you can use it to take all kinds of notes, even audio notes and pictures.
7. My Fitness Pal
Stress is a common problem among students. Everything around you makes you stressed, especially the lack of time and the exceedingly big pile of assignments you need to complete. Well, there's one thing that most students forget, which is more important for learning than anything else – their health and well-being. You can't expect to be energized and focused enough to complete things unless you take care of yourself.
This is what MyFitnessPal is all about. It will track your activity, your nutrition, and even give you tips and advice that could improve your lifestyle. You can even use the code scanner in the app to find out foods' nutritional values before buying them.
Do you already have these apps? If you don't, I recommend that you download each and every one of them as soon as possible. They'll all help you in a way and for a student, help is always welcome.
Author's Bio
Ray Campbell is an app developer for a UK-based company. He has studied and lived in the US for three decades, after which he started moving around the world, landing a designing job in some of the best companies. According to Campbell, his two passions go perfectly together – design and travel.
Give us some love and rate our post!