Reading time:
10
Minutes
Many users find the built-in camera app on their Android devices excellent. We think they are already capable and powerful enough to take good-quality photos. Whenever there are moments we don't want to miss, we launch our device's default camera and take quick snapshots. That's it!
But what if we say there is a way to make the most of your device's camera? Yes, you read that right. Believe it or not, there are camera apps for Android that allow you to take better snapshots using your device. In this article, we listed 2018's top camera apps for Android.
1. Camera ZOOM FX
To capture beautiful moments, you need to be fast. That is the reason why Camera ZOOOM FX was developed. The developers of Camera ZOOM FX claims that this is by far the fastest and best camera app for Android. Perhaps, they have lived up to their claim. With a killer speed that captures photos at 50 frames per second, it's widely used for taking action shots. Besides, it has an image stabilizer, assuring you that you don't get blurry images.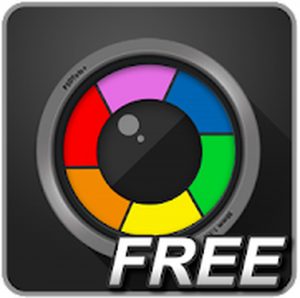 Reviews:
A Google User – ★★★★★
"This camera app eliminated the blurriness and lines in my photos. I thought I had to get a new phone, but using this app fixed my issues."
Cheryl Ween – ★★
"I am going to uninstall this app as it boasts about lots of free features, but I can't even crop my photos! It doesn't upload my photos to Google photos either."
If you are looking for a professional app to replace your default Android camera, then consider downloading and installing Camera FV-5.
With this app, you get to try DSLR-like controls on your Android device. That means any parameter used in professional photography, such as ISO, white balance, exposure, light metering, and shutter speed can be adjusted. Thanks to its extended exposure mode, taking beautiful night shots is possible. Photos can be saved in various file formats, such as PNG, JPG, or DNG.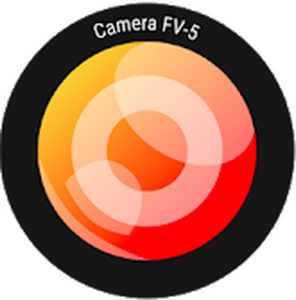 Reviews:
Jessica Moore – ★★★★★
"I've tried all of the free Android night camera apps. This one excels beyond them all. Bar none, nothing competes with this incredible night camera tool. It's AWESOME!!"
Sergio Ruiz Moreno – ★★
"The free version takes low quality images. I love the features, but I think I'll save up for a better camera and then decide to buy this app when I don't have the camera."
Although VSCO Cam features a minimalist camera mode, it is packed with impressive features. With this app, photographers can take raw photos and manually adjust exposure, ISO, and white balance. They can also enable grid lever and overlay to create perfectly composed photos.
After capturing a great moment, open VSCO's Studio. Here, start applying filters and adjustments to your image to make the photo look unique and professional. After that, you can upload and share it with the rest of the VSCO community and your social media accounts.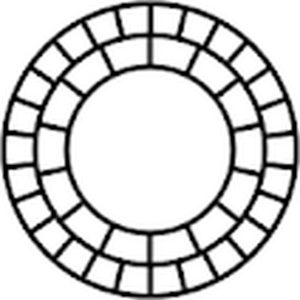 Reviews:
Monika G – ★★★★★
"The app has it all! I can edit pics to bring my image to life and it's got all the popular features that everyone is using!"
Katherine Garcia – ★★
"Sometimes, when I use this app, it suddenly crashes and when I use it again, everything is gone. So, I have to reinstall it again."
4. Camera MX
To achieve professional-looking photos for free, we highly recommend using Camera MX. This app, known for its clean and simple interface, is capable of taking still photos and recording videos. It also has the Live Photos feature, which is similar to that on iOS.
When the Shoot-the-Past mode is enabled, users can see sequence shots that were captured before the shutter button was pressed. That means you will never miss a single moment. If you want, you can also pause video recording so you can apply edits and cuts in real time. You can even add effects and filters while taking photos.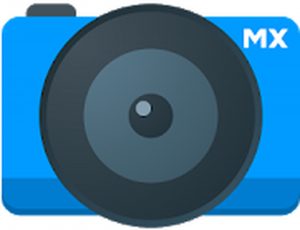 Reviews:
Kylie Vincent – ★★★★
"After spending a bunch of time looking into the best selfie cameras, I have found this to be the best. I'm not sure if this app intended to be a good selfie camera, but it's super user friendly, no ads, the filtering on it isn't obvious, where my face is blurred, but it's also not super HDR, where I can see every pore on my face. The only think that would make this app 5 out of 5 is to give me the option of taking multiple shots with delayed time between each. Currently, with a self-timer feature, I can only take one shot. If I could take multiple shots with the self timer, this would be an app I'd be willing to pay for."
Beth Koontz – ★★
"I loved this app until it would spontaneously decide to stop recording and/or freeze the video. As someone who films things using a tripod, to come back and find the app had stopped my video was so frustrating. If they fixed this, I would have absolutely no problem with the app."
An open source app for Android, Open Camera is entirely free for use. It does not even have in-app purchases, unlike other apps on this list. And because it is an open source app, it is being updated every time. With Open Camera, amateur and professional mobile photographers can take better photos, thanks to its auto-stabilization feature, manual and remote controls, HDR mode, and voice command.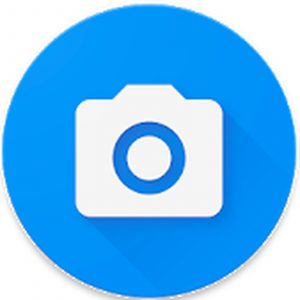 Reviews:
Robin Sanders – ★★★★★
"I am a professional photographer. I tell everyone that the best camera in the world is ALWAYS the one in your hand. I installed Open Camera on my Mi 5s Plus. It works flawlessly and adds a number of features that I have found very useful. There are too many things that I have already used for me to list them, so you are going to have to experiment for yourself. Install it – play with it – you will love it. It's FREE! There are NO ADVERTS! What is there not to love?"
Richard White – ★
"The recorder refuses to record video. It records audio but the video playback is ALWAYS frozen on the 1st frame! COMPLETELY MAKING THIS APP POINTLESS!!!"
Do you usually take selfies? If so, Candy Camera is the perfect camera app for you. With about 1000 filters to choose from, this app allows you to use a screen while taking selfies. Once you have a selfie, you can manually add stickers and adjust the white balance. You can also smoothen the texture of the skin and add a sort of polaroid background.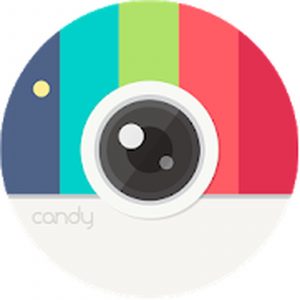 Reviews:
Cezille Santillan – ★★★★
"Cute app, but unable to view photos in full screen. There's always a UI. Also, in the dark, and even in a room with some light, the app can't see anything, the preview and the photo are mostly distinct black blobs. The pre-installed camera app can take photos in non-sunlight just fine. ?"
Vishal Pandey – ★
"In the early days, the pictures taken by Candy Camera was awesome. Later, the developer started doing work on filters, and then the possibility of good selfie by candy is over."
If you want to unleash your creativity through mobile photography, PicsArt Photo Studio is the app for you. With this app, you can easily edit and retouch photos, even right after you have captured them. The best thing about this app is that it has all the necessary controls you need a camera, including brightness, flash control, and white balance. It also has effects and filters that let you put a touch of art to photographs.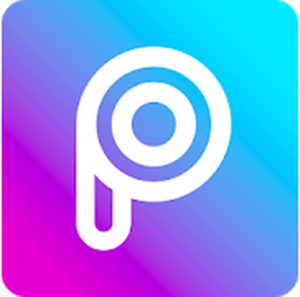 Reviews:
Natalia Evaliina Kumar – ★★★★★
"Very handy for editing. ? My YouTube channel is awesome because of this app. I had a big problem with it not starting, but immediately they replied and fixed the problem!! ? ?"
THE PAIN GAME ow – ★
"It's so laggy that I can't do anything. It crashed 10+ times in 20 minutes. I tried to add 5 sentences to a picture and it took over an hour. It made my phone system crash and super laggy and then deleted my wallpapers. Once I closed the app, my phone worked fine again. If they fix this problem, it would be a great app for editing pictures."
With more than 100 million downloads, Camera 360 is one of the most downloaded camera apps for Android on Google Play. Though it's not surprising, this app has everything you will need from a camera app.
The default mode of this camera is called Easy Camera, which allows you to capture snapshots easy and fast. It also has other camera modes, such as the Poster Camera that creates a charcoal drawing effect and the Selfie Camera that puts the best color to your photo.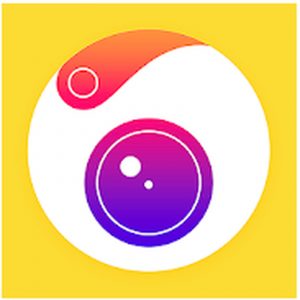 Reviews:
Abhishek Sharma – ★★★★★
"I think Camera 360 should add portrait mode too as nowadays dual camera is in trend. Just a suggestion. Thank you. I'm using Camera 360 from the last 3 to 4 years. And I suggest everyone use this app rather than others as it is smooth and has awesome filters that will present images as real."
Malay Milan Choudhury – ★
"The camera goes totally blank, captures photos but you can see them only in galleries. It does not show anything on the screen while capturing. So, basically you don't know what you are capturing until you check the preview or go back to the gallery. Editing works partly. A few filters don't work at all."
9. Little Photo
Little Photo is a straightforward app that gives you no distractions. It even has plenty of good frames and lets you add elegant touches to photos.
After capturing a moment, you can then play with a plethora of effects. You merely need to press the name of the effect and wait until the magic appears on the image. If you are not happy with the results, you can always disregard whatever change you applied. That is the beauty of this app.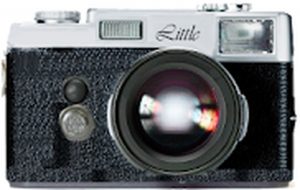 Reviews:
A Google User – ★★★★★
"Much better than Instagram: way smaller download, supports sharing directly to Picasa, Twitter, Facebook, etc., but doesn't force you to sign up and upload your pics. You can just save to memory card if you want. There are tons of beautiful filters, which you can adjust, combine as many as you like, and with this update, they became even faster to preview and apply! This app is wonderful!"
Kush Jain – ★★
"The effects are pretty good and clean, but the app itself is not very well-created. It crashes consistently almost every time we load pictures. Hope the creators fix it."
One of the oldest yet most popular camera apps for Android, Cymera has its features focused on the mainstream. That means mobile photographers get to enjoy using special effects, stickers, and a whole bunch of filters. It also has a Beauty Camera mode that can be used to add, remove, or enhance your facial and body features. Though it is free to download, there are in-app purchases available for those who want to make the most out of this app.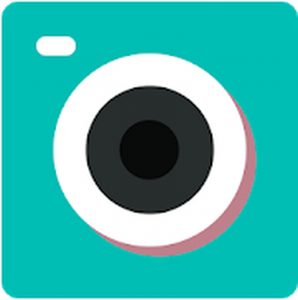 Reviews:
John David Henderson – ★★★★★
"Excellent app! Use for Art, Photographs, video projects and signs, and all sorts of art!"
Immac Reno – ★★★
"I use to take photos with this app and they were so clear and beautiful. But now, the photos have an unnatural colour tone on them and I can't find options to change that in settings. File size is so big and app drains my battery. As of now, I only use it to edit photos, nothing else."
Be a Better Mobile Photographer
As you see, there are plenty of Android camera apps that can replace your device's default camera. While some are free, others cost a few dollars. Nevertheless, they're definitely worth their price. But before you proceed with installing any of the apps listed above, we recommend you download and install Android cleaner tool first. This app should keep your Android device running smooth and fast, while you enjoy taking quick snapshots and making random edits to them.
Give us some love and rate our post!