Reading time:
4
Minutes
For the past few months, Samsung's effort has been revolving around Galaxy Note 9. Even so, they managed to insert a special mid-range device that's going to be more special than Note 9: Samsung Galaxy A9. According to the company, it's going to be the world's first smartphone with four rear cameras.
Interesting, huh? Now, let's find out more what Samsung Galaxy A9 has to offer.
Samsung Galaxy A9 Specifications
Samsung said that the new Galaxy A9 smartphone is optimized for the Instagram generation. While some think it's an obvious marketing strategy, everything actually makes sense because it appears that careful thinking and planning has been done to target the Instagram demographic.
For a mid-range smartphone, an octa-core Snapdragon 660 processor sounds like a good addition and the 6 GB RAM should definitely keep up with the device's performance. The 128 GB storage space is another interesting thing as it gives plenty of room for selfies, new apps, and music. Even better, it has a microSD card slot that could give users up to 512 GB of space.
If you think that's everything that the Samsung Galaxy A9 has to boast, wait until we look at its bright 6.3" display. With its huge size, it's perfect for any YouTube sessions. It also has a superb average battery capacity of 3,800mAh, which means it can keep up with your late-night video sessions and hopefully stay alive through your Spotify playlist until your alarm shuts off in the morning.
In an effort to target and reach the millennials, Samsung thought of releasing the Galaxy A9 in three colors: Bubblegum Pink, Caviar Black, and Lemonade Blue. All these colors were planned and carefully chosen to represent the youthful vibe and energy of the millennials.
As for its finish, the Galaxy A9 looks really flashy and eye-catching with a unique gradient of pink and blue, similar to the color scheme of Huawei's Twilight. While the standard square design with round corners of Galaxy A9 makes it comfortable to use, the bright colors of this device still make it the most attractive. Its light weight and thin design are just added bonuses.
The First Smartphone with a Quad Rear Camera
Of course, all the specs above are more than enough to sell the new Samsung Galaxy A9. However, we cannot deny the fact that this is going to be the world's first smartphone with four rear cameras. Each of the device's four lenses has unique uses.
The primary camera, if there is such a thing in this device, is 24MP, making it ideal for taking stunning photos. Another lens is just 5MP, but it is still capable of capturing depth details for a blurry mode. And then, there is a 10MP telephoto camera that has twice optical zoom. Lastly, there is the 8MP ultrawide lens that offers a 120-degree view of the field, which is quite similar to the fisheye effect.
Well, the front camera will not disappoint as well. Though there is nothing special about it, the 24MP camera should be more than enough to satisfy the needs of any demanding selfie kings and queens.
Like the flagship Galaxy Note 9 of Samsung, Galaxy A9 has features designed to further enhance and improve a user's photography skills, including the A.I.-based scene optimizer feature that automatically identifies the type of scene a user is shooting. It will then adjust the settings accordingly.
In addition, it has a flaw detection feature, which instantly corrects certain aspects of an image, such as blur and blinking.
Now, you might be wondering why you need to have five cameras in one phone. The answer is because you can. And it's a milestone for the marketing team of Samsung because they were able to create a world's first. Plus, the Instagram generation might be able to put all these lenses to good use.
Sure, other devices may have more cameras, but they don't guarantee a better experience, unlike Galaxy A9.
Samsung Galaxy A9 Price and Release Date
Although it is categorized as a mid-range smartphone, the Samsung Galaxy A9 seems to be fairly expensive with prices starting at around $724. It will be first launched in the United Kingdom some time in November. Unfortunately, there is no word on a potential release in the United States.
Samsung said that A9 will be available in South Africa in December 2019.
Our Verdict
In this exciting and advanced world connected by memories and moments, a smartphone like Samsung Galaxy A9 is indeed a great device. With this smartphone, once-in-a-lifetime events can be captured and shared in an instant. And there is still so much more that this smartphone has to offer to consumers. Thanks to the best camera innovations of Samsung, users can achieve more and experience more. Every day, new possibilities can definitely be unlocked.
While waiting for the Samsung Galaxy A9 to be released in the market, you better install Android cleaning tool on your Android device first. This app should optimize your current and future Android devices to make them perform better as you capture every moment in your life.
Give us some love and rate our post!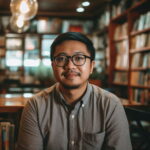 Vic is a tech enthusiast who loves to be up-to-date with the latest and greatest technology in the world. He creates content that educates and helps users with their tech-related questions. Vic manages our website to ensure that our readers have a seamless experience while browsing. He excels in troubleshooting errors and resolving Windows issues for gaming and work purposes.