Reading time:
3
Minutes
One of the important factors in choosing a smartphone nowadays is battery and charging capacity. This is crucial especially for heavy mobile phone users and multitaskers. Having enough battery juice for your activities is just as important as having great display, fast performance, excellent camera, and other innovative features.
High-end mobile phones have already incorporated this feature into their design, such as OPPO Find X Lamborghini Edition's fast charging technology allowing the phone to be charged from zero to 100 in just 35 minutes. Even 10 minutes of charging can juice up the phone for up to 37 percent. But this amazing charging power comes with a tag price of $2,000.
This is why we're excited over word that Huawei midrange phones are on their way to adapting this technology that can make our mobile lives a wee bit easier.
Before we discuss further, let us first define how fast fast-charging phones should be .
What is Fast-Charging Technology?
Fast-charging is one of the recent trends in the smartphone industry that allows smartphones to charge within minutes instead of hours. Each phone manufacturer has its own version of quick-charging technology: Qualcomm's Quick Charge, Samsung's Adaptive Fast Charging, Motorola's TurboPower, OnePlus' Dash Charge, OPPO's Vooc, Apple's Fast Charging, and Huawei's SuperCharge.
The technology behind fast-charging is a combination of USB charging standard used and the device's battery capacity. Mobile devices that use USB 3.0, USB-PD, and USB-C charging ports typically draw more power and charge much faster compared to other ports.
However, one thing that's true among fast-charging smartphones is that this technology is usually available only to higher-end devices. Huawei Mate 20 Pro is one of the top quick-charging phones on the market today, along Nokia 8, Sony Xperia XZ Premium, Samsung Galaxy S9 and S9 Plus, Apple iPhone X, and LG V30. Huawei's SuperCharge 2.0 technology can charge a phone for up to 70 percent in just 30 minutes using its 40W charger. Note, though, that the production cost is so high that the 40W can only be incorporated into Mate 20 Pro and Honor Magic 2.
Huawei Mate 20 Pro and these other quick-charging phones are all on the pricier side. But if rumors from Charger Lab is true, will soon have 20W SuperCharge, and we don't have to wait long for it. According to leaked documents obtained by tech analyst Charger Lab, Huawei is working on a new Smart Charge Protocol or SCP designed for midrange smartphones.
What is Huawei's SCP Charge Protocol?
SCP is Huawei's unique supercharge technology that allows the device to "communicate" with the charger directly. This means that the SuperCharge feature can adjust the voltage according to the load capacity of the charger and the smartphone's battery.
This technology (SCP Gen.1) was introduced when Huawei Mate 9 was released in 2016. The first-generation SCP could charge up to 2320 mAh in 30 minutes and 3720 mAh after an hour, which is significantly faster than other smartphones released around the same time as Mate 9.
Last October 2018, the second-generation SCP was launched with Huawei Mate 20 Pro with an astonishing charging speed of 40W. In early 2019, there's a huge possibility that the third-generation SCP will be released for more affordable smartphones.
Huawei 20W Supercharge Midrange Phone
If the information from the leaked documents is true, then the new generation of SuperCharge will be using a charging protocol with half the speed and power of the Mate 20 Pro. Mate 20 Pro's 40W charger can charge the device at 10V/4A, reaching 70 percent charge in just 30 minutes. The upcoming SCP protocol will charge at 10V/2A using a 20W charger, which is a bit slower than 40W but still relatively faster than most fast-charging phones today.
The upcoming devices will also be using a reversible USB-C as the charging port.
Huawei will probably announce the new charging technology in early 2019, but there is no exact schedule yet. However, rumors say that the Chinese smartphone giant is planning to announce it along with the release of the P30 series, which will happen within the first quarter of 2019.
There are also speculations that the P30 will be using the 20W charger, while the P30 Pro will be equipped with the 40W version. Other reports also speculate that this new charging technology could also be used by Huawei's sub-brand Honor.
Summary
Battery life is one of the most important factors mobile phone users look at when getting a new device. Who wants to be stuck charging for hours when you can get one that could be fully charged in minutes? The best thing about Huawei's new SuperCharge protocol is that more affordable phones could finally enjoy the luxury of fast-charging technology.
Here's a tip: maximize your battery with an app such as Android cleaning tool. This tool optimizes your device's processes and can extend your battery life for as long as two hours.
Give us some love and rate our post!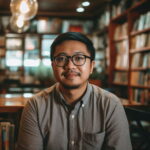 Vic is a tech enthusiast who loves to be up-to-date with the latest and greatest technology in the world. He creates content that educates and helps users with their tech-related questions. Vic manages our website to ensure that our readers have a seamless experience while browsing. He excels in troubleshooting errors and resolving Windows issues for gaming and work purposes.