Reading time:
4
Minutes
It is now easier to know where you are and where you've been, thanks to your smartphone. Today, every smartphone is equipped with a GPS chip inside, making it possible to determine the device's location down to the nearest four meters. And since we always bring our smartphone around with us, it has become straightforward to recall the places you've been through Android location history.
You might worry that someone would know your location at all times, however, rest assured that your Android location history is not logged unless you enable location tracking on your device. If you're curious to know what places you've been to, read on.
How to Enable Android Location History
Android does not keep your location history information by default. You have to enable it yourself if you want to keep track of the places you've been. When you first log into your device, you will be prompted to enable location history. If you have already enabled this during your first log in, then you can go directly to the next section.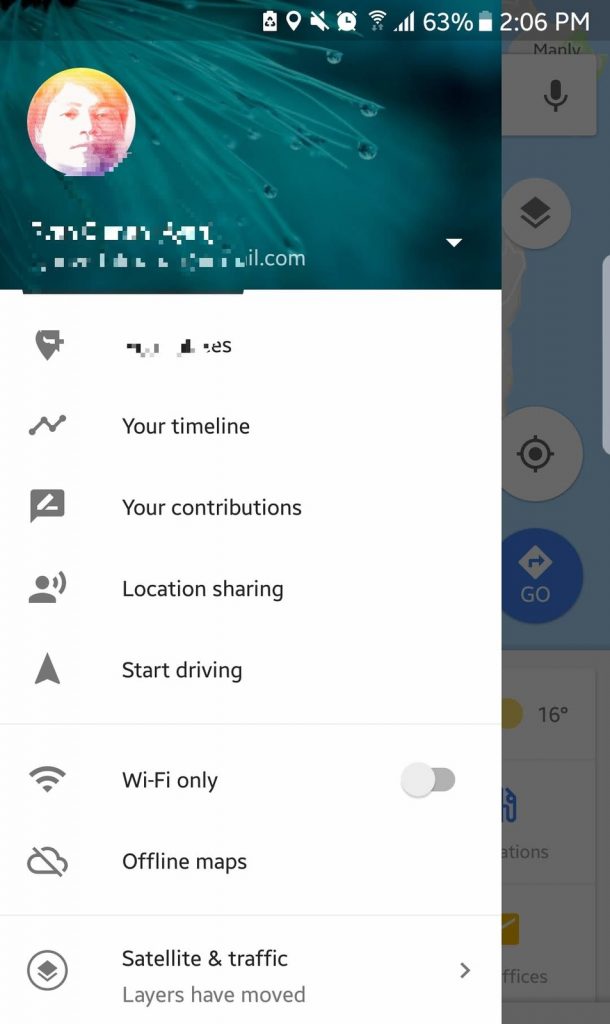 But if you haven't enabled Android location history yet and you want to start tracking the places you've been to, you can start by opening your Google app and tapping Settings under the side navigation menu. Next, select Google activity controls > Google Location History. You can enable the service by toggling the button on. Your device will now keep a detailed log of all the locations you visit. However, you don't have to worry because this information will only be available to you or to someone you've given access to your Google account.
Here's a tip: Enabling your location history means that the Google Maps app will be storing cached data of the places you've been. Get rid of all your junk files using an app like Android cleaner tool to make sure you have enough space for your location data.
How to View Location History
Once you have turned on Android Location History for quite some time and you've been to a couple of places already, you can now access your location history using the Google Maps app. All you have to do is choose Your Timeline from the side navigation bar to see your location data for the day.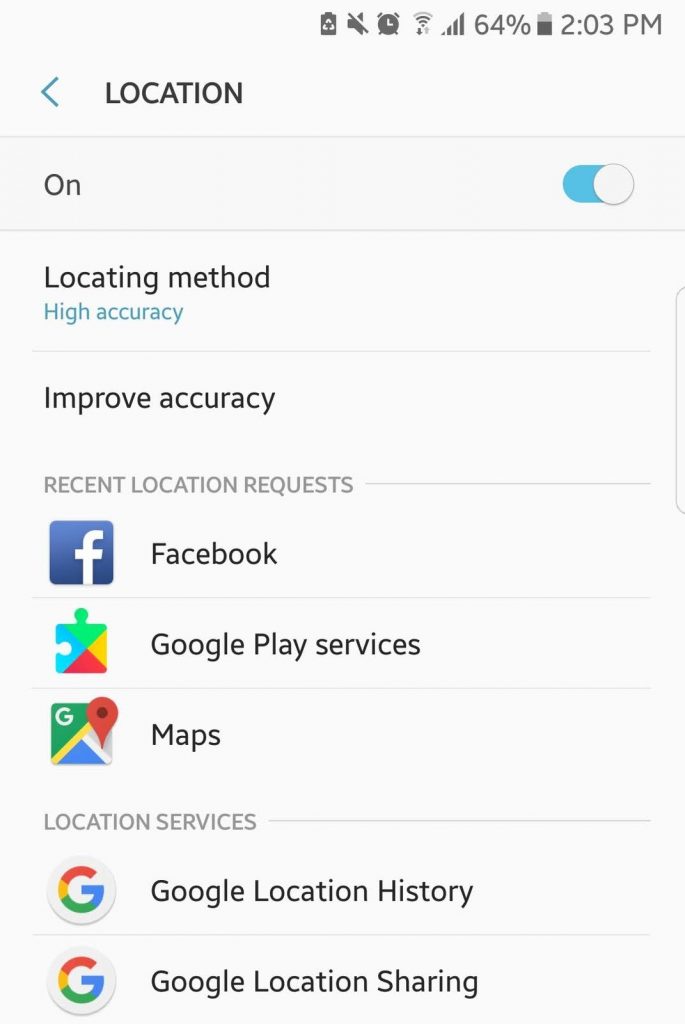 If you want to know the places you've been to on a specific date, tap the month at the top of the screen to show the calendar view, then pick a time to view. Swipe down if you want to expand the map view or swipe up to expand the list view.
If you want to view more details about the place you visited, tap the entry and choose Details. If you're going to delete the location from your history, tap Edit. If you have enabled the geotag feature on your camera app, you will see the pictures you have taken at specific locations in your history.
How to Turn Off or Delete Google Location History
Knowing where you've been to in the past few weeks, months or even years can be beneficial in certain situations. However, all of that data is stored in the cloud, so there's a possibility that other people could get their hands on it. If you're not comfortable with the idea of Google knowing where you are or you don't want your location data to be stored online, you can directly disable it in your device's settings.
Turning off your location history or entirely deleting it is easy. To remove all your location history, tap the cogwheel icon or gear at the lower right of your Timeline interface and choose to Delete all Location History. If you want to download a copy of your location data, you can also do that here before deleting your location history. Now, if you've decided to turn off your Android location history, follow these steps: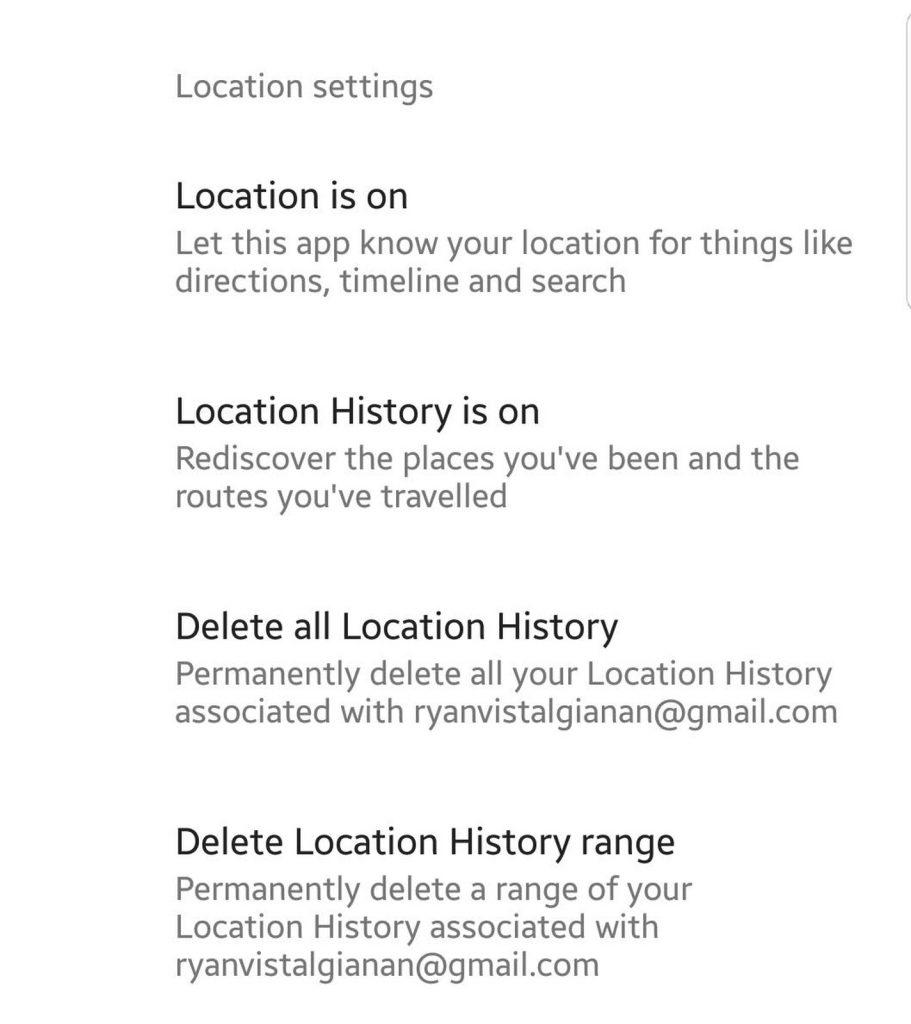 Go to your Google settings from your device's main settings menu.
Tap Location.
Choose Google Location History at the bottom.
Turn off the location history by toggling the switch off. You can turn it off for your whole Google account or just one of the listed devices.
But before you turn off the feature, remember that being able to see the places you've been to could prove to be very convenient, especially if you can't remember the name of the place that you want to visit again. Knowing your location history is also helpful in cases like you lost something important, and you need to remember where you might have left it.
Give us some love and rate our post!