Reading time:
4
Minutes
There's no doubt that smartphones and digital music are gifts to music lovers. Modern technology has indeed made music listening and reproduction more convenient. However, unlike a CD that you can always take with you and plug and play using any CD player, digital music stored on one device may not always be readily available and playable when you decide to use another device. Case in point: when you switch phones, particularly when you transfer from iPhone to Android.
If you've been an Apple device user for quite a while now, it is highly likely that most of your music files are saved and synced via iTunes, an Apple-exclusive program for media files. There's no iTunes for Android, but don't fret — there are ways on how to transfer music from iTunes to Android, which we will share with you in this article.
Method 1: Manual Music Files Transfer
The tried and the tested way to transfer files regardless of type: the good old drag-and-drop or copy-paste. It is probably the easiest way to sync iTunes to Android, since most of us know how to drag-and-drop and copy-paste. But since we're here to help make your life easier, here's a step-by-step guide:
Connect your Android device to your computer via USB.
If you're using a Mac, you'll need to install Android File Transfer app.
Locate the directory that contains your iTunes music files. On a Mac, you'll usually find it in Music > iTunes > iTunes Media. On a Windows PC, it can be found in My Music > iTunes.
Press Command + A on Mac or Ctrl + A on PC to select all of the music files. If you want to transfer just a select few, hold Command or Ctrl as you click on the ones you want to move to your Android.
Open your Android device's files or dedicated music folder in a separate window.
Back to the iTunes media folder, press Command or Ctrl as you drag the files to the Android's folder. You may also copy-paste instead of drag-and-drop. To do this, hold Command or Ctrl, right-click and choose Copy, then on the Android's folder, right-click and select Paste.
Disconnect your Android device from your computer.
Voila! Your iTunes music can now be played on your Android!
Method 2: Syncing with Google Play Music
Since we're talking Android here, it's expected that there's at least one method directly linked to Google, right?
Google Play Music is a cloud-based solution, which means that once it's set up and installed on your devices, you can access its contents across different devices as long as you're logged in using the same account.
Similar to iTunes, Google Play Music has a desktop companion app for both Mac and Windows. All you have to do is install it on your computer and link it to your iTunes library during setup. The program will then get the existing files and automatically upload any new tracks that will be added to the iTunes folder.
To use Google Play Music on your Android device, install it from the Play Store if it's not yet installed. Log in and enjoy your music! A caveat though: you'll need to be connected to the Internet to access its contents unless you pin any or all of them for offline use.
Method 3: Using doubleTwist
One of the more reliable third-party programs that let you access iTunes music on Android is doubleTwist. This program is free to download and install on any Android device and also comes with a Mac and Windows PC companion app. Once installed, it automatically scans iTunes (and Windows Media Player) library for playlists and music. Follow the steps below to get started:
Download and install the desktop app on your computer. You can get it here: https://www.doubletwist.com/desktop. You'll notice that it looks somewhat similar to iTunes.
Connect your Android device to your computer. Note that USB Mass Storage mode must be enabled.
Once your device is recognized by doubleTwist, a syncing window will open.
On the Music tab in doubleTwist, check "Sync Music", then check all the sections (Playlists, Albums, Artists, and Genres) you want to send to your device.
Click "Sync now".
The synced music will now be saved on your Android device's Music folder.
Conclusion
Transferring digital media files may require a bit work, but once you get the hang of it, it shouldn't pose a lot of problems, and you'll be able to enjoy your music in no time. To ensure a hassle-free Android music experience, we suggest that you consider installing Android cleaner app. Designed to clean your phone of junk files the app lets you have more storage for more music. It also boosts RAM, so whenever you transfer music files, you won't experience any lag.
Give us some love and rate our post!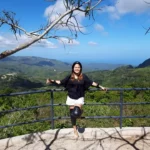 Stephanie is a wordsmith with a passion for technology. Although not a tech expert herself, Stephanie has a unique talent for transforming complex tech concepts into relatable and engaging stories. She brings her writing expertise to the tech world, sharing her insights and perspectives on the latest trends and innovations. With a love for storytelling and a knack for simplifying technical jargon, Stephanie's writing style makes tech accessible and relatable for readers of all backgrounds. When she's not writing, you can find her exploring her local coffee shops or getting lost in a good book.