For parents, tracking their children's activities is not a new thing. Parents always want to be up-to-date on what their children are up to. Phone activities are one of the major issues that parents have to deal with as regards to their children.
It's quite awkward to ask your pre-teen child for her phone so you could check what he or she is up to. Even if they leave their phones lying around, you can't access it because it has been locked. So, what if you can have a seamless and effective way of tracking your child's phone?
This is what you get with the FoneMonitor spy app. What is this app and what does it have to offer? Let's check these out!
Part 1: FoneMonitor-The Perfect Android Phone Tracker
FoneMonitor is an intuitive, effective, and fast Android monitoring app. It has been designed to combat the digital safety challenges of the contemporary world. When you need to track the phone activities of your kid, this is the best app that's highly recommended.
The app is compatible with both iOS and Android devices. However, for this post, we'll focus on using the app to track an Android device. The software works well on smartphones and tablets. Whatever Android your child uses, FoneMonitor will track it.
FoneMonitor uses one of the best-advanced technology to track both online and offline activities of a target device. It does it remotely, which means you won't need to access your child's Android phone to see its activities.
What Can FoneMonitor Track on My Kid's Phone?
Before choosing a phone spy app, you should know what it has to offer. You must get familiar with its features and what it can track on your targeted device. For the FoneMonitor app, there's so much you can explore. Let's look at some of these.
FoneMonitor lets you see who your child is talking with on the phone. You can see the contact details of the person, including the frequency of calls, call durations, and the timestamps.
Read Text Messages and iMessage
The app also allows you to read the text messages on your child's phone. You'll see the message sender, receiver, and the content of the text.
If your child deletes any text, you can retrieve it through your FoneMonitor dashboard. The app also lets you read all iMessages on the target device.
You can read the instant message chats, group chats, and private chats on your child's Android phone. These include messages from WhatsApp, Facebook, Snapchat, Instagram, Skype, Viber, Kik, Tinder, and Line, among others.
Beyond chats, you'll also be able to see all posts and shared media on the apps. You can download photos, videos, and audio files from your child's phone remotely and without them knowing.
Check Web Browsing History
You can see the websites that your child visits on their Android device. If you want to keep a tab on the internet browsing behavior of your child, FoneMonitor lets you have full access. It also allows you to view deleted websites and bookmarked sites.
FoneMonitor gives you more access than just monitoring the online activities of your child. It also lets you know their movement. The app allows you to access the location history of the target Android device, including the timestamps and addresses of the locations.
You can also see the real-time location of the device. FoneMonitor works with the built-in GPS tracking device on the target device to give you real-time data.
This is an extra feature to the GPS location tracking. The geo-fencing feature allows you to demarcate safe and unsafe geographical locations for your child. You can set up geofencing for some locations and when your child crosses those locations, you'll receive an alert.
Part 2: How to Set up FoneMonitor for your Kid's Android Phone
FoneMonitor is the best app to track a kid's Android Phone. It works in real-time with your target device. This makes it possible for you to receive data from your child's phone within minutes. You can keep tabs on your child every minute of the day without getting noticed.
To get started with tracking your kid's Android phone, you need to install the FoneMonitor app. It's important to note that you cannot track an Android device without installing an app. Any spy app that claims this is not genuine.
This is because no technology has been developed to make this possible. So, to enjoy the features of a spy app like FoneMonitor for an Android device, you first need to install an app. You don't have to worry though; it takes a few minutes to complete the whole process.
When installed, the app disappears and goes into stealth mode. It starts to transmit data discreetly from the target Android device to your FoneMonitor dashboard. It's recommended that you hide the app as soon as you complete the installation process.
When hidden, the phone owner can't find it on their device. Even if they check the app icon list, they won't find the app. FoneMonitor is safe and doesn't install malware on your target device.
Steps to Install FoneMonitor on your Kid's Android Phone
It's easy to install FoneMonitor. This is one of the reasons why the app is a favorite of parents. You don't need any hacking experience to install or use the software. Follow the simple steps below to get started.
Step 1: Sign up for a FoneMonitor account at the official website of the software. You need your valid email address to complete this process. You will be asked some basic personal questions. You have nothing to worry about. Your data is safe on the platform.
Step 2: Choose a subscription plan based on your device type. Since you're tracking an Android device, select Android and choose your preferred subscription package.
Step 3: You will receive the setup process in your email inbox. The setup wizard will come with the app link that should be installed on your child's device. You can sneak out the phone for just a few minutes to complete this process.
Step 4: Log in to your FoneMonitor account and navigate to the dashboard in the control panel. From here, you can explore the different features of the app. You can check each menu to see all that the app offers.
Why Choose FoneMonitor App
100% Safe App: FoneMonitor is safe. The app doesn't store users' information on its server. This means you have nothing to worry about. Your data can't be accessed by any other person.
Web-Based Spy App: FoneMonitor doesn't require that you install any app on your device. It is web-based and can be accessed through any web browser on any device.
No Root Required: With FoneMonitor, you don't have to root your target device. This is the most advanced feature of a spy app. Many spy apps don't have this feature and you have to root your target Android to use them.
100% Stealth Mode: FoneMonitor works in the background of your target device. It can't be detected. It doesn't affect the smooth functioning of the device or take up memory space. It uses a minimal battery life and doesn't make the phone's battery hot.
Conclusion
FoneMonitor is the perfect choice of app to track your kid's Android phone within minutes. Thanks to its real-time data transmission, you can have access to every activity on your child's phone in real-time.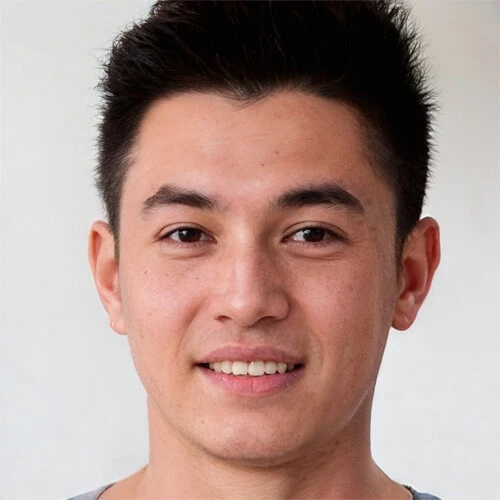 Vic is a search engine optimization expert, helping to optimize websites to make them more user-friendly. He's been in the industry for more than 10 years, and his work speaks a lot about his experience and expertise in the IT and digital marketing fields. 
Vic is the one in charge of keeping our website running smoothly and efficiently, to make sure that our readers have a wonderful experience while visiting the website. He's good at troubleshooting errors and fixing Windows issues that come up either when playing games or working on the computer. 
Vic is a certified gadget freak who feels the need to surround himself with cutting-edge technology. And this passion has helped him a lot in creating content that informs and guides users on using and troubleshooting the latest technology. He is an avid researcher who is always hungry for the latest news and updates on the most cutting-edge technology.