Reading time:
5
Minutes
Here's a question not everyone will be comfortable answering: how much of your life rests on your mobile device? Our smartphones have undoubtedly made our lives easier in many ways, making them very useful and vital. We do a lot of things on our phones other than making calls and sending messages, from ordering food for delivery and buying clothes to paying bills and transferring money online.
For these devices to perform all of those mentioned above and more, we need to supply them with information that can be personal and sensitive. If we're not careful enough, that information can fall into the wrong hands.
In this article, we'll give you tips on how to protect your Android phone from hackers. And when we say hackers, we mean both online hackers and street pickpockets who may try breaking their way into your device and the secrets it holds.
Lock Your Phone
A primary Android security feature that a lot of users ignore is the Screen Lock. It is a no-brainer, but a lot are leaving their phones vulnerable to information theft by not activating any screen lock option, which is quite a mystery since Android devices typically have more than one choice for screen locks. It's a bit unbelievable for one to be unable to choose any that will suit their taste.
If you're guilty about this, you probably think that setting a PIN code or pattern is a waste of time since you are careful enough to never to be a victim of pickpocketing. But you see, it's not only pickpockets you should worry about — what if you were in a hurry and you left your phone somewhere without noticing? What if it slides off your pocket? What if you left your phone on your office table and a naughty colleague tries checking your phone?
We cannot stress the importance of setting up lock screen enough, so let's proceed to the steps on how to activate it:
On your phone, go to Settings > Lock Screen and security.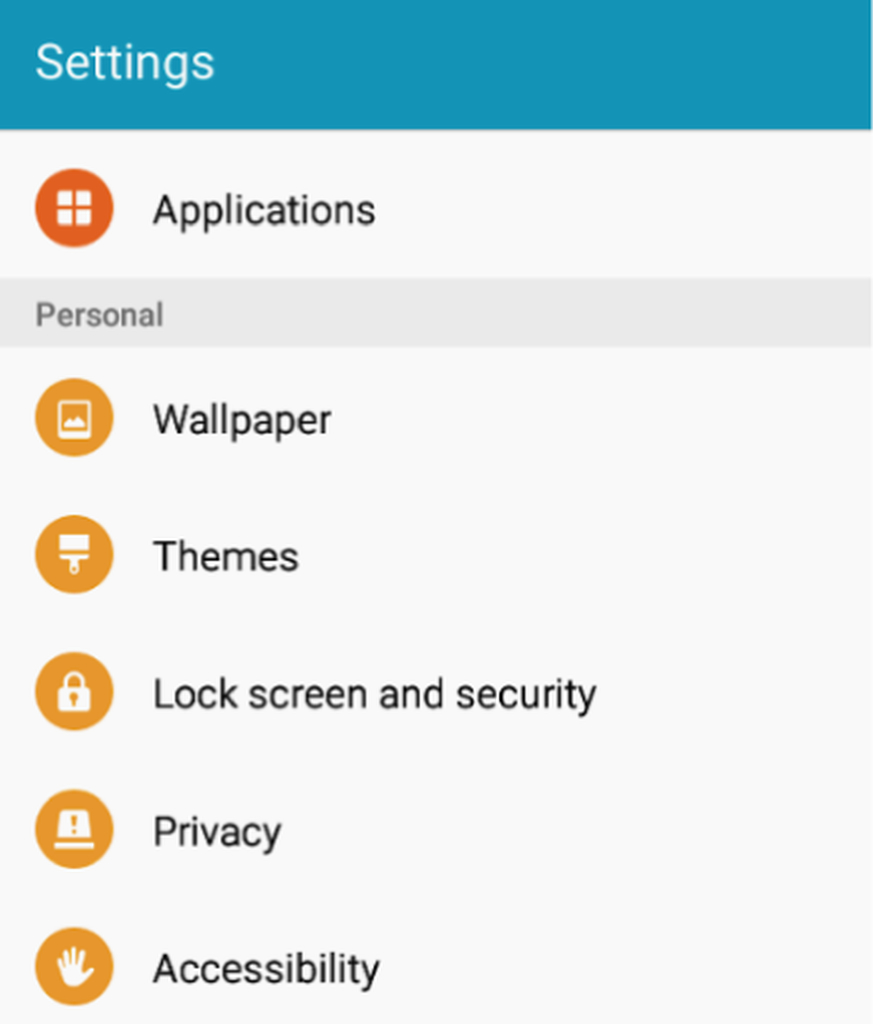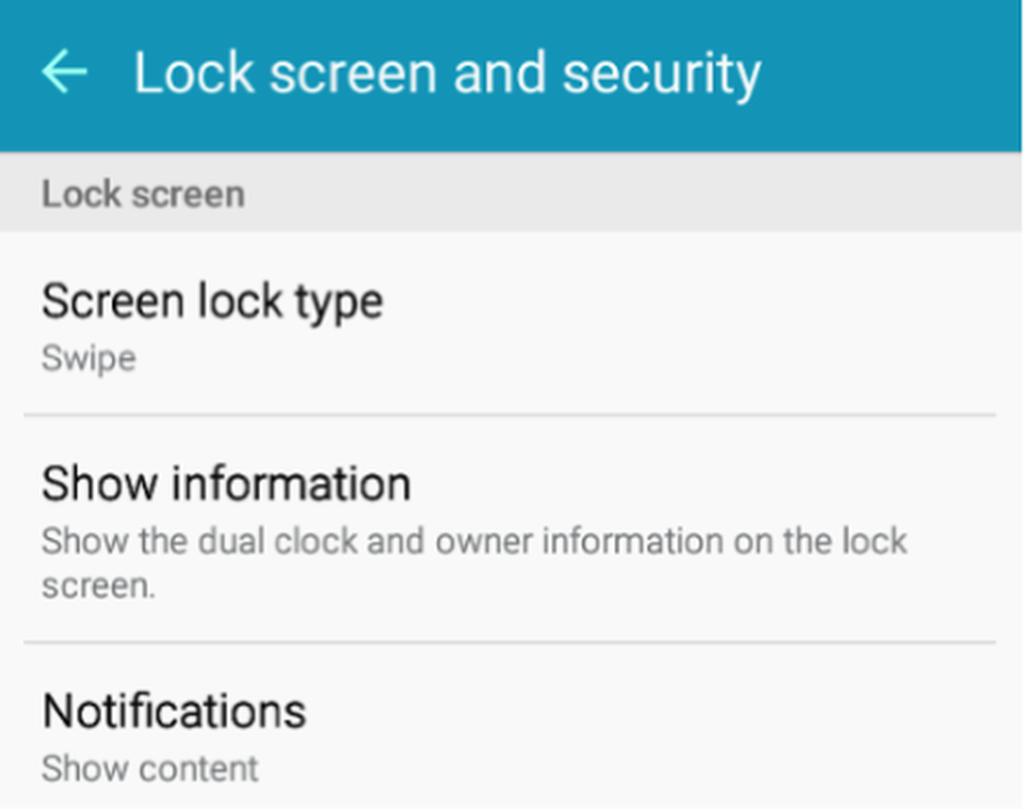 Choose your preferred screen lock type. Typically, you can choose between Swipe, Pattern, PIN, or Password. For more modern and higher-end Android phones, there are Fingerprint Lock that uses the fingerprint scanners, Iris Scanner, and Facial Recognition. The lowest form of security (aside from None), is the Swipe, so stay away from that.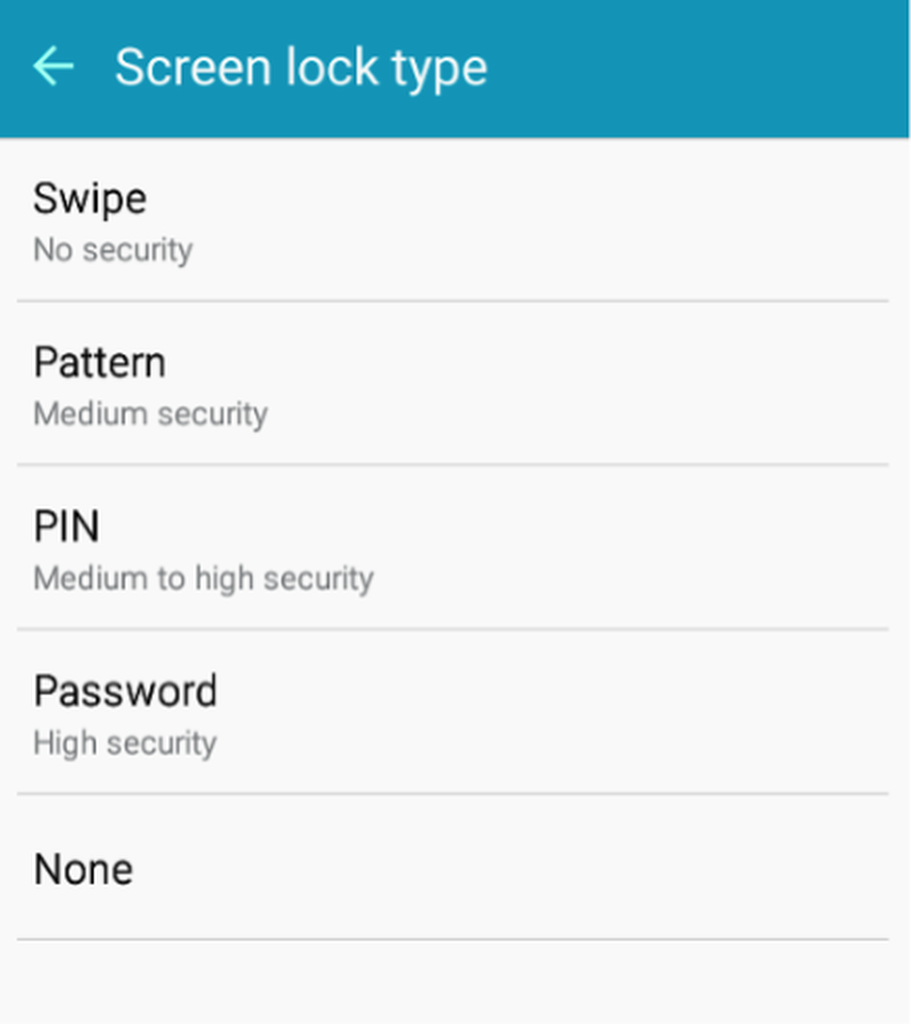 Follow on-screen instructions to complete setup.
Keep Installation From Unknown Sources Disabled Unless Needed
The best way to acquire apps to use on your Android device is to download and install them from the Google Play Store. After all, a legit developer won't have any problem getting recognized by Google to be allowed to publish their apps on the Play Store.
However, there will be times when you'll have to look beyond the Play Store to get some apps that are still innocent. For instance, you might not like the latest version of Messenger, but since only the most recent and updated version is on Google Play Store, you'll have to download an APK file of an older version. To be able to install it, you need to allow installation from unknown sources — at least just until you've successfully installed the app you need.
Installing apps from unknown sources isn't always bad. If it were, Google wouldn't give you the option do so right off the bat. The problem comes in when you leave it enabled, and you happened to visit a malicious website that tries to install adware or malware on your device.
You can turn this setting on or off by going to Settings > Lock screen and security > Unknown sources.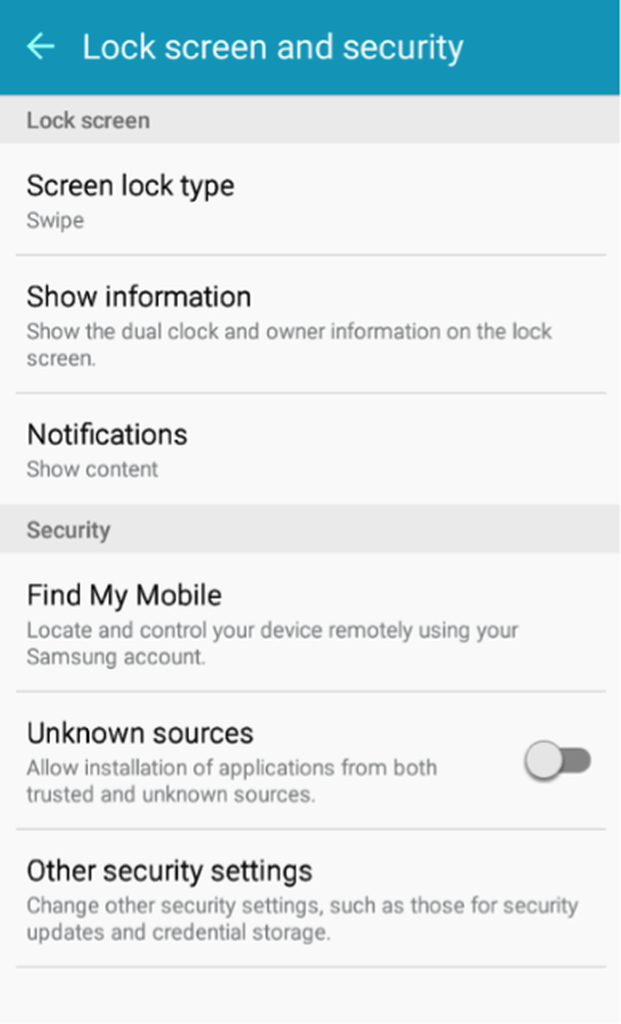 When you tap "Unknown sources", you'll be reminded once again about the risks of turning on this feature. Remember to tap "OK" if and only if you really need to install a safe non-Play Store app.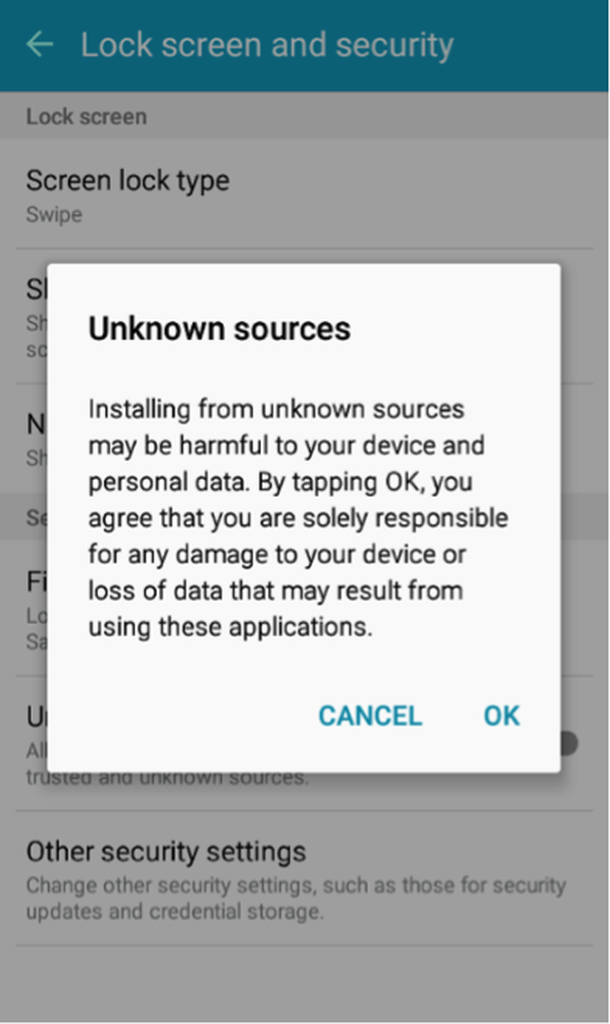 Once you're done installing the app, go back and turn the feature off again.
Keep Your Android Phone Updated
Unscrupulous perpetrators continuously develop, clever ways to penetrate mobile and computing devices, knowing that they are full of information they can use for different malicious purposes. It is why Google also continuously releases updates to counter new vulnerabilities.
You can set your Android device to automatically check for updates and download them when you're connected to a stable Wi-Fi network. Go to Settings > About device > Software update, then toggle the switches beside "Auto update" and "Wi-Fi only" on.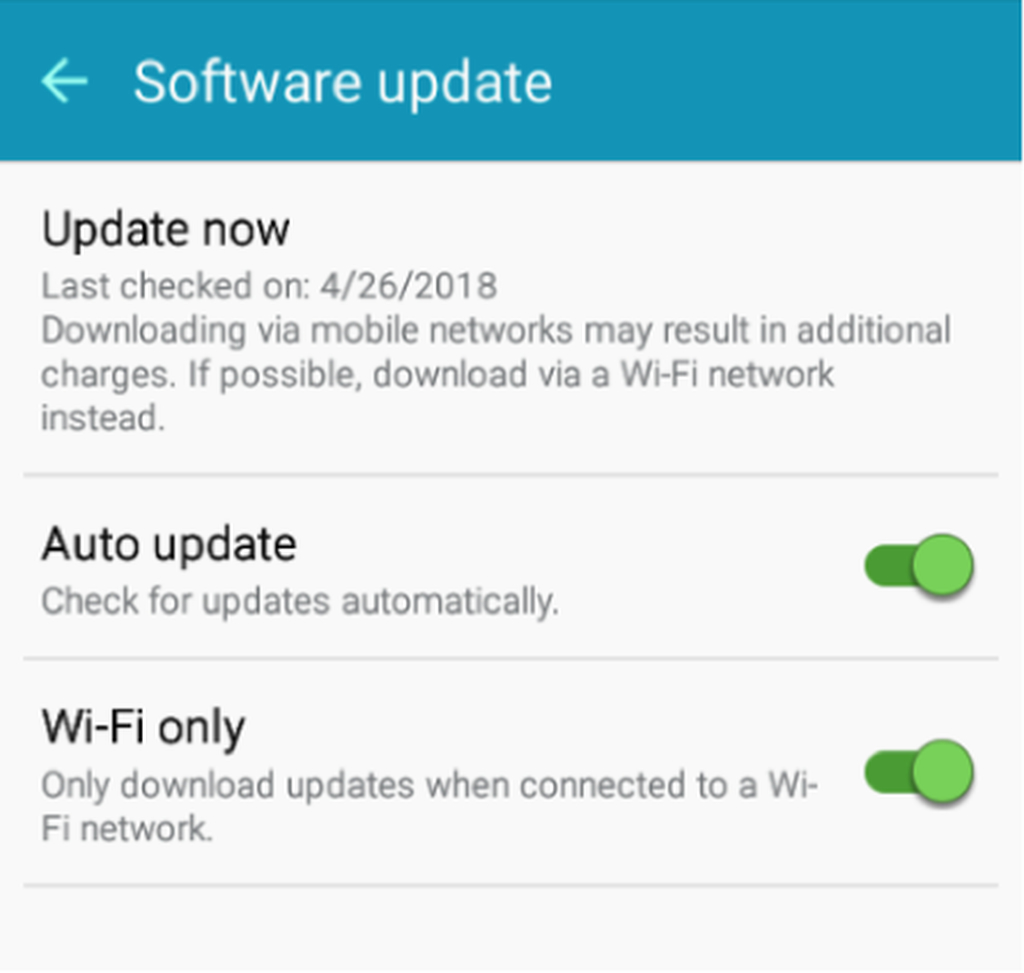 If you choose to leave Auto update turned off, you can still manually check for and install updates. To do that, tap "Update now." Your device will then check for updates: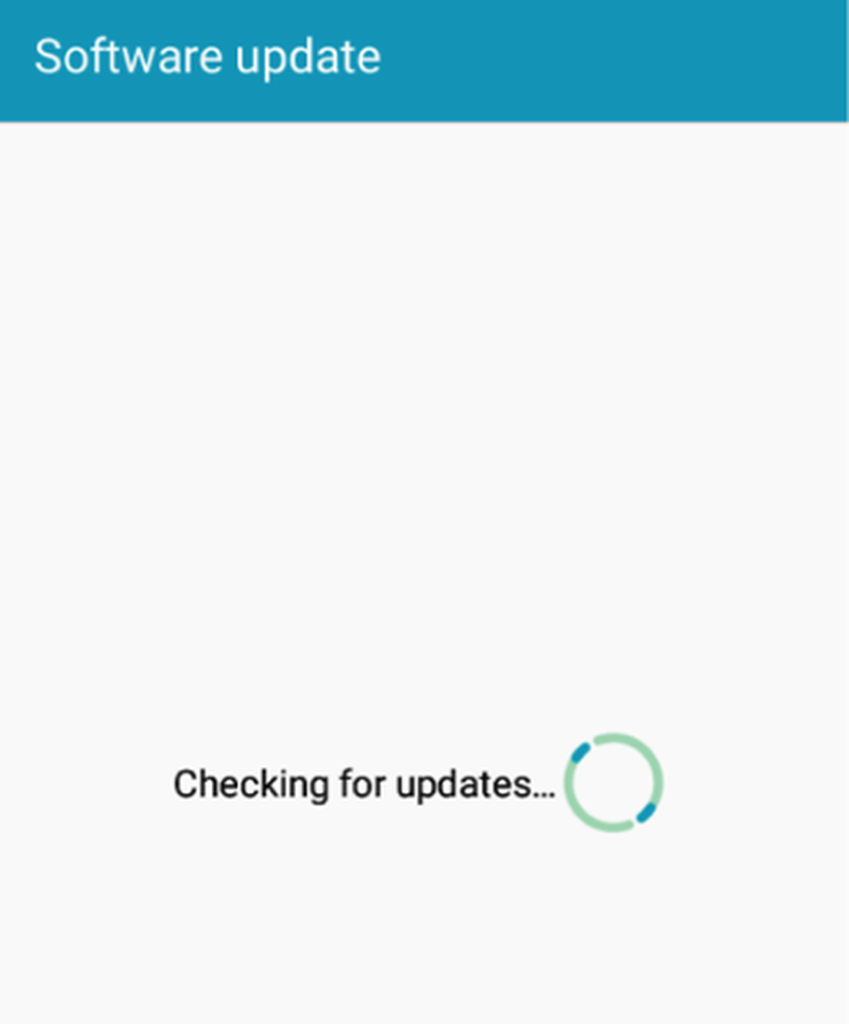 If an update is available, your permission is required to download and install it. Otherwise, you will be told that your device is updated: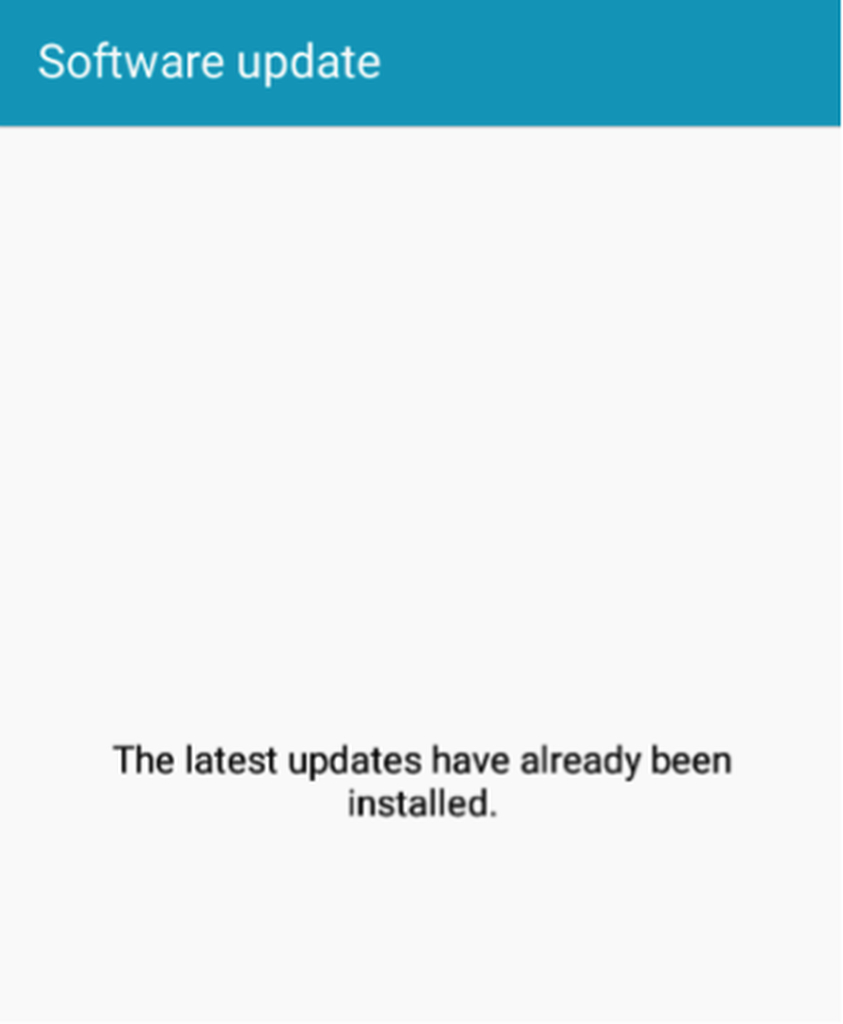 Install Mobile Security Apps for Android
For extra security, it's recommended that you use mobile security apps. These are designed to scan for malicious items and block suspicious apps and activities. Some of the most popular and trusted ones include the following:
ExpressVPN – A trusted virtual private network (VPN) app known for its super fast and extremely safe service and network.
AVAST Mobile Security – A popular antivirus that also comes with call blocker, Anti-theft support, and firewall.
Android cleaner tool – An Android cleaner app designed to clean your device of junk files, some of which may have come from malicious third-party apps and sources.
Avira – An antivirus that also allows external SD memory card scans and offers other device admin features.
We hope that these tips help you gain the peace of mind that comes from knowing that your Android device is better protected against hackers. Do you have other Android security tips? Share them with us in the comments section below!
Give us some love and rate our post!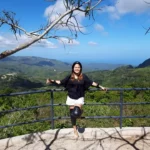 Stephanie is a wordsmith with a passion for technology. Although not a tech expert herself, Stephanie has a unique talent for transforming complex tech concepts into relatable and engaging stories. She brings her writing expertise to the tech world, sharing her insights and perspectives on the latest trends and innovations. With a love for storytelling and a knack for simplifying technical jargon, Stephanie's writing style makes tech accessible and relatable for readers of all backgrounds. When she's not writing, you can find her exploring her local coffee shops or getting lost in a good book.