Resetting your Android or iPhone device is a must if you are planning to sell it or give it away. This should delete all personal and sensitive data stored on your smartphone. Otherwise, other people could get access to your financial information, social media profiles, and personal photos, which can be used to steal your identity.
Resetting to factory settings is also a common troubleshooting step when the device is misbehaving. If your phone keeps on freezing or crashing or won't stay on, resetting is usually the last resort to fix these problems.
Take note, though, that a factory reset deletes all data, settings, and everything else from your mobile phone, reverting it back to the same condition as when you bought it. So before you decide to reset your iPhone or Android device, make sure you back it up first to avoid data loss.
This article will show you how to reset an iPhone or Android device and the steps you need to take before and after resetting.
How to Reset an iPhone Device
Resetting your iPhone is more than just pressing the Reset button. You need to perform extra steps before you factory reset your device. This is not only to make the process quicker but to avoid data loss as well.
The first step in resetting any iOS device is to create a backup of all important data. You might want to keep your old photos, contacts, or notes on your iPhone. You have two options of backing up your device: by using iCloud or iTunes.
To back up your iPhone using iCloud, follow the steps below:
Open the Settings app, then choose iCloud.
Scroll down and tap on iCloud Backup to enable the feature.
To check when the last backup was made, look under the Back Up Now option for the date and time.
To create a new backup, tap the Back Up Now button and follow the onscreen instructions.
To back up your iPhone using iTunes, do the following:
Plug your iPhone into your computer using a cable.
Launch iTunes and tap the device icon (iPhone or iPad) at the top left of the iTunes window.
The data on your device will be automatically synced to your Desktop iTunes account.
Once you have backed up the important data on your iPhone, you can then proceed to the reset process. This process will completely wipe your mobile device, which is why it is important to create a backup beforehand.
To reset your iPhone:
Tap on Settings, then navigate to General > Reset.
Choose Erase All Content and Settings.
You will need to type in your passcode to proceed.
Tap on Erase iPhone when the warning box appears.
Enter your Apple ID password to start the reset process.
Another way to reset your iPhone is by clicking the Restore iPhone button in iTunes. This process might take some time, depending on how much information you have on your device. Your iPhone will turn off, and you'll see a progress bar on the screen while your data is being wiped out.
After the iPhone has been reset, you'll see the initial setup screen that you saw when you first used your iPhone. Your device should be good as new and ready for a new setup.
How to Reset an Android Device
Just like iOS devices, Android devices are also prone to errors and glitches. Some glitches and minor performance issues can be resolved by doing a soft reset of the Android device. Just hold down the power button for 30 seconds, and the device will restart itself. A soft reset will give your device a fresh start, with all your photos, apps, files, and settings intact.
However, some problems can be difficult to fix, needing a more extreme measure: a factory reset. This usually fixes stubborn Android issues, but it will wipe out all your data in the process.
A factory reset will restore your Android device to its original manufacturer settings, so make sure to back up all important data first before proceeding. Before backing up your data, use Android cleaning tool to clean up your device so that you don't have to copy any unnecessary files.
To back up your Android device using Google, do the following:
Tap on Settings, then go to Personal > Backup and reset.
Tick off both Backup my data and Automatic restore.
Go back to Settings > Personal > Accounts & Sync and choose your Google account.
Tick off all the options to make sure that all data are synced to your Google account.
The steps may differ slightly between Android devices, but the process is generally the same. A factory reset is also known as hard reset or formatting.
Another way to back up your device is to do it manually. Connect your Android device to the computer using a USB cable and copy all the files you want to back up. For all your pictures and videos, navigate to the DCIM folder.
Once you have a backup of your Android device, you can start the factory reset by taking the steps below:
Tap Settings from your home screen.
Scroll down to the bottom of the window and tap on System.
Tap Reset options.
Choose Erase all data (factory reset).
Scroll down and hit the Reset phone
Type in your device PIN, then tap Continue.
Tap Erase everything to delete all your data.
Your device will reboot, and you'll be presented with the initial setup screen once again. This means that the factory reset process has been successfully completed.
If your device can't boot up due to some issues, you can reset the phone via Recovery Mode. To do this:
Turn off the device if it is on.
Hold down both the Power and Volume Down keys.
Highlight Recovery Mode by using the Volume buttons to scroll.
Press the Power button to confirm your selection.
When you see the No command message on the screen, press and hold both the Power and Volume Up buttons to load the recovery mode.
Highlight the Wipe data/factory reset option, then press the Power button to confirm.
Select Yes to confirm the reset.
Wait until you see the original recovery mode menu, which means that the reset process has been completed.
Choose Reboot system now, then press Power.
Once you turn on your device, you should be greeted by the initial setup screen. If you're not planning on selling or giving away your Android device, you can restore your phone's data from the backup you created earlier.
Final Notes
Resetting an Android or iPhone device is an uncomplicated process. You have to keep in mind, however, that this process will delete all your data, apps, settings, and files permanently, so you need to prepare a backup beforehand.
After resetting, your device will be as good as new and ready for its new owner. But if you intend to keep using the device after erasing all its content, all you need to do is restore the data from the backup you created.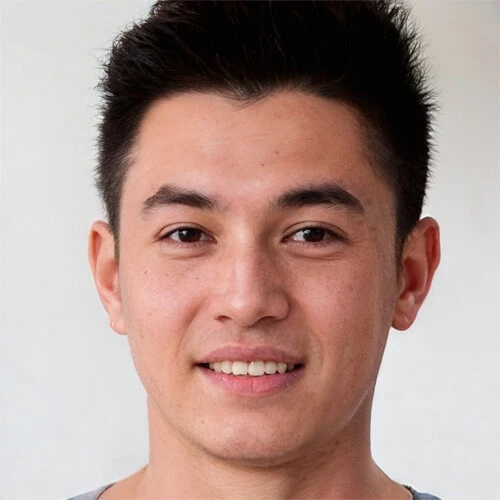 Vic is a tech enthusiast who loves to be up-to-date with the latest and greatest technology in the world. He creates content that educates and helps users with their tech-related questions. Vic manages our website to ensure that our readers have a seamless experience while browsing. He excels in troubleshooting errors and resolving Windows issues for gaming and work purposes.