Reading time:
5
Minutes
A long time ago, backing up an Android device was an utterly headache-inducing undertaking. Back then, wired computer connections were needed, and risky computer applications had to be installed to be able to back up and restore Android phones.
In the recent years, significant changes were made. Nowadays, backing up an Android device requires little to no effort at all. Believe it or not, the process can be done automatically and seamlessly without involving any physical setup or involvement on your part. By just signing into your device and your Google account, backing up and restoring your data can be done in an instant.
Basic Android Device Settings
Do you still remember the time when you first used your Android device? You probably were asked to log into your Google account. Well, it was done for a reason. The account you used is your passport to the majority of your backed-up data. Once you're logged on, you can easily control and change the settings of the data you want to back up. Here's what you should do:
Go to System Settings > Backup & Reset > Backup. An active toggle beside Back up to Google Drive should then show up in the top portion of your screen. Below that, the Google account associated with your system backup should also appear.
In the future, if you plan to sign into other Android devices, just use the same Google account so you can access your data anytime, anywhere.
If you wish to change the Google account associated with your Android device, just tap the line where you see the Google account currently used. Then, select which account you wish to take over.
While the settings may differ slightly between Android devices, the process is the same. Here is an example if you are using a Samsung device:
Back Up with Google
Backing up data with Google is easy as pie. In fact, in the recent years, it has become far more manageable. Unfortunately, there is no one-stop backup method for all sorts of data through Google yet. You might need to back up according to data type.
Photos and Videos
Have you ever used Google Photos? If not, then you should start using it now. This service by Google automatically backs up the pictures and videos you upload to the cloud. That way, you need not perform manual backup steps for your multimedia again. If you don't have the app on your Android device, download it from Play Store. Once you have it, be sure Photos is set to back up your media files automatically. Here's how:
Launch the Google Photos
Go to Menu > Settings.
Select Backup & Sync.
Toggle the switch. Be sure it is on.
Aside from backing up photos, Google Photos can also be used for file upload. And the best thing about it is it's free. However, there is a restriction. Only photos and videos that do not exceed the 1080p upload quality are allowed. If you wish to keep the original quality of your videos or pictures, you might have to use a file storage app like Google Drive. In case you wanted to check the upload quality of a media you want to back up, here's how:
Launch the Google Photos
Open Menu > Settings.
Select Backup & Sync > Upload Size.
Choose what option you prefer.
Files
In the event that you are not able to back up your photos and videos because of their file size, you have the option to use Google Drive. Because this file storage app allows you to store images, videos, and other sorts of files in the cloud, you can access them from any connected device.
To upload files on Google Drive, follow these steps:
Download and install the Google Drive app from the Play Store, if you don't have it.
Open the app and tap the Plus (+)
Press the Upload
Select the file(s) you want to back up. Click
Wait until uploading is complete. That's it!
Apps
Interestingly, all the apps you download and install from the Play Store sync with the servers of Google. That means whenever you sign into a new Android device, you can completely restore the set of applications you have on your previous device.
You can also use the Android Backup Service to back up and restore Android phone apps. It allows you to back up the apps you are currently using, as well as their respective settings to make it easier for you to restore them on your new device. To activate the service, follow the steps below:
Go to your Android device's
Select Backup & Reset.
Tap Backup Account.
Select your Google account. If not, add it.
Other Android Backup and Restore Options
Google apps and services are helpful, but if you are looking to try different comprehensive and reliable backup and restore solutions for your Android device, you can use third-party applications.
Easy Backup & Restore App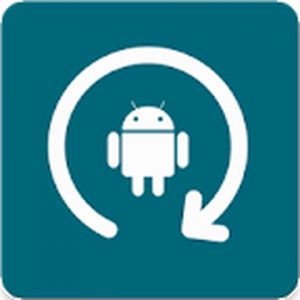 Nowadays, you will see a plethora of apps that are used for backing up your data. Easy Backup & Restore is one of the most user-friendly and the easiest to use. Take note though; this app is best for unrooted devices.
As the name suggests, Easy Backup & Restore aims to make backing up and restoring data easy and simple. It backs up apps and other stuff such as calendars, user dictionaries, and MMS directly to the Android device, Google Drive, Dropbox, and also on OneDrive.
To start using this app, here are the steps to follow:
Download and install the Easy Backup & Restore
You will be asked if you want to create a backup, choose
Select the files you want to back up.
Choose the location where you would like your backup to saved.
Name the backup file.
Wait for it to finish backing up your data.
Press
Titanium Backup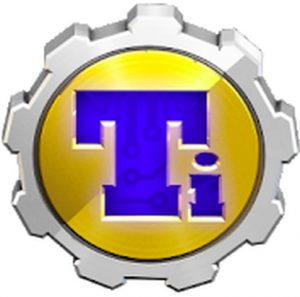 You don't necessarily have to root your device to back up its data. But if you do so, you can back up a lot of stuff, including Wi-Fi passwords, app settings, and also system data.
One of the most popular apps used for backing up a rooted device is Titanium Backup. Although it appears to be a bit outdated, its features and functions are still unmatched. Here's how to use this app:
Download and install the Titanium Backup app from Play Store.
Launch the app.
Go to Menu > Batch Actions.
Select the files you like to backup. If it is your first time backing up your Android device, you might need only to select Backup All User Apps and Backup All System Data.
Choose a location where you want to save the backup files.
Wait for the app to complete the backup process.
You're done!
Summary
Whether there is a need to have a complete backup of your Android device or you want to be sure you don't lose your files, backing up your Android device should not be a hard thing to do. As long as you took note of everything we shared above, then you should be able to get by the entire backing up process.
But of course, you can prevent the need for a backup by merely protecting your Android device. Install Android cleaner tool to ensure your Android device is protected against threats and performs best at all times.
Now, if you have other ways on how to back up your Android device, let the world know by sharing them in the comments section.
Give us some love and rate our post!