Reading time:
7
Minutes
For most of us, our lives revolve around our Android devices. We use it to do almost everything. We chat, connect with people, share posts, and get some work done on them. Given that most of what we do are related to the text, it only pays to know how to use a clipboard manager. Let's review how to manage clipboard on Android and learn new ways to improve this feature.
Basic Copy and Paste on Android

If you've been using an Android device for quite a time already, the copy and paste function might be very simple to you. However, if you've just started using Android and you are not familiar with what it has to offer, don't worry. We'll teach you what we know, starting with how to use the copy and paste function.
Long-press the text you like to copy to highlight them.
If there are words that are highlighted that have not been included, adjust the handle of the highlighted section. To copy all the text, tap Select All.
Take note that in some apps, the handles for adjustment won't appear. If you long-press on a tweet, the whole tweet will be copied. That is also the case in Google Maps.
Lastly, navigate to where you like to paste the highlighted text. Long-press there and tap Paste.
What You Should Know About Copy and Paste on Android
Congratulations! At this point, you already know how to copy and paste on your Android device. Now, we'll teach you a few things you should know about such functions. Read on below:
Anything that you copied will likely disappear when you switch off or reboot your phone. So, you need to paste the copied text right away before your device completely forgets about it.
The Android clipboard can only hold text one at a time. So, if you copy an item and then copy another set of text before you pasted the first one, the first copied text will be erased.
There are two ways to copy a link. In the first method, you have to tap the link to open it in another tab, long-press on the URL bar, and copy the URL. In the second method, which is faster, you have to long-press the original link in the article and then tap Copy Link Address.
The Clipboard Manager: Where is It?
You might be wondering where all the text you've copied or cut is stored. Well, there is no definite way to view or access the clipboard manager. You can only see what's on your clipboard manager by long-pressing a specific text field and then tapping Paste.
Then again, on some Android devices, a Clipboard bubble will appear whenever you long-press on a text field. Just tap the bubble to see the items you have copied. That's pretty much it.
Clear Clipboard History
As mentioned, Android only stores the last item you have copied. That means, to clear your clipboard, you need to copy another text. For some Android devices, you will notice a Delete All button will appear whenever you open the clipboard history. Press the button to confirm deletion of the clipboard history.
8 of the Best Clipboard Manager Apps for Android
If you notice, the copy and paste functions on Android are quite limited. But that does not suggest you settle for it. There are many third-party clipboard managers for Android you might want to consider using. We listed a few below:
1. Clip Stack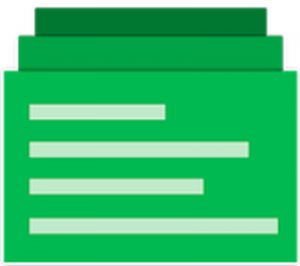 An open source clipboard manager for Android, Clip Stack can store and remember the text you have copied or cut even after you rebooted your device. You can also merge two clippings and share them with other users. To access the clips, slide down the notification center. From there, you can quickly switch five of the most recent texts you copied or cut.
2. Clipper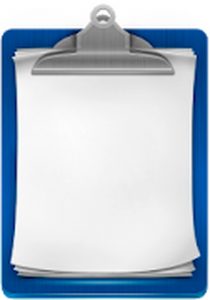 With more than 22,000 downloads, Clipper is one of the most downloaded clipboard manager apps to date. It has a free version that allows you to save up to 20 clips as you copy, but it comes with ads at the bottom. If you hate ads, you can download the premium version that doesn't serve ads and offers unlimited storage for clippings.
Paid or not, this app is very stable. It is one of the reasons why many Android users are downloading it.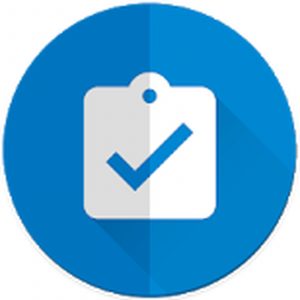 Despite its generic name, Clipboard Manager is one unique app that makes copying and storing text and clips to another level. Other than the obvious feature that allows you to save anything you copied, this app also lets you create unlimited categories for storing clips. It also enables you to merge notes and sort them by size or date. Another exciting feature of Clipboard Manager is that you can translate any text into another language or look them up on Google Search. Since it is free, it's no surprise why it has become one of the most popular clipboard managers for Android.
4. Free Multi Clipboard Manager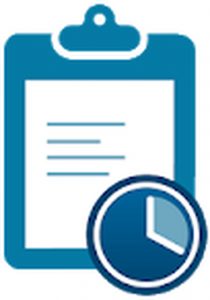 A versatile clipboard manager, Free Multi Clipboard Manager, offers a plethora of handy features, including multiple-device syncs, organizing and managing clips, and detecting OTP messages. Amongst all features, the primary selling point of this app is the cloud backup and the multi-device sync, which allows you to copy and paste text from one device to another.
5. Easy Copy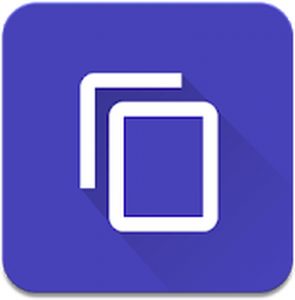 As the name of this app suggests, Easy Copy makes copying an easy task for you whenever you try to copy something. A pop-up tray will appear, allowing you to perform a particular function with ease. Apart from that, it also offers advanced features, such as SMS, maps, call, calendar, and translation. Before you can fully take advantage of the features of Easy Copy, you need to grant it the necessary permissions. Launch the app, head over to Settings > Advanced > Accessibility > Easy Copy. Toggle the switch to Yes. You're now set.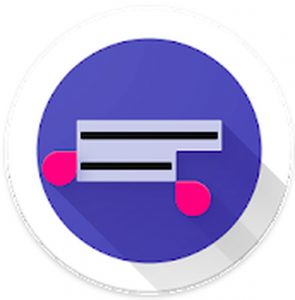 Universal Copy is an app capable of copying and storing text from almost anywhere to the clip manager. You can copy text from apps like Facebook. You can also copy anything from your home screen. It works everywhere. Although this app can be downloaded for free, it doesn't feature ads. It's an excellent option for people who don't need other features, such as maps and translation.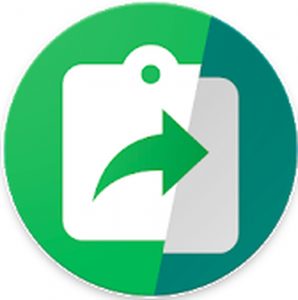 Another free-to-use app, Clipboard Actions is a powerful Android app that has features you can access directly inside the notification center. You can share videos and images, call a specific contact, copy clips, and even convert currencies. You can also create QR codes, which you can share with your peers. If it is your first time using the app, a user guide will greet you, explaining everything you can do with the app.
8. Copy Bubble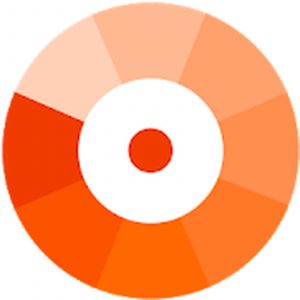 Unlike other clipboard manager apps on this list, Copy Bubble is somehow fancier. Nonetheless, its functionalities are more or less the same. This app displays a bubble that always floats above everything on your screen. Whenever you copy something, the bubble will keep count. If you tap the bubble, it will display a chat head-like floating window, where you can select a single or multiple clippings. If you find the floating bubble a bit annoying, you can disable it from the notification drawer.
Conclusion
It is true that there are so many clipboard managers for Android. While some of them have been a massive hit among users, others just flopped and missed. Well, it's how the world goes. Fortunately, the apps we listed above are created to better and enhance clipboard managers for Android. Though they have their pros and cons, we hope you find the perfect clipboard manager that meets your needs. But if you don't need a more elaborate clipboard manager, your Android's built-in feature should be enough. In case a clipboard manager app you installed ends up crashing or lagging whenever you use it, the best advice we can give is to clear its cache. Apps like Android cleaner tool can take care of app caches to ensure your device performs best all the time.
Give us some love and rate our post!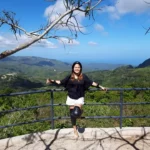 Stephanie is a wordsmith with a passion for technology. Although not a tech expert herself, Stephanie has a unique talent for transforming complex tech concepts into relatable and engaging stories. She brings her writing expertise to the tech world, sharing her insights and perspectives on the latest trends and innovations. With a love for storytelling and a knack for simplifying technical jargon, Stephanie's writing style makes tech accessible and relatable for readers of all backgrounds. When she's not writing, you can find her exploring her local coffee shops or getting lost in a good book.