Reading time:
3
Minutes
With each new year, there's an array of emerging trends related to technologies that are pushing the boundaries regarding what's possible in the realm of mobile app development. If you want to stay abreast of these trends, you must look at what to expect this year. Keep reading to learn what the top trends are for mobile app development in 2020.
The Further Integration of Artificial Intelligence
There's no doubt, the use of artificial intelligence – AI – in mobile devices isn't new. In fact, the technology that has been growing and developing for a number of years, offering access to automated assistants that can handle an array of tasks and that can interact with real people. Examples of this technology include Siri and Alexa. What's new is the improvements that are being made regarding learned behaviors, which offer more personalized and accurate experiences.
For example, Google launched Google Duplex, which was an innovative AI project that lets users ask their device's Google Assistant to make a reservation through a phone call, where the assistant simulated a human voice and allow users to have fluent conversations with the person who is on the other end of the line.
Essentially, the same thing is going on with chatbots. This allow s a business to automate the most common interactions, which save humans time and reduce costs. By the end of 2020, it's estimated that 85 percent of customer interactions will be handled without any human interactions. Even Facebook has made the announcement that more than 300,000 bots were being used by enterprises through Messenger, and even Whatsapp now has API enabled chatbots.
AMP and PWA
Progressive Web Applications (PWA) and Accelerated Mobile Pages (AMP) help make a website fast, user-friendly , and perform well in virtually any device, especially on mobile devices. In fact, this is one of the primary goals of developers. People are going to leave a site that takes too long to load, and the same thing is going to occur with applications. While using log file analyzer online will help find some of the issues, AMP and PWA will bring in new ways to tackle old issues in 2020.
AMP is a type of open-source library that offers an effective way for you to boost the performance of your web page, while improving how quickly it loads. It was introduced several years ago, but gained popularity due to how effective it was.
PWA s are actual web apps that behave like mobile native apps to create fast, reliable, and engaging experiences for users. This technology is much more affordable when it comes to development costs compared to using traditional native applications.
The Internet of Things
Today, every household appliance and gadget are being built to provide internet access. Not only is this connectivity necessary to check the latest sports score in the microwave screen while you are warming up your leftovers, it's also essential for connecting with the remainder of your house and other electronic devices to become a unified system that's able to be managed all through your smartphone.
All jokes aside, the idea of the "smart home" is one that's really beginning to take off and is considered a game-changing topic in the realm of mobile development.
The main reason for this is because there's no easier or better way to control the behavior of your house than to use your phone. The idea of the smart house is still evolving and it's expected that the IoT net worth is going to exceed the $1 trillion mark by the year 2022.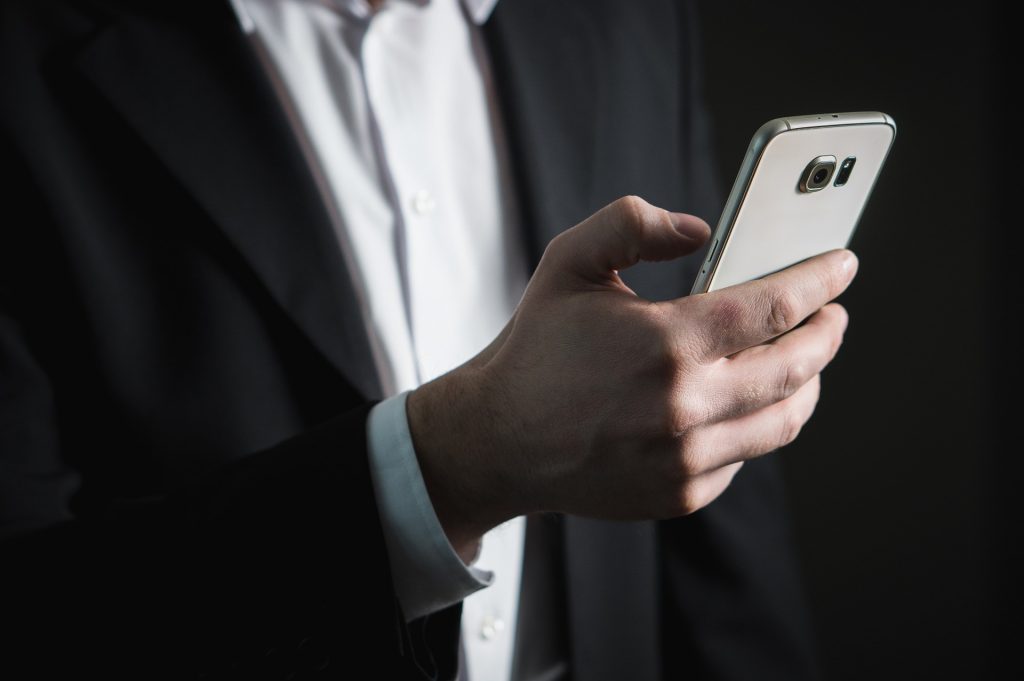 Foldable Displays
Foldable phones are no longer on the horizon – they are here. This isn't the same concept as the flip-phone of the past. With these, you have a phone and table t, all-in-one , with a sleek, foldable design that will optimize your user experience and, let's face it, is pretty cool.
As you can see, when it comes to app development, there are a lot of changes coming. Regardless of what type of business or industry you are in, you need to take note of the changes to ensure you can remain competitive. In the long run, this will help ensure your business is successful and that your apps provide the user experience your customers demand.
Give us some love and rate our post!