Reading time:
4
Minutes
If you've ever owned an Android smartphone or tablet, then you would likely have heard of an APK file. APK or Android Package Kit is a set of files used to run and operate the applications on a device. Usually, when you download apps, you do so from the Google Play Store. The process is highly convenient, and it only takes a few moments to download and install the application, depending on your Internet speed. However, in some cases, an application's developer releases upgrades or new features on their apps. Instead of having users download or reinstall the application, the developer just releases the new feature in the form of an APK. So, all you'll need to do is to download the APK so that it can run on your copy of the application. With this article, it will help you how to download APK file from Google Play Store using a couple of methods.
Why Would You Want to Download an APK File
There are several reasons why you would need or want to download an APK file. For instance, if a developer releases a new feature that you think you would need, but unfortunately that feature is not available in your region, so it isn't standard in the downloadable application, you could still find the APK of that feature and download it separately. This will enable you to enjoy that feature still.
Another reason why you would want to download APK files is that there are cases wherein new features of applications are leaked on the web. Leaked APK files enable users to experience the new feature before others do.
How to Download APK Files of Apps From Google Play Store
There are two ways you can download APK files from Google Play Store:
Download directly to your device.
Download the APK file to your computer then transfer to your device.
To download an APK directly to your device, you need an Internet connection and a browser. Open the browser on your device and direct it to an APK downloader site. These sites help you find the APK you need and download it directly to your device (check the list of commonly used APK downloader sites below). You'll need to use these sites whether you're downloading an APK directly to your device or to your computer.
Once you've downloaded the APK, you'll need to install it. However, security features on your device may prevent you from downloading and installing from a third-party source. If this is the case, you'll need to enter your device's security settings and set it so that it will accept files from third sources. The process of downloading to your computer isn't much different from downloading the APK directly to your device. You'll also need to visit one of the sites listed below or any other APK downloader site you may find on the web. However, once you've downloaded to your computer, you'll need to transfer the APK files to your device. To do so, connect the device to your computer, set it as a Media Device, then copy and paste the APK file from the computer to your device.
Commonly Used APK Downloader Sites
There are quite some APK downloader sites, and those listed below are only a handful. You'll need to remember though that APK files are actually executable programs that will run on your device. Some unscrupulous individuals hide malicious programs called malware on APK files. Malware can slow down your phone or even retrieve essential data from it and transfer it through the web without you knowing. So be extra careful when choosing an APK downloader site. Better yet, download apps such as Android cleaner tool. This app can help take care of unnecessary and junk files that may tag along with your APK download. Here are a few sites you might want to consider:
Apkleecher.com
APK-DI.com
APKMirror
Free APK Downloader
Apkpure.com
Each of these sites may have different user interfaces, but the process of finding and downloading APK files is generally the same. The site will have a search bar where you can search for the APK files you need. Once you've selected the APK file, the site will ask you if you want to download it. Click on download and the APK files will be transferred to your device or your computer.
How to Install the APK File on Your Device
Once you've downloaded the APK file or transferred it from your computer, you'll need to install the file. The installation process is relatively simple. Using the file manager, locate the downloaded copy of the APK file. Once you've located it, just tap on the APK file to install it. Your device may prompt you to confirm installation, merely tap on yes to continue. Now that you've installed the APK for your desired app make sure that your Android is always in good running condition. Installing android cleaner app can help you with that by getting rid of junk files and boosting the device's RAM.
Give us some love and rate our post!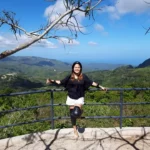 Stephanie is a wordsmith with a passion for technology. Although not a tech expert herself, Stephanie has a unique talent for transforming complex tech concepts into relatable and engaging stories. She brings her writing expertise to the tech world, sharing her insights and perspectives on the latest trends and innovations. With a love for storytelling and a knack for simplifying technical jargon, Stephanie's writing style makes tech accessible and relatable for readers of all backgrounds. When she's not writing, you can find her exploring her local coffee shops or getting lost in a good book.