Reading time:
7
Minutes
Sharing clips with your friends and colleagues while you're out and on mobile can be fun. However, doing so may also consume your daily bandwidth allowance. So, instead of sharing clips, why not send them animated GIFs? Of course, you can do that!
Nowadays, there are plenty of apps and tools on Google Play Store that allow you to create animated GIFs using your Android device. You have to look for the best GIF maker or GIF creator app, download and install it on your device, and you can already work on bringing those images to life.
Favorite GIF Creator Apps for Android
Below, we list the most popular GIF creator apps for Android you can use: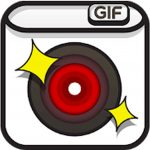 With the GIF Maker app, you can combine two different images to make an animated GIF. Here's how you use it:
Download the GIF Maker app from Google Play Store and install it on your Android device.
Open the app.
Tap Make GIF to start creating GIFs using your existing screenshots or photos.
Choose an album and select the photos you will use in the GIF.
Once you have selected some photos, tap the red icon with a person and a film at the top right corner of the screen.
The GIF you generated will now show on your screen.
If you want to add or remove photos in the generated GIF or set the time interval for each picture, tap Edit GIF.
Once you're done making changes, tap OK, and then Save.
This app can currently process up to 50 photos to create a single GIF. It is also available in over 25 different languages, so practically anyone can use it.
2. GIF Camera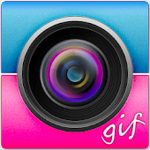 GIF Camera is another app that lets you create animated GIFs using your Android device. To use this app, follow the instructions below:
Download the GIF Camera app from Google Play Store and install it on your device.
Open the app.
Tap From Local to start making GIFs using existing photos saved on your device.
Select the photos you want to use.
The photos you've chosen will be marked with numbers. After selecting photos, tap the √ icon on the top right portion of your screen.
Adjust the frame per second slider to set the time interval for which the photos in your GIF will transition.
Tap the Save icon.
That's it! You have successfully created a GIF using your Android device.
While GIF Camera has a wide selection of live filters and other customization tools, you'd want to use its bounce effect.
Other Android Apps for Creating Animated GIFs
Go to Google Play Store, and you will see many GIF creator apps and tools that let you create GIFs in seconds. Below are ten other apps we know: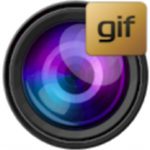 A powerful and popular app for creating and sharing GIFs, GIF Creator lets you create animated GIFs and send them to your friends in just one click. You can even develop GIFs that last up to 30 seconds.
2. Footej Camera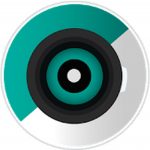 As the name of the app suggests, Footej Camera is a camera app, but with some advanced features. Aside from taking photos, it can be used to create GIFs using existing pictures or capture photos and turn them into GIFs.
3. GIF Studio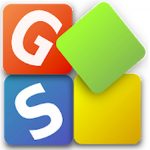 One of the best GIF creator tools available on Google Play Store, the GIF Studio app has the ability not just to create and edit GIFs, but also extract images from a certain GIF.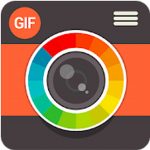 If you want to create or share a short video in an animated GIF form, then GIF Me! is the app for you. It allows you to use a built-in camera to capture short clips from an existing video, and then turn them into a GIF. Developed GIFs can then be shared via email or uploaded directly on social media channels, such as Instagram, Tumblr, Facebook, Twitter, and WhatsApp. You can also create whiffle GIFs, time lapse clips, as well as stop-motion videos with GIF Me!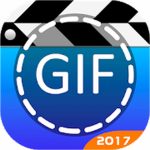 One of the easiest and most convenient ways to create GIFs from existing videos or multi-images is through the GIF Maker – GIF Editor app. It comes with some handy tools that help you crop and cut videos before turning them into GIFs. Besides, this app lets you add up to 200 images and turn them into one GIF.
6. GIPHY Cam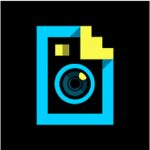 GIPHY Cam is one of the newest GIF maker apps dominating the market these days. It provides you with useful tools to modify videos, such as filters, stickers, text, and special effects, and use them to create a new GIF. As if its mechanisms aren't convincing and impressive enough, this app also has face-tracking accessories you can use to enhance your GIFs.
7. Camera MX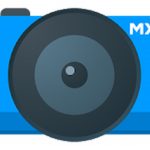 They say Camera MX is one of the best camera apps you can download and install on your Android device. It comes with a roster of features, including a GIF creator tool you can use to turn your photos into GIFs.
8. PicPic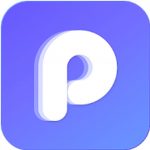 PicPic is a fantastic app built by a community of GIF makers. In this app, you can follow other GIF makers and explore what they made. It also has a built-in GIF camera that lets you take photos and turn them into GIFs in seconds. If you want, you can search and download other GIFs, too!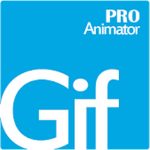 Commonly used by professionals because of its surprising results, GIF Pro is an influential GIF animator that lets you enjoy free features and tools to create breathtaking results. Some of its notable features include animated delays, sequence loops, and quality adjustment. One of its selling points is it does not generate a watermark for your GIFs.
Handy Tips to Create a Great GIF
It is easy to create a great GIF using your Android device, but so is creating an awful one. That is why it is important to follow the tips we have below to make sure your final output does not fall into the offensive category.
Use high-quality videos and images for your GIF. Your final GIF may look beautiful on your Android device, but if you view or share it with others who are using a computer, it might look blurry or out of focus.
If you plan to add subtitles or text to your GIF, be sure it is readable. Do not also use large fonts that will conceal the image. The text size should be enough, and its colors must be visible to ensure readability.
When searching for an image or clip to use, look for a GIF-worthy moment that shows emotions or some reaction, such as epic fails or eye rolls.
Use a striking message that can quickly capture the attention of viewers.
The fewer the colors, the more fun your GIF will be. So, you have to be selective about your choice of color.
Keep the size down. It is ideal for GIFs that will be used for social sharing. If possible, avoid the use of gradients because it will result in huge file sizes.
Start off simple. Use a few elements and understand how they impact your final output. From there, you can proceed with creating more complicated GIFs.
Practice makes perfect. It might take several tries before you can create cool GIFs that are worth sharing. If you are still not confident in your GIF creating skills, find inspiration in the works of others.
Important Reminders
With the apps listed above, it is possible to make GIFs using your Android device anytime and anywhere you want. But of course, if your device is not cooperating, then it'd be another story. Thus, you have to make sure that your Android device can keep up with your tasks. Download and install Android cleaner tool to prevent your device from slowing down, so you can continue creating funny, cute, or amazing GIFs without the hassle.
Give us some love and rate our post!