Are you having doubts that your partner is cheating on you? Do you often find them hiding their phone from you whenever a message notification is received? These doubts can really affect your bonding with them. So, take proper action!
When it comes to clearing doubts, you would want to check out their messages without them knowing about it. Is there a way to do that? Of course, there is! I was going through similar anxiety and did ample research too. So, I'll share this finding with you today.
ClickFree provides you the facility to hack WhatsApp by ClickFree without any hassles. Looking into somebody's WhatsApp messages and media files are the best way to find out if they are cheating on you or hiding something.
Let us understand more about this further in the article!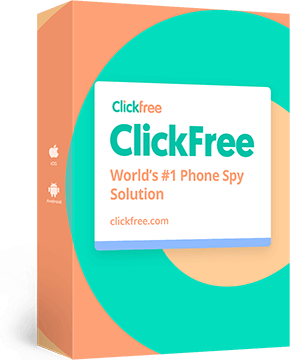 Part 1: Is It Difficult To Hack WhatsApp By Phone Number?
No, it is not that difficult to hack someone's WhatsApp by their phone number. There are multiple spy applications available today to help look into a person's phone easily. However, an important part is to understand which application can be trusted.
There are quite a few services that simply claim to hack into someone's WhatsApp securely but are not really viable ones. There are plenty of scams too.
ClickFree page is the ideal pick for all! So, after proper research, I found out about this perfect application that can help hack a WhatsApp account by phone number with complete ease.
1.1 ClickFree: The Easiest Way To Hack WhatsApp By Phone Number
ClickFree spying application is the best choice you can make when it comes to hacking into somebody's WhatsApp. With multiple users across the globe, ClickFree is an upcoming and reliable mobile hacking app in the market.
There are media houses like BBC, Mac World, Tech Advisor, etc. that have reviewed the application in-depth and have shared positive views.
There are ample benefits of using the ClickFree app to spy on anyone's phone. The best part is, it is a completely discreet hacking solution. SO, you won't be hurting your loved ones' feelings either.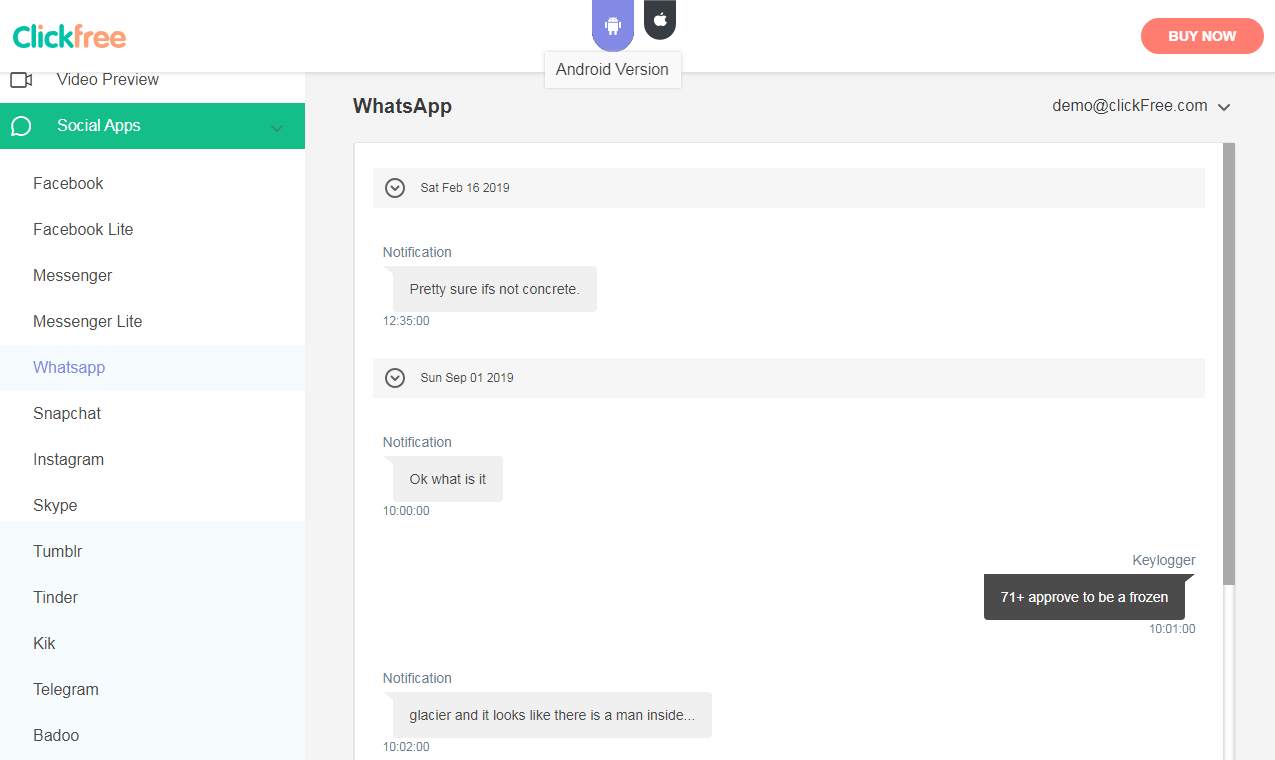 1.2 Understanding The Benefits Of Using ClickFree Hacking Solution
Here are the most significant advantages of making use of ClickFree application for spying on somebody's phone:
Works in 100% stealth mode
ClickFree works in complete stealth mode. The application merely occupies 2 MB worth phone memory and can be hidden. So, the target phone's user won't even know about it. As for iOS devices, it is a cloud-based hacking solution.
You will be able to hack everything by just phone number in stealth mode only.
Complete web-based solution
With the ClickFree app, you don't have to physically access the target phone every time. Once it is set up, you can just log in on the ClickFree platform through any web-browser. With easy navigation, you will have everything visible on your Dashboard itself.
So, you can look into the WhatsApp conversations remotely.
No jailbreak or root required
You don't have to worry about hampering the warranty or other specifics of the phone either. With ClickFree, no jailbreak or root is required.
Thus, furthermore, proof that your loved one won't be able to detect any spying solution.
What Does ClickFree Offer?
Here are the best utilities of ClickFree that might interest you:
Complete access to WhatsApp private messages and group conversations
You can easily look into all the private chats as well as WhatsApp group chats with ease using the ClickFree app. Moreover, you get the timestamps along with the messages. Therefore, you can know the exact flow of the application.
Look into contact information
With the ClickFree hacking solution, you can check out the exact contact information of all the chat contacts. This includes viewing the phone number, their display images, addresses, etc.
ClickFree allows you to not just check out the messages, but also the media files being shared. You can download and check the pictures, videos, etc. on your device.
Retrieve the deleted conversations
With the ClickFree hacking app, you can also view the deleted messages in a remote manner itself. So, the target user won't know about it, but you will be able to view all the essentials for yourself.
1.3 Steps To Set-up ClickFree For Your Device
Here are the steps:
Step 1: Check out the ClickFree website and sign up for an account.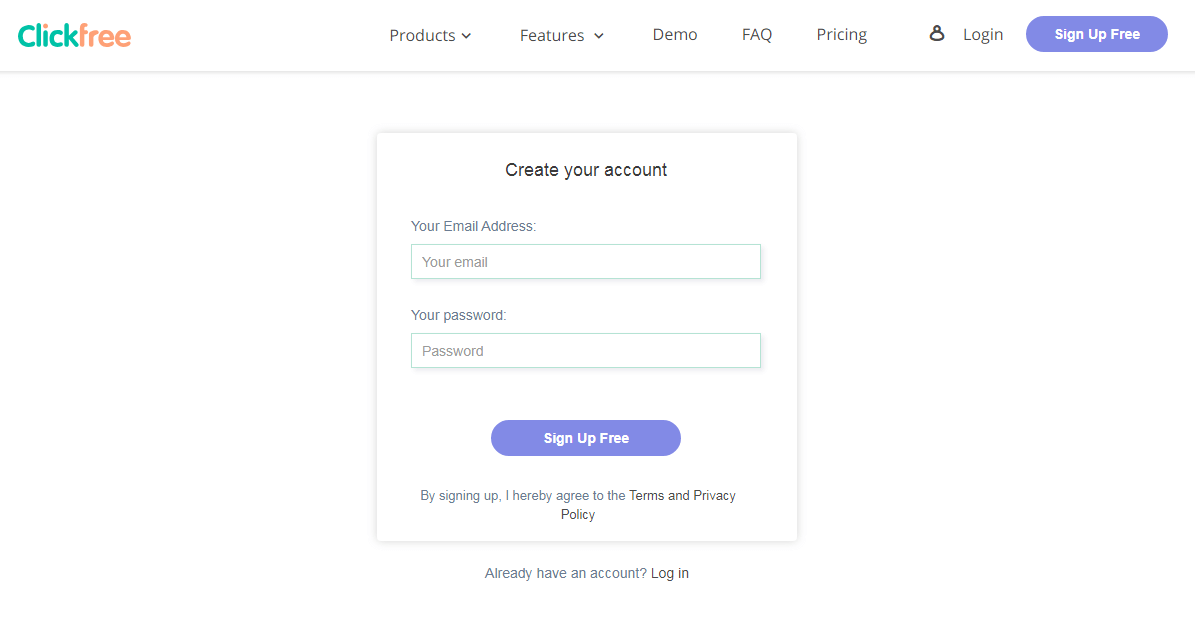 Step 2: After filling out the suitable details, purchase an appropriate monthly subscription of the plan that would suit your needs.
If it is for a single device, you can pick the Premium plan. In case there are multiple target devices, pick a Business or a Family plan, depending on usage.
Step 3: You will receive all the installation instructions over your registered email.
If you wish to access WhatsApp on an iOS device, you will require the iCloud credentials of the phone, and after entering that, the sync-up will begin.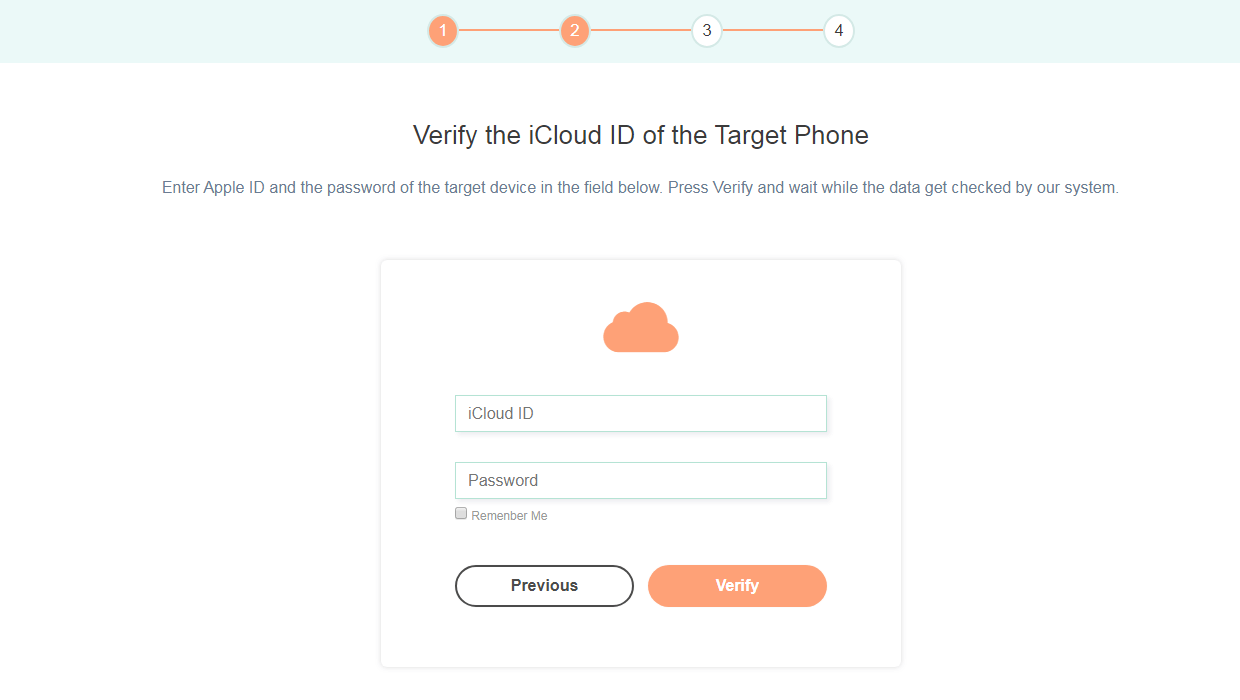 In the case of an Android solution, you need to install a small application and set it up accordingly.
Step 4: Congratulations! You have now completed the set-up successfully and are all set to utilize the amazing functionalities of the ClickFree app. Just browse through the Dashboard under Social Apps to WhatsApp.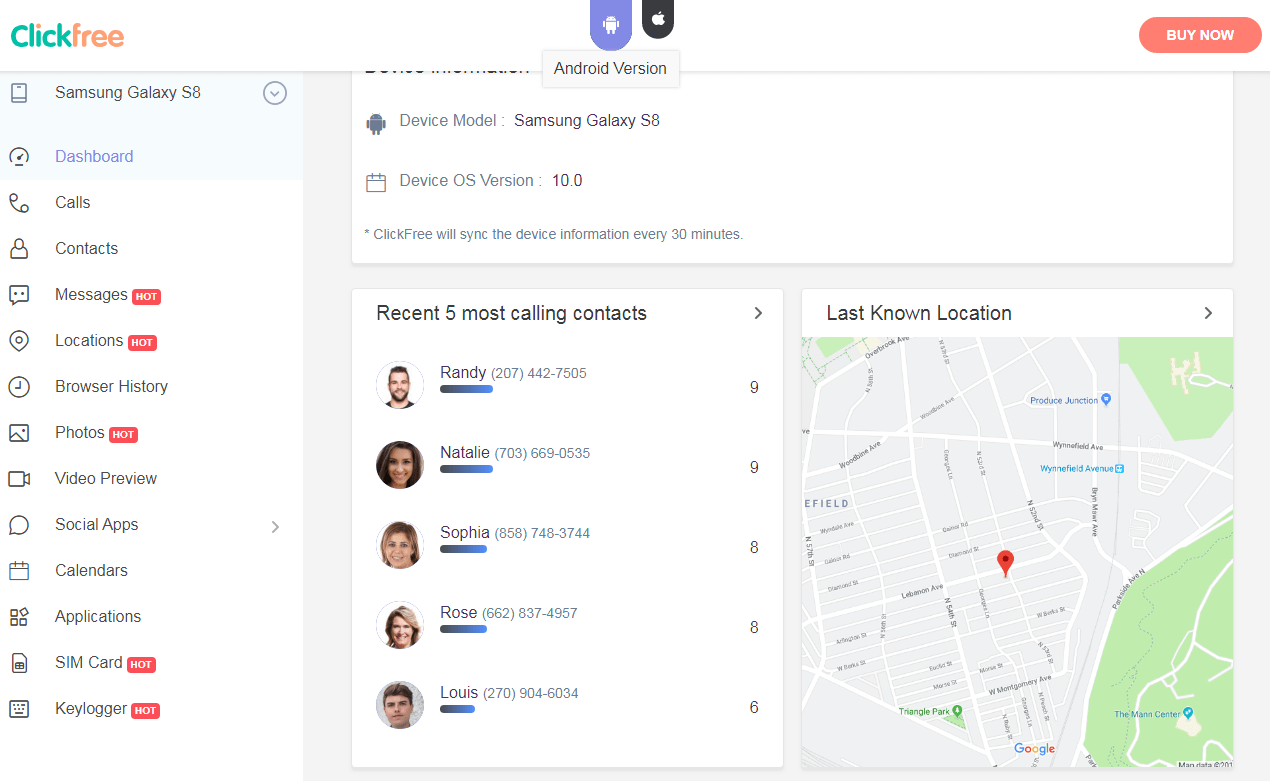 This is how easy everything is! The steps of setting it up are extremely simple. After that, accessing the different functionalities is simple, and everything is available through the Dashboard itself.
Final Verdict
There shouldn't be any doubts regarding anything! Everything is so simple and sorted, you won't face any issues in terms of installing or using ClickFree.
So, to answer your main question, it is not very hard to hack into someone's WhatsApp using their phone number. Simply follow these basic steps, and you are good to begin!
ClickFree hacking solution is available for both Android as well as iOS devices and can be utilized with the same ease. So, don't wait! Check out the official website to begin hacking.
Don't hurt yourself with the doubts, and don't let your loved ones find out about this either till you have something valid.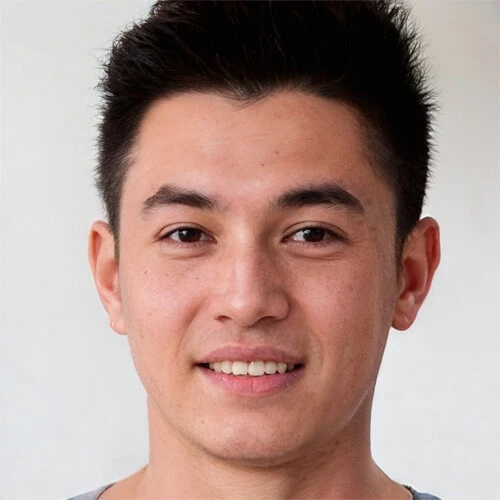 Vic is a search engine optimization expert, helping to optimize websites to make them more user-friendly. He's been in the industry for more than 10 years, and his work speaks a lot about his experience and expertise in the IT and digital marketing fields. 
Vic is the one in charge of keeping our website running smoothly and efficiently, to make sure that our readers have a wonderful experience while visiting the website. He's good at troubleshooting errors and fixing Windows issues that come up either when playing games or working on the computer. 
Vic is a certified gadget freak who feels the need to surround himself with cutting-edge technology. And this passion has helped him a lot in creating content that informs and guides users on using and troubleshooting the latest technology. He is an avid researcher who is always hungry for the latest news and updates on the most cutting-edge technology.