Reading time:
4
Minutes
Do you wish you could use Google Maps without being tracked? Well, Google has fulfilled that wish; Google Maps will have Incognito Mode. This feature will allow you to browse within the app without worrying about someone tracking your movements; your activities will not be linked to your Google Account. After rolling out this feature on both YouTube and Chrome, the tech giant announced that the Incognito Mode is coming to Google Maps.
Google made this announcement during the I/O 2019 keynote. Google's CEO Sundar Pichai underscored that security and privacy are the foundation of what they do. Once Google Maps turns on Incognito Mode, you will be able to toggle Incognito Mode on and off within your Google Account while using the map service.
What is Incognito Mode?
For the uninitiated, this means Google will not link to your account the places you have searched and gotten directions for. There are several reasons you may want to limit what Google Account can store with regards to locations you visit or search.
Let's take, for example, someone searching for a nearby sexual health clinic or gay bar. While it is a normal thing, you may not want it to appear on your list of recently visited places when you or a friend search for nearby happy hours. Likewise, you may not want to share information about your visits to drug and alcohol support groups.
Here is how to activate the Incognito Mode on Google Maps:
Open Google Maps on your device.
To access your privacy control within your Google Account, tap on your profile picture in the top right corner.
Toggle Incognito Mode on and off to activate and deactivate the feature, respectively.
While users are already allowed to control their location data using Google Maps from within a Chrome Incognito tab by just signing out of their account or manually deleting the data, the new feature will simplify the process for the average user.
It's worth pointing out that Google Account has also got a makeover. The company is planning to bring 'one-tap' access to your Google Account. The improvement also involves changing the position of your profile picture. Your profile photo will now appear in the top right corner across different Google products such as Drive, Gmail, Pay, and Contacts.
Google Maps is not the only service/app that the company plans to introduce the Incognito Mode feature. The search giant also announced that it has plans to incorporate this feature in other standalone apps going into the future. In the same connection, Google plans to roll out a setting that will empower users to delete location data automatically. Users will specify how long they wish to keep data right from their Google Account. Precisely, a drop-down option within your Google Account will let you select either a 3-month window or an 18-month window.
Besides this, the company plans to roll out streamlined permissions management for Google Account access prompts as part of its Project Strobe initiative. The initiative also involves limiting Android's ability to receive SMS and call log permissions on Android devices.
What we are sure of for now is that Incognito Mode is coming to Google Maps. At the time of this writing, there is no clear timeline on when Google will launch this feature. It only says that the Search and Map services will have this feature before the end of the year.
Increased mobile internet penetration and location-based marketing have made it harder for users to protect personal information. According to Statista, over 60% of the global mobile population used their mobile devices to access the internet. As mobile phones become the primary way of connecting to the internet, there is a need for increased privacy. Google is responding to this glaring situation by building Incognito Mode for most of its popular services.
With all said and done, activating the Incognito Mode feature in Google Maps will not prevent other services/apps from tracking your device. Even if you enable the Incognito Mode then switch to a local shopping app, that app will still access your location.
There could be a few instances where location tracking is necessary – for example, your mobile phone carrier will still know your location because that is how your phone connects to its towers. In spite of the fact, there is an urgent need to learn how to restrict apps from accessing your location.
Besides this, strive to keep your device clean, free from viruses and unnecessary processes that may negatively affect its performance and battery life. But as you know, you can only achieve the best outcome if you use the right tool.
Final Thoughts
These improvements come in the wake of Google's renewed push for better management of users' privacy and security. So now that Google Maps turns on Incognito Mode, we expect the search giant to roll out the feature in most of its stand-alone applications.
Please share your thoughts on the impact of this feature on your user experience.
Give us some love and rate our post!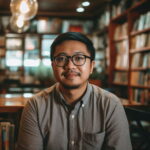 Vic is a tech enthusiast who loves to be up-to-date with the latest and greatest technology in the world. He creates content that educates and helps users with their tech-related questions. Vic manages our website to ensure that our readers have a seamless experience while browsing. He excels in troubleshooting errors and resolving Windows issues for gaming and work purposes.