Web browser Opera is surely getting with the times. It has launched a built-in cryptocurrency wallet on its Android app, announcing it last Dec. 13 at a blockchain event held in London, United Kingdom. The wallet will initially support Ethereum and will do the same for other coins later on.
Here are things you need to know as Opera launches a cryptocurrency wallet in its Android browser, and further information on the wildfire that is cryptocurrency.
What Is Cryptocurrency?
The world is rapidly changing, and even our idea of money has evolved to become digital, going beyond the traditional fiat currency.
A cryptocurrency is a digital asset designed to work as a medium of exchange online, using cryptography in order to secure financial transactions, control the flow and exchange of digital coins, and verify the transfer of those assets.
Crypto owners are no longer dependent on banks to facilitate transactions. In general, cryptocurrency transactions are processed as well as completed through a blockchain network, which is naturally designed to be decentralized such that every computer connected to the network can confirm the transaction before it's even processed.
The versatility of blockchain technology has paved the way for many cryptocurrencies meant to disrupt banks as well as other industries. Its decentralized nature, for instance, is deemed safer. Some companies have actually changed their business model to integrate it in their systems.
Something qualifies as a cryptocurrency if it satisfies the following requirements:
Digital – It exists on computers, and there are no physical coins and notes.
Peer-to-Peer – Cryptocurrencies are transferred from person to person online, not through banks, PayPal, or other platforms. People deal directly with each other.
Decentralized – There's no central computer or server here, since cryptocurrencies are distributed across decentralized networks of some thousands of computers.
Encrypted – Cryptography is at work: users maintain special codes that prevent their information from being accessed by other users.
Trustless – Users are in total control of their money and data, and no trusted third party is necessary for things to work. Cryptocurrencies use distributed ledger technology (DLT) to remove third parties from their systems.
Pseudonymous – No personal information is required for you to own and use cryptocurrency.
Global – Cryptocurrencies are borderless, compared to countries having their own money dubbed as fiat currencies.
Cryptocurrencies such as Bitcoin were developed to deliberately avoid the use of banks. Bitcoin is the initial iteration of what has since emerged as cryptocurrency, its story beginning in 2009 when an entity known as Satoshi Nakamoto created and released it into the world.
Bitcoin and other digital coins are bought or mined, where the latter is meant for cryptocurrency networks to verify and confirm new transactions. They only exist on the blockchain – you can't hold them in your hand or open an account. Other cryptocurrencies that have risen in popularity include Litecoin, Ethereum, and IOTA.
Cryptocurrency Features in Opera
Opera recently rode the waves of change and recently released the new Opera Browser for Android, which includes a built-in crypto wallet for sending and receiving Bitcoin and other tokens. It also allows for crypto-based commerce where supported.
This means that on e-commerce sites accepting payment through Coinbase Commerce and other payment providers, users of the browser can purchase cryptocurrency using a password or their own fingerprint.
As we mentioned above, the wallet will first support Ethereum, where ether investors using Opera would likely be able to more conveniently access their tokens using the feature.
Here are quick steps to use the cryptocurrency wallet:
We recommend optimizing your Android phone's performance first. Use a safe, reliable third-party cleaner and booster app to do this.
Download Opera on Android here. The wallet isn't available for iOS yet.
Purchase some ether tokens to store inside the wallet. You can also use a range of mini apps inside the browser.
The crypto wallet in Opera was first released in beta version back in July, bannering how the system enables you to store crypto and ERC20 tokens in your browser, send and receive crypto on demand, and secure your wallet via your smartphone's passcode or biometric security. Some users were also able to sign up to try the beta.
The bigger news here, however, is Opera strategically positioning itself on Web 3.0, the so-called decentralized internet of the future that's based on blockchain. It has, for instance, already integrated the Ethereum web3 API, allowing users to access decentralized apps or Dapps based on Ethereum.
Opera, hailed by Statcounter as the fifth most-used browser worldwide, also previously introduced anti-cryptojacking software in its web browsers.
Final Notes
Cryptocurrency prices are currently taking a deep plunge, especially when compared to the highs they experienced at the end of 2017. Developers, though, are quick to see opportunity in the bearish market and build the feature, particularly in light of Opera's loyal following.
Are you a cryptocurrency user? What are your thoughts on the new cryptocurrency wallet in Opera? Share them with us below!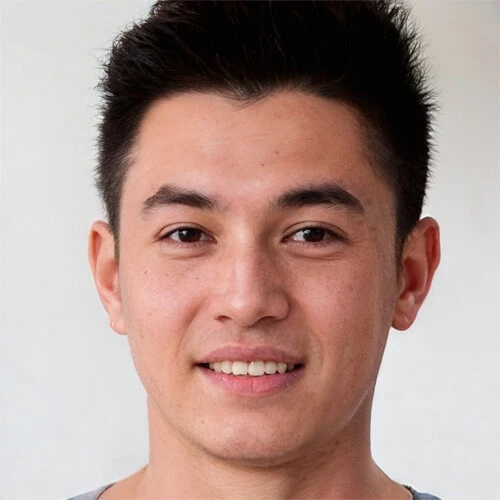 Vic is a search engine optimization expert, helping to optimize websites to make them more user-friendly. He's been in the industry for more than 10 years, and his work speaks a lot about his experience and expertise in the IT and digital marketing fields. 
Vic is the one in charge of keeping our website running smoothly and efficiently, to make sure that our readers have a wonderful experience while visiting the website. He's good at troubleshooting errors and fixing Windows issues that come up either when playing games or working on the computer. 
Vic is a certified gadget freak who feels the need to surround himself with cutting-edge technology. And this passion has helped him a lot in creating content that informs and guides users on using and troubleshooting the latest technology. He is an avid researcher who is always hungry for the latest news and updates on the most cutting-edge technology.