Reading time:
5
Minutes
When it comes to shopping for a new Android phone, the task can be daunting and exhausting. Just imagine going through hundreds of the latest Android phones on the market right now, all competing for your attention—and budget.
It's easy to get attracted to pretty designs and be swayed by a convincing salesperson or a tempting staggered payment system — but hold your horses.
Before you make an ill-informed buying decision that you'll probably regret later on, check out our list of the best Android phones in 2018 and choose the best smartphone for you. All Android phones have their advantages and disadvantages, and we've laid them out for you in this article so you can choose wisely.
The Best Android Phone: Samsung Galaxy Note 9
The Samsung Galaxy Note 9 is the best smartphone under the Galaxy flagship. With a 6.4-inch screen and an S Pen stylus, there is so much you can do with this powerful device. Equipped with a Qualcomm Snapdragon 845 processor and 28GB/512GB on-board storage, the Note 9 can be considered the best smartphone of the year. This ultra-pricey phone comes in ocean blue, lavender purple, black and metallic copper colors making it stand out among other phones. The gracefully curved edges and the glossy finish take after the old Note design, but what makes Note 9 different is that it's a bit taller and narrower than the previous phones.
Samsung Galaxy Note 9 is not all about the looks. It is a powerful device that is one notch higher than Note 8. The S Pen stylus' unique Bluetooth features also add to the advantages of Note 9. And with its 4,000-mAh battery, this smartphone will ensure you are connected throughout the day.
The only issue about this phone is the cost. The new Samsung Galaxy Note 9 costs $1000 for the 128GB version and $1250 for the 512GB version. However, although this smartphone is a bit pricey, the software and hardware make it all worth the price in the end.
Second-Best Smartphone: Google Pixel 2 and Pixel 2 XL
If you want a phone that gets most of your stuff right, then the Google Pixel is perfect for you. It may not be as popular as the Samsung Galaxy Note 9, but there's not much difference when it comes to performance. It's fast, reliable, waterproof, and good-looking. The only thing that's missing is the headphone jack. That may be an issue for some but not for others. Besides, Bluetooth headphones are what's trending right now.
These two phones, Google Pixel 2 and Pixel 2 XL, are the same phone
made in two sizes. They both have the same Snapdragon 835 processor,4GB of RAM, and 64/128GB of storage. The only difference is the screen. The Google Pixel 2 has a 5-inch OLED screen with a 1920 x 1080 resolution. The Google Pixel 2 XL, on the other hand, has a 6-inch display with a 2880 x 1440 resolution.
Both smartphones run Android Oreo, minus the bloatware associated with latest Android phones.
The Best All-Around Android Phone: Samsung Galaxy S9
This is the second Samsung entry on this list, and it's not because we are Samsung lovers. This just means that when it comes to quality, Samsung provides some of the best Android phones out there. And the Samsung Galaxy S9 is no exception.
The gorgeous 5.8-inch dual-curved AMOLED display is a feast for the eyes. The phone comes in vivid lilac purple, coral blue, midnight black and titanium gray colors, so you can choose one that fits your character. It has one of the fastest processors among its contemporaries, in the form of the Snapdragon 845 processor. It is fast and powerful enough to get your tasks done, from simple browsing to graphic-intensive games.
The battery has enough power to last you from morning to night, and its 12-megapixel camera allows you to take bright, outdoor photos that you can brag about to others even without applying any filters.
One of the striking differences of Samsung Galaxy S9 from previous Galaxy phones is the placement of the fingerprint reader. Galaxy S9 has moved the fingerprint sensor farther away from the rear camera, making mobile payments more convenient.
The Best Smartphone Under $500: OnePlus 6
If you're looking for an Android phone that is on par with Samsung S9 in terms of hardware and software but costs hundreds of dollars less—this one's for you. OnePlus 6 doesn't have those fancy custom features or unique characteristics because it focuses on one thing: quality for a lower price.
If you're a fan of mobile innovations like Samsung's curved display or LG's AI-powered camera, don't expect any of them from OnePlus 6. It has a nice 6.28-inch 1080p AMOLED screen, a slick glass back, Android 8 Oreo OSQualcomm Snapdragon 845 processor, which you can only find in high-end smartphones like Galaxy S9. The battery will last you 1.5 days, but there's no wireless charging.
One good thing about the OnePlus 6 is that it loads apps and files 10% faster than most high-end phones with the same Snapdragon 845 chip. This is because the phone prioritizes which part of the app needs to load, streamlining and minimizing the clutter of launching an app.
The only feature that could pose a problem would be the glass back of the phone. It can be slippery and may cause users to easily drop the phone. Fortunately, there are lots of phone cases available in the market to resolve this issue.
The Best Deal: LG G6
There's only a handful of smartphones that work better than LG G6, but you won't find anything that performs as well as this device in this price range. This Android phone is LG's first flagship without a removable battery and has become the more affordable alternative to high-end smartphones such as the Galaxy S9.
The LG G6 has a 5.7-inch display that takes up around 80% of the front of the device. It has an 18:9 aspect ratio making it feel expansive and tall. This phone is dust- and water-resistant, so you don't have to worry about dropping your phone in the bath or getting it wet in the rain.
The LG G6 is a premium, sturdy and all-around smartphone that costs only around $380. Sweet deal, isn't it?
Android on a Budget: Nokia 6.1
Nokia is an old and trusted name when it comes to Android smartphones. And among the latest phones, the Nokia 6.1 is probably the sturdiest, the most well-built phone in the $200-price range. It has a solid metal frame with sleek orange accents, a good enough camera and a reliable performance. It might not be as quick as other expensive phones, but it also won't disappoint you, unlike other cheap phones.
The biggest advantage of Nokia 6.1 is its Android One Certification, which means that it gets its updates from Google itself. So when the new Android Pie gets rolled out later this year, Nokia 6.1 will be among the first to enjoy the features of this new operating system.
Conclusion:
When choosing the best Android smartphone, you should consider the hardware, software, pricend overall performance. You don't always have to go for higher-priced phones because there are a lot of lower-priced smartphones that perform as good as their high-end counterparts. Besides, you can always boost your device's performance with an app like Android cleaning tool.
We hope that this list of the best Android phones in 2018 has given you an idea of which devices would give you value for your money.
Give us some love and rate our post!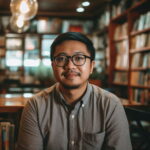 Vic is a tech enthusiast who loves to be up-to-date with the latest and greatest technology in the world. He creates content that educates and helps users with their tech-related questions. Vic manages our website to ensure that our readers have a seamless experience while browsing. He excels in troubleshooting errors and resolving Windows issues for gaming and work purposes.