After using your device for a long time, some apps go wonky or sluggish. Sometimes you'll feel like your phone is slowing down, especially when you open some apps. Not having enough storage can also slow down your device. Fortunately, you don't have to panic because these problems can be dealt quickly.
The best way to fix the issues is to clear app cache. This article will help you understand what it is and how to clear app cache. You can efficiently use this trick to solve most problems with your phone. You can access your applications' settings using the application manager that every Android device has. Your Android has a Settings app where you can access everything about your phone and see all the apps installed on your phone or tablet. That is where you can do some cleaning when your apps don't work the way they should.
Before you try anything else, make sure your device is free from clutter. You can use an app like Android cleaning tool to remove junk files from your phone or tablet, as well as close lagging apps that are slowing down your device. It can help solve your Android device's sluggishness, crashing apps, and storage problems. But if this still doesn't work, you can proceed with clearing your app cache by following the instructions below.
What is App Cache?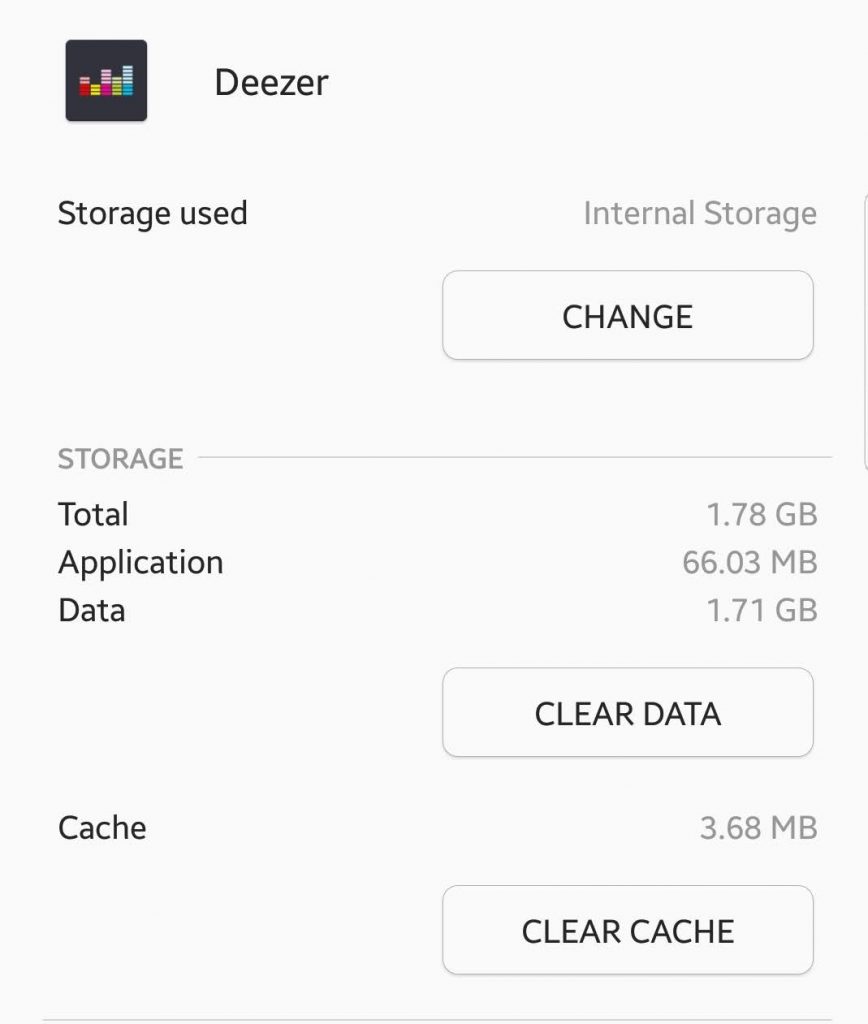 Once you've downloaded and installed an app on your device, this app stores files called 'cache.' Every time you use it. These files are stored for future reference, so that you don't have to download them when the app needs them, saving you time and data. For instance, if you're using Facebook, it will save images, videos, and other data so Facebook doesn't have to download them every time you open the app. It happens for all the apps you are using on your device.
There are many reasons why you would want to clear your app's cached data – it could be to regain some used space or to fix a misbehaving app. You can do this by accessing the app's settings under the main settings menu. Just tap the icon or name of your chosen app and tap 'Clear cache.'
However, take note that clearing the app cache means downloading everything the app needs from the internet, just like the first time you used it. Though it does not clear other details like login and saved games.
It usually fixes things, especially for apps that pull their content from websites that are always changing and adding their content. If this doesn't work, you can try clearing app data instead.
How to Clear App Data
What is app data? Clearing app data means deleting all of the settings and information that go along with the app. √ like when you first downloaded and installed the app. You need to input your login details and set up your preferences again, along with any settings or feature you want to enable in the app. So, do this only if there's no other way to fix your problem.
For instance, if you clear app data of Facebook, you'll have to log back in again. If you clear the app data of Hayday or Mobile Legends, you'll have to start from the beginning (unless you have an online backup of the game).
To clear the app's data, navigate to the main settings menu, tap your chosen app, and then tap Clear Data. That should delete all the information associated with your app. To see if this method has fixed your problem, open the app and log back in. With no old data to work with, your app should be running like it did when you first installed it.
You could also inform the developer of the app about the problem you had so they can keep track and fix any issues there might be with their application. It will also help alert them if there's any bug in the app, so they can immediately resolve the issue with bug fixes and app updates. They'll thank you, significantly, for that.
When to Clear Cache or App Data
The ideal situation is that you should never have to clear your app's cache or data. However, we all know that this is impossible as certain glitches appear because of many reasons –incompatibility, hardware issues, bugs, etc. So when your app crashes or hangs frequently, or it feels sluggish when you use the app, it could mean that there's something wrong with the app.
You can start by clearing the cached data. But if this doesn't fix anything, it might be better to start from scratch by clearing the app's data. It might be troublesome in the beginning, but it's better than having to reload your app again and again or to wait for it to respond.