Reading time:
4
Minutes
Sometimes, you just feel like watching a video from your Android phone on a bigger display. It could be a random funny clip that you want to share with your family. It could also be an exciting, new episode of your favorite TV series. Well, regardless of what the video is all about, the good news is that it is possible to connect an Android device to the TV.
So, how can you connect an Android phone to the TV? There are many ways. You can use a SlimPort or a Micro-HDMI cable if it is supported by both your device and the TV. You can also wirelessly cast your screen using Chromecast or Miracast.
To know more about connecting your Android device to the TV, continue reading this guide:
1. Miracast and Chromecast
When you flash a video straight from your Android device to your TV, there is always this additional wow factor. Fortunately, there are many ways to achieve it. Miracast is one.
Miracast is a wireless technology that establishes an ad-hoc network between two devices that support it. Because it is easy to use and does not require the installation or use of other hardware, it has quickly become popular.
This technology is currently being supported by a number of television models. To transmit decent, efficient, and full-HD video quality, it uses the H.264 protocol. It also supports Digital Rights Management, or DRM, which means that YouTube and iPlayer videos can be watched via a TV.
Another technology that is similar to Miracast is Google's Chromecast. Unlike Miracast, this alternative is cheaper and a bit more user-friendly. To use this, simply connect the dongle plugs to an HDMI port on the television. And that's it! You already have a wireless network.
With Chromecast, it is possible to mirror your Android device's display. This means you can hit the Play button on your device and watch the video play on your television. The same applies to anything that you see on your Android device's display, such as photos, games, and apps.
At the moment, only a few Android devices support mirroring on Chromecast.
2. HDMI
High Definition Multimedia Interface (HDMI) is today's interface standard. If you bought your television in the last decade, then it is likely to have an HDMI port already. The same applies to other devices, such as gaming consoles and video cameras.
But why use HDMI? The primary benefit of using HDMI, aside from the fact that it is cheap, is that it can stream HD video and audio simultaneously. This means you can connect devices without having to worry about watching a full HD flick but having to use another external speaker.
HDMI plugs often come in three standard sizes. These are:
Type A (Regular HDMI) – These are the full-size ports that you commonly find on devices where space is not a big problem. Laptops, gaming consoles, and televisions are among them.
Type D (Micro HDMI) – These plugs are used in tablets and smartphones.
Type C (Mini HDMI) – Like the Type D plugs, these are also used in smartphones and tablets. But what really sets Type C apart is its tiny size.
3. MHL and the SlimPort
We are all very familiar with HDMI. In fact, we find it the easiest to use. But its only drawback is that it is not supported by all devices. Only a few phones and tablets have a built-in HDMI output.
The good news is that a new pair of widely-supported standards have surfaced, allowing Android users to connect to an external display. This pair includes MHL and SlimPort.
Like HDMI, MHL and SlimPort support audio and video. In fact, they have up to eight channels available for surround sound technology. When purchased, both normally ask for breakout boxes, which consist of a tiny dongle between your Android device and television. These boxes are responsible for converting the signal from your smartphone to one that is compatible with HDMI.
For the MHL or SlimPort standard, expect to pay around $6 to $30. Although such a port seems a bit pricier than the usual HDMI port, it is guaranteed to have support for a wide range of tablets and smartphones.
Now, if your television does not support the MHL or SlimPort standard, you only need to find an adapter. This adapter costs around $16.
Summary
If there is one thing that this article teaches you, it is the reality that there are many ways to connect your Android phone to your television. Among the available options, going wireless via Miracast or Chromecast is obviously the easiest and most convenient. But of course, HDMI, MHL and SlimPort may be of use.
Your other options are quite challenging. However, with a bit of patience and dedication, you should get by.
By the way, before you even connect your Android device to your television, make sure you have an Android care tool installed on it. Although it does not really have anything to do with connecting your device to the television, having it will give you the assurance that your phone is free from malware that may affect your viewing experience.
Is there a specific method that you personally recommend when it comes to connecting your Android phone to your television? Let us know in the comments section.
Give us some love and rate our post!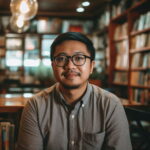 Vic is a tech enthusiast who loves to be up-to-date with the latest and greatest technology in the world. He creates content that educates and helps users with their tech-related questions. Vic manages our website to ensure that our readers have a seamless experience while browsing. He excels in troubleshooting errors and resolving Windows issues for gaming and work purposes.