Just when you think you are all set to leave the house, you realize that your Android device's battery is low. So, you immediately plug it in. Unfortunately, you realize you do not have enough time left to charge up, else you'll be late for work.
Well, if you do not use your Android device much, you need not worry about low battery issues. However, if you rely on your phone so much because you use it to listen to music while on the road or for GPS navigation, low battery scenarios will definitely disappoint you.
In this fast-paced era, smartphones are used for almost everything. When they die on us and run out of battery, we feel so futile and helpless. Fortunately, a technology has been introduced to save us from low battery problems: the fast charger for Android. With a few hours of charging, you could get your Android device up and running.
Enable Airplane mode.
One of the major reasons why your battery is draining fast is the network signal. The worse your device's signal is, the faster the battery will drain. That means if you reside in an area with poor network signal, chances are, charging your Android device will take longer than expected.
The best solution for this is to put your Android device in Airplane mode before you plug it in for charging. According to tests, enabling Airplane mode reduces the total amount of time required for a full charge by up to 25%.
Now, you might be wondering how to put your Android device in Airplane mode. To do that, simply go to the notification bar of your device. From there, switch on the Airplane mode icon. Make sure you switch it off after charging.
Alternatively, you can also hold down the Power button for three seconds and tap the Airplane icon to switch it on. The process differs in some Android devices, though.
Switch off your Android device.
Another way to charge your Android device faster is to simply switch it off while charging. This may be a simple way, but it's often overlooked.
Many of us are guilty of using our devices while they're charging. If you only switch it off while it is repowering, your device will definitely charge faster because nothing will cause its battery to drain while you're filling it up.
Make sure the Charge mode is enabled.
In the event that you choose to charge your Android device, using a computer, always make sure you enable Charge mode. What does that mean? When you plug in a USB cable, your device will ask you to choose from these options:
Media Sharing
Charge Only
Etc.
Simply tap Charge Only. That way, you are telling your device to charge only when you plug in a USB cable.
On the latest Android versions, the Charge mode is hidden in the Developer Options menu. To access this, head over to Settings -> About Phone -> Build Number. Tap the Build Number seven times. After that, an on-screen countdown will show.
Next, go to back to Settings -> Developer Options -> Select USB Configuration. Select Charging on the list of options flashed on your screen. It's that easy!
Use a wall socket when charging.
Do you want to make your Android device charge faster? We suggest you charge it using the correct phone battery charger and plugging it in a wall socket. Using USB ports on a computer or the port in a car leads to an inefficient charging experience.
Close all unnecessary apps.
If you don't want to switch on Airplane mode, you may just close all unnecessary apps running on your Android device. Doing so will help charge your Android device faster.
Always bring with you a power bank.
Are you always on the go? Then having with you a power bank at all times can be a life saver. Power banks usually offer the same amperage output as a wall socket. In some cases, they offer more. Just be careful, though. Your Android device might charge faster with a 2A output, but you have to check if your USB cable is capable of handling the extra power.
Switch to Ultra Power Saving mode.
Most Android devices have this mode, especially the Samsung devices. If you don't feel like using the Airplane mode, you can switch to the Ultra Power Saving mode instead.
What makes the Airplane mode different from the Ultra Power Saving mode?
While the Airplane mode stops all network connections on your Android device, the Ultra Power Saving mode will keep the network connections active and keep unnecessary apps from running.
By charging your Android device while in the Ultra Power Saving Mode, you can actually speed up charging.
Avoid using wireless chargers.
Wireless chargers are indeed a big thing, but we suggest you snap out of them. We're not criticizing wireless chargers. What we want to say is that they use fewer cables, so if charging speed is your concern, you might want to avoid using them.
Compared to their wired counterparts, they offer a slower charging experience. As a matter of fact, tests suggest they are 50% slower.
Use high-quality cables.
There are actually different types of cables available on the market. However, if we talk about cables used for chargers, know that there are four individual cables inside with colors green, red, white, and black. Out of these four cables, only the green and white cables are used for charging, and they normally carry up to 2A.
Yes, this may sound like rocket science, but just keep in mind that if you really want to speed up the charging of your Android device, you have to use a high-quality cable.
Remove your Android device's case.
Most smartphones rely on lithium-ion batteries. These batteries work efficiently if they are cool. So, for optimal charging, you have to keep the temperature low, between 41 and 113 Fahrenheit.
If you are thinking of putting your device in the fridge, think again. Its efficiency will drop off when the temperature is below the recommended range. Removing your device's case will do the trick.
Conclusion
There's no point in using the fastest Android phone charger when you have these tips. Apply any of these 10, and your device's charging will speed up. Better yet, you can install apps like Android cleaning tool. This app works by closing unnecessary apps that are causing your battery to drain.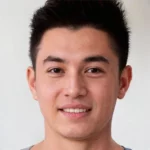 Vic is a tech enthusiast who loves to be up-to-date with the latest and greatest technology in the world. He creates content that educates and helps users with their tech-related questions. Vic manages our website to ensure that our readers have a seamless experience while browsing. He excels in troubleshooting errors and resolving Windows issues for gaming and work purposes.