Whenever a newer version of Windows is released, it's normal for users to want to upgrade. If a person using an older version of Windows 10/11, 7 or 8 tries to upgrade to a newer Windows version, the installation process could fail, resulting in the user receiving an error message. After the installation has stopped, the system reverts to the previous version of Windows.
If this has happened to you at some point, then this post is intended to help you. We'll help you understand exactly what error 0xC1900101 – 0x40017 is, the possible causes, and the corresponding solutions that you can try to solve it.
What is Error 0xC1900101 – 0x40017 on Windows 10/11?
Error 0xC1900101 – 0x40017 is a code that users get during a Windows 10/11 upgrade. The error code indicates that there could be a problem with unsupported hardware, incompatible BIOS, driver, or program on the system.
You need to understand that this issue is not caused by malware, so an anti-malware tool wouldn't be of help here.
What Causes Error 0xC1900101 – 0x40017?
The error 0xC1900101 – 0x40017 may be caused by several factors which include:
Third-party Security Tools
This error may occur in some computers due to the presence of antivirus programs from third-parties.
Outdated Device Drivers
Sometimes, the error could be caused by outdated drivers. If this is the case, you are required to update your drivers.
External Hardware
External devices that are connected to your computer could also cause interference with the system and result in the error.
Windows Firewall
There are reports that the Windows firewall sometimes causes the error to come up. Once the firewall gets turned off, the issue gets resolved.
How to Fix Error 0xC1900101 – 0x40017
When it comes to how to fix Error 0xC1900101 – 0x40017, there are several solutions available. Microsoft has done an amazing job coming up with official fixes for the error. However, these fixes do not apply to all the cases. More often than not, each case has its unique solution.
Before you get started fixing the error, you first need to do the following:
Make sure that the Date & Time settings are correct.
If the Hard Drive Encryption is enabled, disable it.
Disconnect from the network by unplugging the Ethernet cable or disabling the Wi-Fi adapter.
Lastly, restart your computer and attempt upgrading to Windows 10/11 again.
If you applied all the above-given troubleshooting instructions and the Windows 10/11 upgrade still failed, proceed to the solutions listed below. Go through each one of the eight Windows error solutions to see which one works for your situation.
Run the upgrade several times
If the upgrade installation process doesn't go as expected, running it several times may prove helpful in solving the problem. Alternatively, you could try rebooting the computer and then running the upgrade. Doing this will give you the desired results.
Disable the Firewall
It's highly likely that the issue has occurred due to the presence of the Windows Firewall, which sometimes interferes with the installation process. The firewall can potentially stop the upgrade. In this case, disable the firewall and then attempt running an upgrade.
If this solution doesn't work, you still need to keep the firewall disabled until you're done trying the other solutions.
Disconnect any external hardware
Sometimes, external components interfere with the upgrade process. The good news is that the solution to this is quite straightforward. All you need to do is unplug all devices connected to your computer, then try upgrading to Windows 10/11 once more.
Temporarily disable or uninstall any third-party antivirus program that you are using
It's highly likely that the cause for the error is the third-party antivirus program that you're using. If you have a third-party security program installed, you need to make sure that you have disabled it before you try upgrading.
Update your device drivers
If outdated drivers are the reason behind the failed upgrade, you will first have to look until you find the device whose drivers are causing problems and then update them. This can be made easy with the use of a driver updater software that scans your computer for missing or outdated drivers and lets you update them easily.
Free up some space
If there isn't sufficient space on your device, the upgrading process will fail. You need at least 16 GB of free space, so you should delete junk files first.
Perform a clean boot
This option is almost guaranteed to work for you if all the others haven't been successful. This process eliminates the possibility that background processes are not causing interferences and resulting in the error.
Update BIOS
A lot of Dell users claim that no other solution works for them, but this one. The error 0xC1900101 – 0x40017 could be a result of an outdated BIOS. If you're a Dell user, you need to ensure that your BIOS is updated first.
Conclusion
If none of the solutions resolved the issue for you, it's recommended that you find a robust repair tool that scans the repositories and replaces corrupt or missing files. If you feel that this is beyond you, take your computer to a professional to avoid damaging it.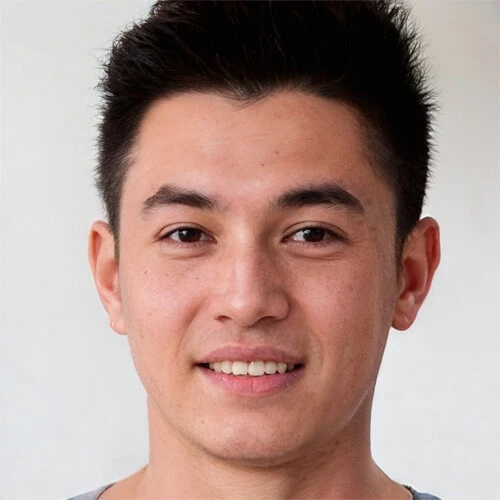 Vic is a search engine optimization expert, helping to optimize websites to make them more user-friendly. He's been in the industry for more than 10 years, and his work speaks a lot about his experience and expertise in the IT and digital marketing fields. 
Vic is the one in charge of keeping our website running smoothly and efficiently, to make sure that our readers have a wonderful experience while visiting the website. He's good at troubleshooting errors and fixing Windows issues that come up either when playing games or working on the computer. 
Vic is a certified gadget freak who feels the need to surround himself with cutting-edge technology. And this passion has helped him a lot in creating content that informs and guides users on using and troubleshooting the latest technology. He is an avid researcher who is always hungry for the latest news and updates on the most cutting-edge technology.