A device driver is a piece of software that allows Windows 10/11 to communicate with specific hardware (graphics card, storage driver, network adapter, Bluetooth) as well as peripherals such as mouse, keyboards, printers and displays.
Device drivers are typically detected and installed automatically utilizing the built-in driver library and the Windows Update service. For a variety of reasons, you may still need to manually update some devices. For instance, when Windows 10/11 fails to identify a component following an upgrade, the device ceases to function properly. Either Windows Update installs a generic package, or you need to apply a fix to get it working again.
When a device encounters a problem or generates an error code, such as driver error code 45 or the BUGCODE_NDIS_DRIVER BSOD error, updating drivers is an excellent troubleshooting step.
A driver update isn't just a simple fix. An upgraded driver may enable new hardware functionality, as with popular video and sound cards.
It normally takes about 15 minutes to update a driver on Windows. It takes much less time if the driver is self-installable or available through Windows Update.
Windows 10/11 has several methods for updating a device driver. These include through Windows Update, Device Manager, and auto-update helpers from device manufacturers.
We'll walk you through the methods to correctly update hardware drivers on your PC and how to determine whether or not the driver was successfully updated.
What Are Windows Software Drivers?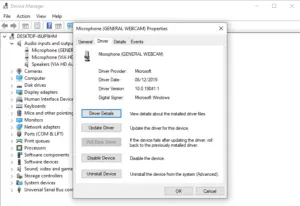 A device driver is a small piece of software that instructs the operating system and other software on how to interact with hardware.
Consider device drivers to be translators between a program you're using and a device the program wants to use in some way. Because the software and hardware speak different languages, a translator (the driver) is required to allow them to communicate.
In other words, a software application can supply information to a driver that explains what it expects a piece of hardware to accomplish. Information that the device driver understands and can then fulfill with the hardware.
Device Manager, which is accessible in all versions of Microsoft Windows, centrally manages the drivers for each piece of hardware on your Windows computer.
Drivers, for the most part, install automatically and never require further care, with the exception of the occasional update to repair issues or provide a new feature.
Can I Update the Drivers Myself?
The answer is: Yes.
It is your duty to install driver updates when they are released by the manufacturer. Some companies offer tools that will check for and install any applicable updates, but most do not.
Fortunately, there are free driver updater tools available that do the same function and are compatible with all types of drivers. Some will even look for updates and download and install them for you, similarly to Windows Update.
How to Update Windows Drivers
Updating drivers in Windows isn't something you do on a daily basis, but you may need to do it for a variety of reasons.
For example, you might need to install drivers in Windows for a piece of hardware if you're debugging a problem, if a driver wasn't installed automatically during a Windows installation, or if a driver update enables new functionality you'd like to use.
Here are several methods to update Windows drivers. But first, you need to check the driver versions.
Checking Your Driver Versions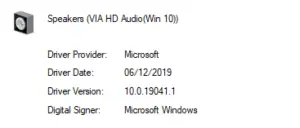 When you're having problems with a device, knowing what version of the driver you're using can be quite beneficial, especially if you're commenting on a forum or reading a thread about a problem that was fixed in a particular driver update.
To check the driver version, use the Start Menu search box to launch Device Manager, find the driver in the list, right-click, and select Properties. On the Driver tab, you'll find the version information and the date. You may also use this view to update, roll back, deactivate, or remove a driver, which is useful if you upgraded your drivers and introduced an issue.
Manual Drivers Update via Device Manager
Many hardware manufacturers provide downloads for their computers, components, and peripherals (scanners, printers).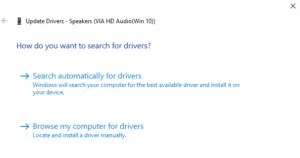 The manufacturer may include a user-friendly installer that guides you through the download and installation steps. Some drivers are archived in formats such as ZIP or RAR. If that's the case, follow these steps:
First, install an extracting software, such as

WinRAR

.
Locate the driver you wish to update on the manufacturer's website.
Find the current version for your device on the hardware manufacturer's website by following the instructions above. It is important to note that you frequently need to know the specific model number as well as the Windows operating system (Windows 7, 8, 10) and architecture (32-Bit/x86 or 64-Bit/x64).
Install the driver. It is most likely saved in an archived format, such as ZIP or RAR. Double-click it to let it auto-extract, or right-click it and choose Extract Here.
You should now see a folder with a slew of mysterious file names.
If you're lucky, one of those files will be named Setup or Install, making your life easier. However, it's also possible that no installation tool is included. In that situation, you must launch Device Manager and manually install the driver.
It is critical that you remember the location of the folder where you downloaded these files. C:Users, for example. YOUR USERNAME\Downloads
Right-click on the Start button in the lower task bar and select Device Manager to access the utility.
Next, look for the device category that needs to be updated. Expand it and choose the driver to be refreshed.
Select the Drivers tab by double-clicking on that entry. Select the Update drivers button, followed by the Browse button to locate your driver update files.
Now navigate to the folder containing the installed drivers.
Click the OK > Next button.
Done! Hopefully, the updated driver will provide you with more features, improved performance, and fewer issues.
How to Update Drivers Using an Installer
The most typical method for updating a driver for Windows is to utilize an installer tool provided by the vendor. These installers are either contained within a compressed folder (as seen in the preceding example) or are delivered as a single file.
In most circumstances, updating a program is as simple as executing it. Let's go over the setup steps:
Open your download folder after downloading the device driver.
Locate the setup file you downloaded and double-click it to run it.
You only need to click the Next > Yes > Install buttons. In most circumstances, you will need to restart your computer following the installation.
Done!
How to Update Individual Drivers via Windows Update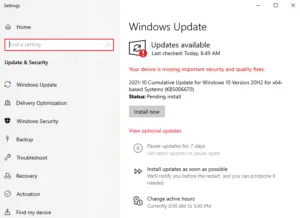 In some instances, Windows Update may be able to install drivers that aren't available anywhere else. Anything that has gone through the Microsoft certification process has been thoroughly tested, so you can have confidence in the driver files it updates.
To install drivers using Windows Update on Windows 7 or Windows 8, follow these steps:
Go to Control Panel after clicking on Start.
Select Windows Update from the System and Security menu.
Then, proceed to the list of optional changes. Install any hardware driver updates you find!
To use Windows Update to install drivers on Windows 10/11, follow these steps:
Click the Start button, then the small cog.
This launches the Settings app.
Click on Update & security to access the Windows Update area.
Click Check for Updates and hope that it automatically installs updates.
If that approach doesn't yield any results, there's a chance you can still discover a device driver by using Device Driver's "Automatic" detection method. To do so, open Device Manager by pressing the Windows key and R at the same time and typing devmgmt.msc into the search box.
Go to the driver you want to update and double-click on it, just like you did in the beginning. Instead of searching for an updater file manually, open the Drivers application, click the Update Driver icon, and then select Search automatically for updated driver software.
How to Update Windows Drivers Automatically
There are alternatives in the shape of professional driver updater software, which comes with a database of drivers (hundreds of thousands of them), scans your system for outdated drivers, and automatically installs new ones.
Outbyte Driver Updater can discover, download, and update drivers for you automatically. It scans your entire system for outdated drivers, recommends the best upgrades, and installs them for you – quickly and easily. Download Driver Updater here.
When Should You Update Your Drivers?
Rule of thumb: Don't fix what isn't broken.
Because there is a greater probability of breaking something,you may skip the driver updates if everything on your PC is running properly.
But because drivers control critical components of a computer, any failure causes the system to become unstable. As a result, drivers are frequently blamed for a variety of mishaps
Consider updating your drivers under the following conditions:
You encounter errors that you cannot explain. Stuttering audio or no sound, Wi-Fi and connection troubles, games not running or running slowly, and sporadic system crashes.
Devices do not function at all. For example, if your USB ports aren't working.
When an exclamation mark appears in beside an hardware in Device Manager. This signifies that Windows is aware that something is amiss.
To improve PC performance. Some drivers, particularly chipset and graphics drivers, may speed up your computer. However, you should probably search for other solutions to increase your PC's performance, such as using

Outbyte PC Repair

.
Which Drivers Should You Update?
When you initially buy a new PC, reinstall Windows on an old PC, or build a new PC, you'll want to make sure you're using the right drivers. You don't want to be using a generic driver when you could be utilizing the genuine driver. For example, visual card drivers included with Windows rarely offer all of the capabilities available from NVidia or AMD/ATI, and they certainly do not have the same speed benefits.
Off-the-Shelf Computer
If you're using an off-the-shelf PC or laptop and haven't manually reloaded Windows, chances are the majority of your drivers are already utilizing the manufacturer's recommended drivers. This comprises components such as the chipset, motherboard, sound card, and so on. There's also a good chance you have some kind of onboard generic video card. Your best solution is to go to the manufacturer's website and update your video card drivers, though you could also utilize the Upgrade driver tool built into Windows and detailed above.
Again, if everything on your PC is operating properly, you should probably leave your drivers alone.
Fresh Windows Install or Custom-Built PC
If you built your own PC or installed a fresh copy of Windows, you're now utilizing the Microsoft-approved drivers that come with Windows, which aren't necessarily the fastest option, especially if you have a real visual card. In the following circumstance, you should update these drivers:
Video Card
Motherboard/Chipset
Sound Card
Network Card
If you're a gamer, you'll want to maintain your video card drivers up to date on a regular basis.
What If Your Drivers Aren't Automatically Updating?
If Windows isn't automatically updating a driver that you feel it should, updates to Windows may be temporarily delayed. You can examine this and, if necessary, unpause it.
In the Start button search box, type Windows update, and then select Windows Update settings when it displays.
Select the Advanced tab.
Check the date under Pause until in the Pause updates section.
If you see a future date, click the drop-down box and select the earliest date (which should be tomorrow) to unpause updates.
Wrapping Up
And that's how you can easily update your device drivers. As previously said, keeping your drivers up to date is one of the most reliable ways to keep your PC safe from random flaws. We hope you were successful in updating your drivers using one of these methods.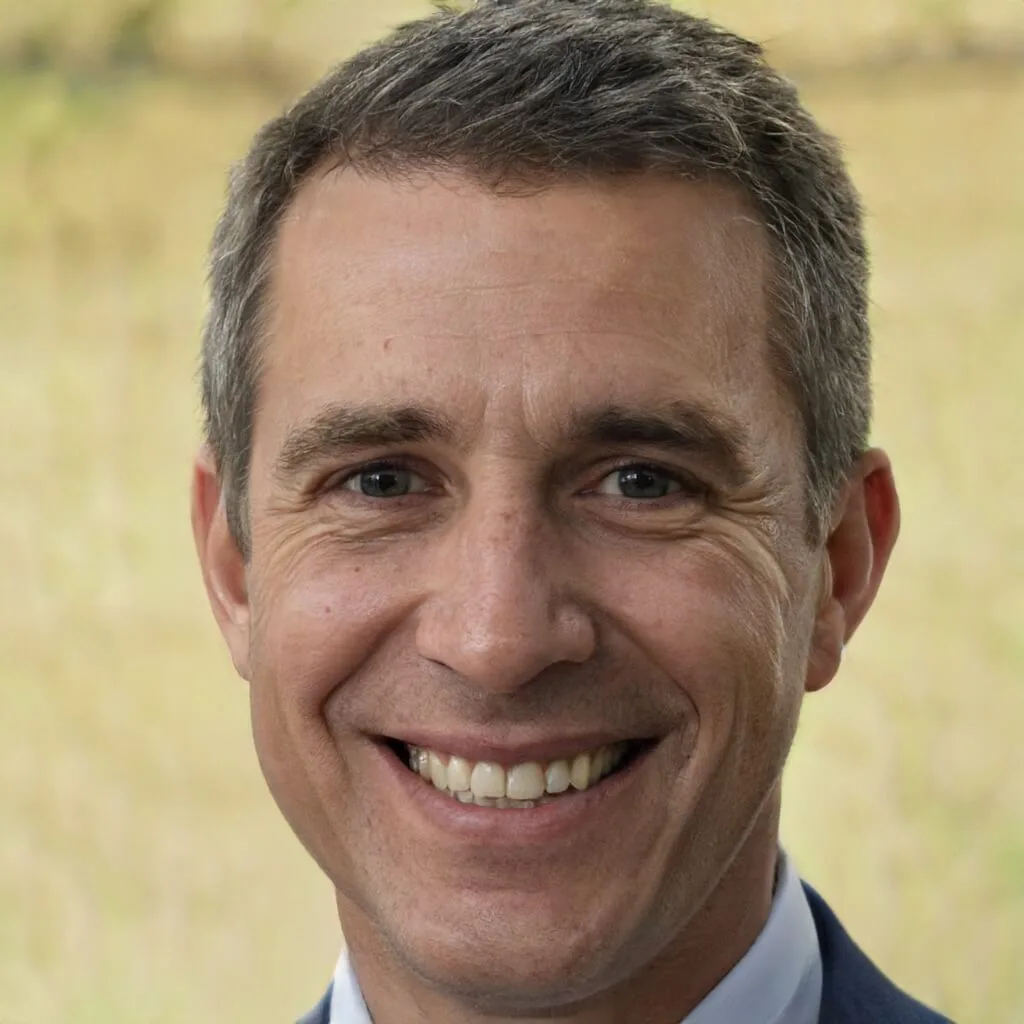 Jack is a software tester who has been working in the industry for over 10 years. He has a lot of knowledge and experience to share, and he loves to help others learn and grow in their careers. In his free time, he enjoys reading, playing chess and spending time with his family.
Jack is a professional who tests computer software for defects and usability. He works in the software development life cycle to find and report problems with the software and is often involved in manual or automated testing.
As a software tester, Jack plays an important part in the software development process because he ensures that the software is defect-free and meets the needs of the end users. He understands this fact and writes about the role of software testing in his articles in Software Tested.