Reading time:
5
Minutes
You have probably heard people saying that Mac computers are safe from viruses because most hackers focus on attacking Windows. But the truth is, Macs are not immune from any of these viruses by any means. Every day, more and more malware and viruses are popping here and there affecting computers, including Macs. One of the newest pieces of malware to attack Macs is called the mshelper. Below, we will explain what mshelper is, how to get rid of it, and how to know if your Mac is affected.
What is mshelper?
While there is no exact definition for mshelper, it is said to be a cryptocurrency mining malware that is quickly spreading across Macs through different app and software installations. This malware is suspected of using up Mac's horsepower to mine cryptocurrencies and crunch numbers for whoever that developed it. By spreading the malware over thousands of computers, the creator of the malware increases his chances of making money.
Because mshelper consumes as much processing power as it can, it was destined to be detected very soon. It doesn't care if you are currently using all your Mac's processing power. It does not even hide in the background and wait for all the processes to be completed before it starts bitcoin mining. Instead, it begins mining as soon as it can and does not stop until you remove it from your Mac.
Is mshelper Something Concerning?
The biggest issue about mshelper is how it enters your system. According to some Mac users, it comes as a fake Adobe Flash Player installer, which you can download from a BitTorrent website. Since the source is relatively unknown, as a Mac user, you have to be extra cautious with what you are downloading from the web. If possible, implement security measures on your system. Download tools and programs that will optimize your RAM and give more room for more critical processes. Install firewall protection and antivirus to keep malware from wreaking havoc on your Mac.
How Do You Know if Your Mac is Infected with mshelper and How Do You Remove It?
One visible indicator that your Mac is affected with mshelper is the sudden increase in fan heat and noise. Fortunately, you can stop what this malware is doing.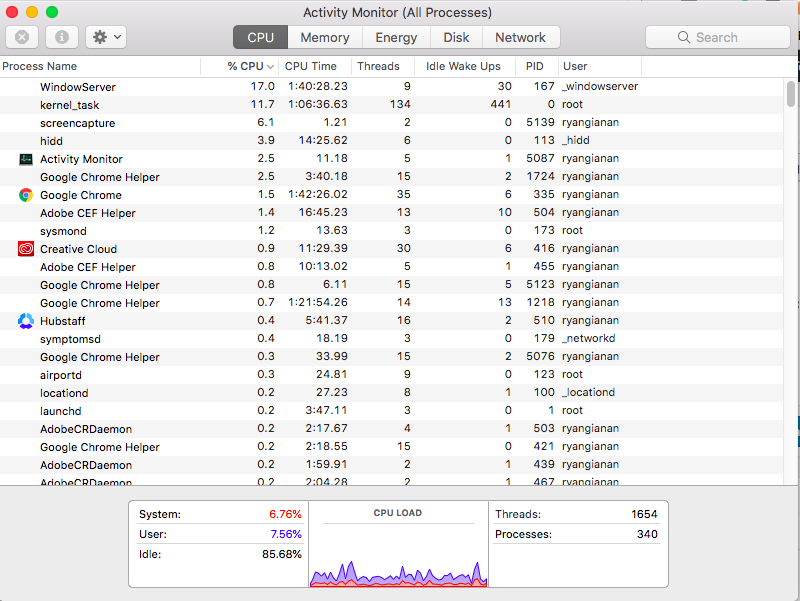 Go to Applications > Utilities > Activity Monitor.
Click in the search field and input "mshelper." If the malware is currently running, it will be listed among the apps that are using up a considerable chunk of your processing power.
Select the mshelper process and click the X button above it to end the process.
For those who have antivirus software like Outbyte macAries installed, it may help in scanning for and removing mshelper components. Ensure the tool is appropriate for your security requirements. But if you don't have an antivirus, here's what you should do:
Go to Finder > Go > Go to Folder.
Enter this on the search field: "/private/tmp/" or "/tmp".
Search for the following files and delete them:

com.pplauncher.plist file
pplauncher folder
mshelper folder

After deleting the above files, empty your Mac's Trash.
Restart your Mac.
Your Mac should be back to normal.
To verify if your Mac is free of this pesky cryptocurrency and bitcoin miner, open the Activity Monitor again and sort all processes by name. Check if mshelper is there or not.
How Can You Protect Your Mac from the mshelper Malware?
Because the source of this malware is unknown, you have to implement security measures to improve your Mac's security. Below are some of the best practices to secure your Mac:
1. Use an antivirus.
A malware may come in various forms and sizes. But with a reliable antivirus installed on your Mac's system, no malware or virus can penetrate and cause problems to your Mac. Here are some of the best antivirus for Mac: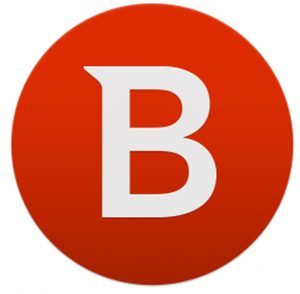 Avast! – Because it's useful and free to use, it is easy to see why Avast is one of the most popular antiviruses to date. Not only does it provide tools that can quickly perform malware scans, but it also goes over email threads and attachments to make sure no malware gets through.
Sophos – This antivirus has been offering all the necessary features you will need from antivirus software, including scheduled scans for individual drives, folders, and files. It also has added tools for quarantining and deleting any file or software that it considers a potential threat.
Bitdefender – An award-winning antivirus software, Bitdefender allows you to perform a deep scan on your system quickly. It also allows you to target specific locations. Although it has limited features, it tries to quarantine malicious files it comes across automatically.
2. Install a firewall.
A reliable firewall should not just monitor the incoming traffic to your Mac, but the outgoing traffic as well. A malware may always find a way to get through, and a secure firewall may be able to detect its connection request and notify you.
3. Download software or app from its source.
Whether you're installing Adobe Photoshop, Microsoft Office, or a Safari extension always download the installer from its source. Now, if a specific website prompts you to install an update for the particular software, take note of it and close the window. After that, go to the actual source of the software and download the latest update there.
Conclusion
If you notice the high fan rates or a rapid drop in your Mac's battery life, you might want to check if mshelper has entered your Mac's system. Well, it is not something you should panic about because this malware won't attack your system and acquire personal information. However, it might take a toll on your system if it gets too overworked. Additionally, taking action can help avoid whatever terrible situation comes next. Just keep yourself informed and educated so that you'll have an idea what to do and what to avoid.
Give us some love and rate our post!