Reading time:
4
Minutes
A macOS reinstallation might be needed for different reasons. Maybe your Mac is not working, and the only way to get the problem fixed is through reinstalling the operating system. If you are planning to sell your Mac, it's a good practice to restore it to factory settings and reinstall the macOS. Regardless of your reason, there's an easy way to reinstall macOS.
macOS Recovery Made Easy
One of the best and proven methods to reinstall macOS is using Mac Recovery Mode. Since macOS is technically installed on your Mac through the Mac App Store, it only means no physical installation disks are required. Hence, it is possible to install macOS via the Internet using Recovery HD.
What You Need to Re-install macOS via Recovery Mode
There are two primary things you need to reinstall macOS using Recovery Mode: a backup and an Internet connection. If you are planning to erase your Mac's data because you are selling it or you just think that a clean slate may possibly fix the issues, you will need a backup of your important documents. How you backup your Mac will depend on what you want to happen. You can back it up in such a way that you can still recover your current Mac's operating system version. You can also do a clean install. Either way, these top methods to back up your Mac will help.
You will also need a reliable Internet connection throughout the process. If possible, use a network with WPA or WEP security. But if you are connected to a home Wi-Fi network, this won't be a problem. An Ethernet connection can also ensure a secure and uninterrupted Internet connection.
How to Use Recovery Mode to Re-install macOS
To reinstall macOS via Recovery Mode, simply follow the steps below:
Boot your Mac while holding down the Command + R keys. Do this until you hear the startup sound and see the Apple logo.
A macOS Utilities window will appear. Here, you will see some options, including Reinstall macOS, Restore From Time Machine Backup, Disk Utility, and Get Help Online.
If you wish to erase your Mac's data before reinstalling macOS, go to Disk Utility and click Continue. Otherwise, proceed to step 8.
Select the disk volume you like to clear. Click Erase or go to View > Show All Drives. Take note that this step will delete all your data, so be sure you have already backed up your important files.
Set the Format to Mac OS Extended (Journaled). If available, select the GUID Partition Table as the Scheme.
Click the Erase button and wait for a few seconds.
Select Disk Utility > Quit Disk Utility. The macOS Utilities window will pop up again.
Choose Reinstall macOS. Click Continue.
If prompted, enter your Apple ID credentials. Wait as your Mac reinstalls macOS.
You have now reinstalled macOS. Congratulations!
If ever you want to sell your Mac, shut down your computer once the setup wizard appears. That way, the new owner can enter his own details. However, if you will still be using it, continue setting it up.
How to Install a Newer Version of macOS via Recovery Mode
Aside from the Command + R key combination, there are other ways to reinstall macOS via Recovery Mode. Other options allow you to decide whether you wish to install the newest macOS version that is compatible with your Mac or install the macOS version that came with your computer. Your options include the following:
Command + R – If you are giving away or selling your Mac, this option is for you. This will install the most recent version currently installed on your Mac.
Option + Command + R – This option allows you to upgrade to the most recent macOS version that is compatible with your Mac.
Shift + Option + Command + R – If your Mac is running on Sierra 10.12.4 or higher, this will let you install the macOS version that came with your Mac or the closest version to it that is available.
How to Connect Your Mac to the Internet While in Recovery Mode
Of course, to be able to reinstall macOS using Recovery Mode, you need to connect your Mac to the Internet. If your Mac is not automatically connected to the Internet, follow the steps below:
Go to the Wi-Fi menu.
Select your home's Wi-Fi network.
Enter the Wi-Fi password if needed.
Your Mac should now be connected to the Internet. You should also be able to download the installation software required for macOS.
Helpful Tips
Reinstalling a macOS should be a breeze with the steps we provided above. Once you have successfully reinstalled it, keep your Mac free from potential threats and malicious malware to prevent unwanted reinstallations in the future. To clean your Mac, download and install Mac repair app today!
Give us some love and rate our post!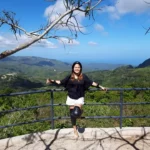 Stephanie is a wordsmith with a passion for technology. Although not a tech expert herself, Stephanie has a unique talent for transforming complex tech concepts into relatable and engaging stories. She brings her writing expertise to the tech world, sharing her insights and perspectives on the latest trends and innovations. With a love for storytelling and a knack for simplifying technical jargon, Stephanie's writing style makes tech accessible and relatable for readers of all backgrounds. When she's not writing, you can find her exploring her local coffee shops or getting lost in a good book.