Managing time is a part of our everyday routine, especially at work. Fortunately, Mac comes with a built-in calendar feature that allows you to keep up with your busy schedule by displaying upcoming birthdays, planned vacations, business trips, personal travels, appointments, meetings, and other important events. However, for your Mac Calendar to be effective and useful, you have to know how to manage and use it. Don't worry because we'll teach you how.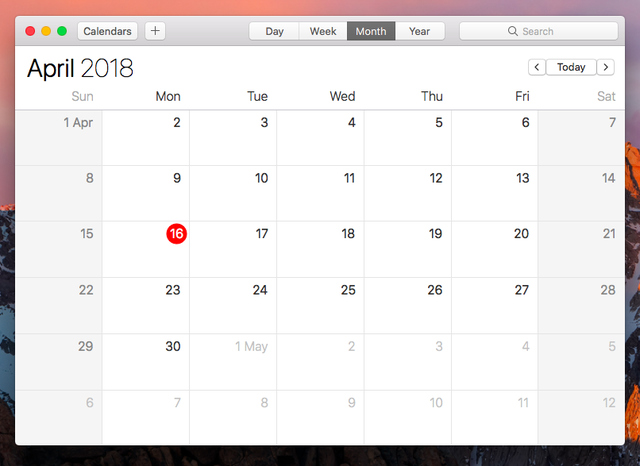 How to Add New Calendar on Mac
You can get busy with certain things in your life. You may be called to show up for a series of meetings for the whole month or you may even be asked to speak at different forums and seminars but here's the thing, no matter how busy you get, you can create as many calendars as you need. That way, it will be easier for you to differentiate your personal engagements from business appointments and meetings.
Here's how to add a new event on your calendar:
Open the Calendar app. More often, it is pinned in the Dock, but you can also find it in the Applications folder.
Go to File > New Calendar.
Name your Calendar and press Enter.
Choose a color. This one is optional. We'll explain further below.
Managing your Mac Calendar has never been so easy with its built-in color coding feature. You can set a certain color for various aspects of your life – health, work, charity works, or other personal engagements. With every life category having its own corresponding color, you can easily and conveniently go through your calendar and plan things out.
How to Add an Event
If you wish to add an important event to your Mac Calendar, here's what you should do:
Launch the Calendar app.
Navigate to the date you wish to add an event to. Double click on it.
Name your event and provide more details such as the time and location of the event. If you want to repeat the event, click on Repeat.
Now, if you want to be notified about the event, click on Alert.
Press Enter on your keyboard.
How to Manage Calendar App on Mac
Your Mac Calendar app seems to be very basic, but with integration, it can do more. Here's how to maximize Calendar app on Mac:
1. Seek help from Siri.
One of the best and useful features of Mac is the voice assistant named Siri. You can ask her to tell you if you have upcoming meetings or appointments. You need not open your Calendar app. Simply throw her questions like, "When is John's birthday?" Or "Did I plan anything for December 5?".
2. Take advantage of Multitouch.
Did you know that you can use your Mac's Trackpad to perform some awesome finger swipe tricks to get around your Mac Calendar? Here are some:
When using the Month View, swipe your two fingers up or down to move from one month to another.
When using the Weeks View, swipe your two fingers left or right to navigate around different weeks.
When using the Days View, swipe your two fingers left or right to move between days.
3. Display all your events on one page.
It is possible to list all your upcoming events in a list view. Simply click on the Search box and press the " key twice. Click Return. A list of all your upcoming events should show.
4. Get notified when you need to leave for an event.
Yes, you can tell the Calendar app to inform you when it is time to leave for an event. Whenever you create an alert, make sure you enter a location then click on Time to Leave. Now, choose your mode of travel in the Travel Time section. The Calendar will then try to inform you when it is time to set off for your appointment.
5. Keep your stuff organized.
Not many Mac users make use of Calendar's feature to open files and documents that are needed for a certain date. Thanks to a rarely used Calendar alert setting, any document you might need for an event will be opened and made available to you on that day.
When you create a new Calendar event, click the Alerts tab and tap the Plus (+) sign beside any existing alert. A new alert should then appear.
Select Time Item to see a drop-down menu that shows what time options you have.
Choose Custom to see the following options: Message, Message with Sound, Email, and Open File.
Select Open File to set what files to open on that particular event.
Wrapping Up
Your success as a business or as an individual relies so much on your ability to meet deadlines, organize appointments, and stay on track. But, none of those will be a problem as long as you have your Mac Calendar.
Then again, there's no point in organizing everything in your life if your Mac can't keep up with you. Make sure it retains its top performance, whenever and wherever you go. Install Outbyte macAries, a 3rd party cleaning tool, to easily get rid of files and apps that are slowing down your device.