As a Mac user, you probably share this one guilt among other users: deleting a system file. Whether accidental or not, this is actually a common occurrence. It's not exactly a good thing, but it happens. And because it happens to a lot of users, naturally, solutions to the problem have been found. So, if you are wondering how to restore deleted files, mainly system files and folders deleted from your Mac, this article has all the info you need.
What Are System Files and How Does One Get Deleted on Mac?
Simply put, a system file is any file that has the system attribute on. When system attribute is turned on in a file, it means that this file is crucial to the overall function and performance of an operating system. Given its importance, the System Files naturally should be left alone. Changing, moving, and deleting them can cause instability if not a total system failure. Unfortunately, it is straightforward for these files to be deleted on a Mac. If you don't remember removing one but notice issues that could have been caused by the action, then you or someone who used your Mac probably did it by accident.
Typically, System folders can be easily accessed in Finder. Some users often mistake the System Library folder for the Library folder (and vice versa). Upon opening the System Library folder, users might think that the unfamiliar files are junk or temporary files, so they delete them in an attempt to free up storage space and reduce unnecessary files in their Mac. Another way to access system files is through the command line, which requires going to the Mac file system's root directory. More advanced users who tend to feel a bit adventurous may end up deleting files they shouldn't be meddling with, in the first place. Then again, what's done is done. Here Mac file recovery methods that you should try to get your system running normally and smoothly again.
Method 1: Retrieve from the Trash.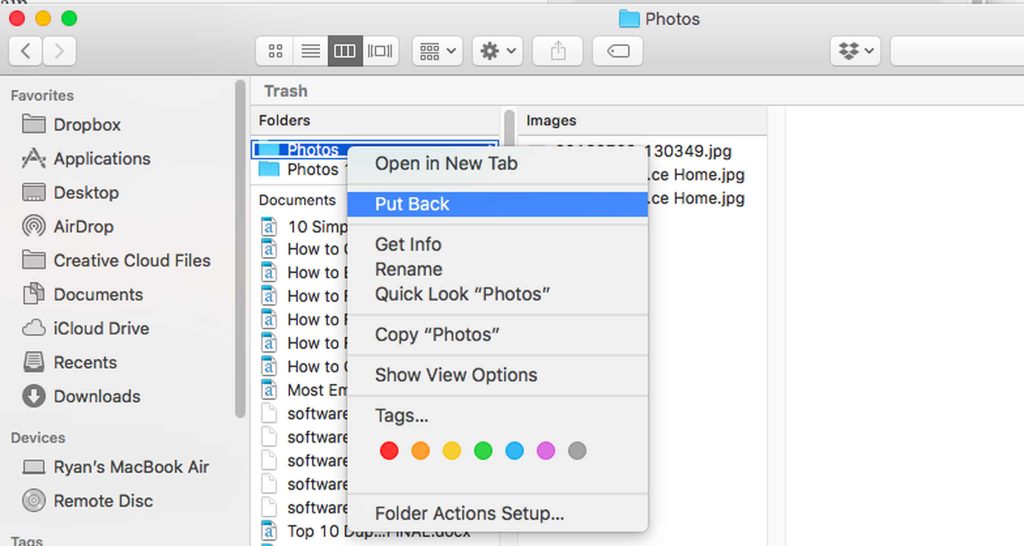 The first place to check to recover deleted files on Mac is the Trash. As with other items that you delete, system files are likely to end up in the Trash, too. If you haven't permanently emptied the Trash yet, chances are the system files you accidentally deleted are still there.
Open the Trash icon.
Locate the deleted system file/s or folder/s. Usually, it will have a technical-looking filename.
Right-click on a file or folder, then select Put Back.
Hopefully, this method will restore the deleted files back to where they should be.
Method 2: Recover individual files from Time Machine.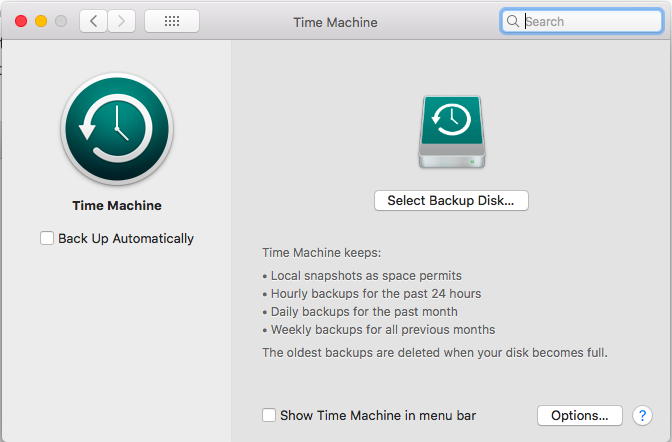 Time Machine is Mac's built-in backup utility. It allows you to backup your Mac's content to an external storage device, letting you recover the data when needed at a later time. You can backup your entire Mac, including all files and programs, but you can also be more selective as to what to back up or not. When enabled, Time Machine can back up your Mac at a specified time. It can be hourly, daily or weekly. You can try restoring from a Time Machine backup to recover all files including system files. Hopefully, the most recent backup was created before you deleted the system file or folder in question.
Click Time Machine on the Dock or choose Enter Time Machine in the Menu.
Look for the file/s to restore. You can use the search field if you know the filename. Move through the files until you find what you're looking for.
Press Space for a preview of the file to make sure that it's the file you need to restore.
Once you find the file, select it and click Restore.
Method 3: Restore your entire Mac using Time Machine.
If you are unsure which specific files were deleted, then the best you can do is restore your Mac to how it was before you accidentally messed with its system files. This will involve restoring a full backup from the Time Machine.
Restart your Mac. Once you hear the first startup sound, hold down COMMAND + R together.
Don't release until you see the MacOS Utilities window.
If you have a Time Machine backup, the option to choose "Restore From Time Machine Backup" will be there. Choose it.
Follow the onscreen instructions to complete the backup restoration process. It may take time to complete, so make sure your Mac is plugged in directly to a power outlet.
Method 4: Use a Mac file recovery software or app.
If you already emptied the Trash just recently or didn't enable Time Machine, you can try using a Mac file recovery software. The exact recovery process will vary from app to app, but typically, it will involve scanning your startup disk for deleted system files and folders, looking for items that can still be recovered. The app will then let you review the files and save them on a new location.
Final Thoughts
No one would intentionally delete system files, so don't be too hard on yourself when you accidentally do. If you made a mistake while in the process of cleaning your Mac of junk, then we suggest you just use an app such as Outbyte macAries. This app is designed to scan your files and get rid of junk, and eventually help boost your Mac's overall performance.