Reading time:
4
Minutes
Every year, Motorola introduces a bunch of new phones to their already great lineup. With new features added to these new phones, choosing the best can get a bit confusing. But fret not because we are here to help. We checked all the details of the latest Motorola phones, considering the specific needs and budget. The list below is the best Motorola phones to date.
1. Moto Z3 Play
Moto Z3 Play is the latest addition to Motorola's Moto Z lineup. Released in June 2018, this phone is an improved version of its predecessor. It has a tall 18:9 display and is powered by Snapdragon 636. It also has a dual camera that takes clear and quality photos, especially in a well-lit environment. It supports all types of Moto Mods that have been released since the first-ever Moto Z phone. The current price of Moto Z3 Play in the market starts at $499.
2. Moto E5 Series
In May 2018, Motorola released more versatile phone versions with their Moto E5 series. Like the G6 collection, the Moto E5 series features a regular model, a Plus, and a Play. Even though the E5 Plus and E5 Play are the only E5 models available in North America, they are both equally impressive. While the Motorola E5 Play comes with a removable battery and a durable plastic body, the Motorola E5 Plus features a full 6-inch display and a massive 5000mAh battery.
3. Moto X4
Released in October 2017, the Moto X4 was the revamped version of the ever-popular Moto X series, which quickly disappeared after Motorola was bought by Lenovo from Google. Moto X4 was Motorola's first phone that has Amazon's Alexa Assistant already built-in. It also featured most of Motorola's software like the Moto Display. This phone also made history for Motorola as it was the first Moto phone that comes with a wide-angle secondary camera.
4. Moto Z2 Play
In June 2017, Motorola released Moto Z2 Play, a phone that was designed to bridge the gap between the Moto Z flagship and the cost-efficient Moto Z Play. This handset, however, has a sleeker design, unlike its predecessor. Apart from the enhanced chassis of Moto Z2 Play, it features an improved 12MP camera backed by a Dual Pixel Focus technology and has a more full aperture. Like Moto Z3 Play, this phone supports some Moto Mods.
5. Moto G6 Series
With the release of the Moto G6 series in April 2018, Motorola has proven itself as one of the most capable manufacturers of budget-friendly devices. Three devices are included in this collection: G6, G6 Play, and G6 Plus. They share the same height and body, they each have distinct specs and features. At the moment, the Moto G6 Plus is not available in North America, but it is available on other continents, such as Asia, Europe, and South America. The price of the Moto G6 series starts at $200.
6. Moto G5 and G5 Plus
Moto G5 and G5 Plus are the two phone models included in the Moto G5 series. Although they both have improved batteries and cameras, they actually differ in features, price, and size. Motorola G5, which is not available in the United States, is more affordable because it uses plastic materials and only a bit of metal. The Motorola G5 Plus, on the other hand, goes over and beyond, featuring a 4GB RAM and a Snapdragon 625 chip. As of this writing, Moto G5 Plus can still be purchased from some outlets, but it is being slowly replaced by the Motorola G6 series.
Summary
Until today, Motorola continues to manufacture top-quality phones that have attractive features. While some are quite pricey, others are wallet-friendly. Regardless of what Motorola handset you choose, it won't last if you don't take good care of it. To ensure that your Motorola handset lasts, we suggest installing android cleaner app. With this tool, your device's RAM will be given a boost, and all the lagging apps are closed. Hence, you can be confident that your device performs at its best all the time.
(Photo Credit: Motorola)
Give us some love and rate our post!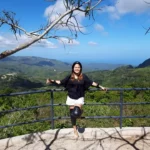 Stephanie is a wordsmith with a passion for technology. Although not a tech expert herself, Stephanie has a unique talent for transforming complex tech concepts into relatable and engaging stories. She brings her writing expertise to the tech world, sharing her insights and perspectives on the latest trends and innovations. With a love for storytelling and a knack for simplifying technical jargon, Stephanie's writing style makes tech accessible and relatable for readers of all backgrounds. When she's not writing, you can find her exploring her local coffee shops or getting lost in a good book.