When it comes to mobile games, Android no longer sits in the shadow cast by iOS. Over the past few years, Android games have considerably grown that you can now find a plethora of excellent and fun games with categories ranging from puzzles, adventure, role-playing, sports, and even platforming. While some of them are free, others may cost a few dollars. But also if you pay for these games, it is guaranteed that they can all offer an entertaining experience.
We won't make this introduction longer. Here is our round-up of the best Android games this 2018: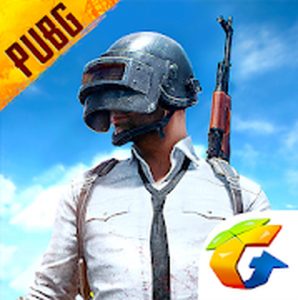 With more than 10 million downloads, PlayerUnknown's Battlegrounds is probably one of the most popular Android games today. The concept of this game is simple. Some players fight each other in battle royale-style. The last man standing wins the game. Although it has a PC version, the mobile version is more comfortable to play, thanks to the touchscreen feature of mobile devices.
Reviews:
Shaun Rogers – ☆☆☆☆☆: "Can't get enough! Best game EVER to touch a mobile platform without a doubt. Been playing since the Chinese version and got this as soon as it was released and honestly am so happy with the result, especially after today's update, so smooth and the added extras that the Chinese version eventually got! Please add Mirimar! And if possible, the newest map that's on the PC. More maps is the only thing this game needs and once added, will solidify its place in the history books!"
Robert G – ☆: "This last update killed the game for me. I'm not sure what you were trying to do with it but it's laggy, and your new features interfere with game function. Also, I used to be able to ignore calls while in the game and now it drops me from the game. I doubt I will ever want to play this game again if these problems are not fixed. This update was a waste and destroyed a great game."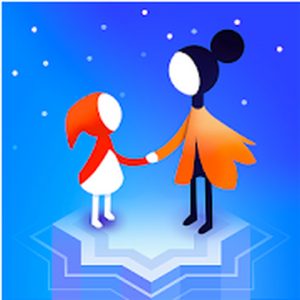 Monument Valley 2 is the sequel of the mind-boggling Monument Valley game. Still, this game gets you mentally-stimulated, but this time, it has more color and light. Although this game introduces a new character named Ro, it retains the immersive music that made its predecessor so exciting to play. Even better, you can quickly dive right into the game even if you haven't played Monument Valley yet!
Reviews:
Harv K – ☆☆☆☆☆: "Loved the Monument Valley series. The second one is as beautiful as the first one. It's just not as challenging. But it was compensated with the beautiful and warm story of Ro and her cute child. Love it. It feels that due to the easy challenge and the theme of the story (motherhood/parent/etc.), Monument Valley 2 is a more suited game as an introduction to the series for little kids."
Ananda Kumar – ☆☆☆: "Don't let the graphics fool you. They are gorgeous and a real pleasure, but as a game, it is well short of the original Monument Valley. It was by comparison too easy and over so quickly I thought there must be another stage. Frankly, as a game, not worth the cost. Is there a whiff of profiting on past success?"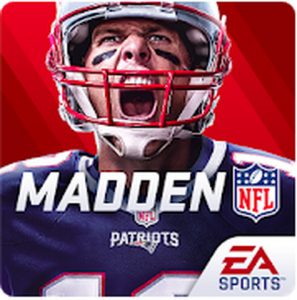 Although it's a new Android game, Madden NFL Football managed to defeat other competitors in the Sports Game category. In case you are wondering why it did, this game features crisp graphics and technical gameplay that focuses on smart decision-making. To play, you have to build a team of legends and stars that will compete in NFL challenges.
Reviews:
Jacob Verlander – ☆☆☆☆☆: "It is an addictive game. It has good graphics, great gameplay, and tons of live events. It also has easy controls."
Mark Hofer – ☆☆☆: "I think it would be a great idea to add a practice mode where you can test out your newly improved offense or defense without stamina (and obviously there would be no reward). Overall, it's a pretty good game. You should add injuries during season games, head-to-head, and league tournaments, and that means adding backups for a position. Just adding ideas to your board that I believe would be very cool."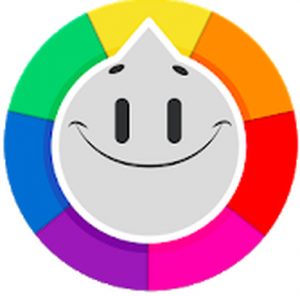 Trivia Crack allows you to focus more because you will have to subscribe to specific channels or categories. After that, you can engage in head-to-head trivia battles against random people or your Facebook friends. You can also choose whether you want to join in a more focused single category game or participate in multi-channel trivia matches.
Reviews:
Hanele – ☆☆☆☆☆: "Best game ever! I am totally addicted to playing the game, but also the features where you can author your own questions and even help translate."
Anthony Farraj – ☆☆: "This game is ADtastic! I'm no stranger to ads in a free game, that's how they make money. This app is overly excessive. Every single time you tap your screen an ad is prompted. 'Would you like to watch an ad for a bonus? No?! Well, here's an ad for the next screen anyways.' If you ever get to the game over, the ADsplosion that this app is, it's actually everything you want in a trivia game, so much potential squandered by greed."
Best Adventure Game: Broken Age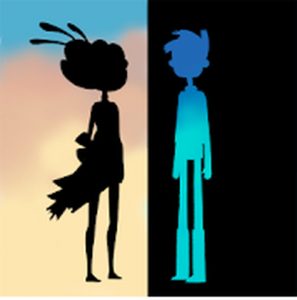 Broken Age is the game that began the revolution of gaming crowdfunding. It focuses on the story of two teenagers, who are struggling against the traditions that bind them. We consider it as the best adventure game because of its beautifully rendered graphics, a great soundtrack, and a uniquely-designed adventure.
Reviews:
Erik Kelly – ☆☆☆☆☆: "How can you not love it? It's whimsical, beautifully drawn, and animated, has wonderful voice acting, and a brilliant soundtrack. It's honestly one of the most striking games I've played. Sure, the ending could be considered a bit weak, but honestly, if you didn't enjoy this game, you might not have a heart. 9/10, would play again."
Sarah Citta – ☆☆: "Sound Bug. The first time I played it, I got about halfway through and LOVED IT! Amazing art, cheeky characters, fun puzzles, the works. Then the sound bugged out. Stuttering, echoing dialogue. I uninstalled/reinstalled and still experience the same problem. I have since changed my 5-star review to a 2-star, pending update or if I can find a fix."
In Conclusion
We hope that you find this roundup of best Android games useful. Now, start browsing through Google Play and download which game caught your attention. But, wait! Before you even begin downloading, be sure your Android device is performing well. Download and install Android cleaner tool first to free your device of any junk that might slow it down.
Do you know an Android game that deserves to be on this list of best 2018 Android games? If you do, please share it with us in the comments sect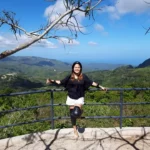 Stephanie is a wordsmith with a passion for technology. Although not a tech expert herself, Stephanie has a unique talent for transforming complex tech concepts into relatable and engaging stories. She brings her writing expertise to the tech world, sharing her insights and perspectives on the latest trends and innovations. With a love for storytelling and a knack for simplifying technical jargon, Stephanie's writing style makes tech accessible and relatable for readers of all backgrounds. When she's not writing, you can find her exploring her local coffee shops or getting lost in a good book.