Reading time:
7
Minutes
With the World Cup fever infecting the world, sports apps for Android has become more popular. Besides, sports is a common hobby –World Cup or not. Sports fans use these apps to keep track of their favorite team, stream gameplay videos, engage in discussions, read the latest news, and play online games.
Most people love sports, regardless of whether they know how to play or not. There are different kinds of sports apps on Google Play Store, categorized between apps that are sports-specific (like basketball-only apps) and universal sports apps that cover most anything related to sports. In this article, we've listed down the best sports apps and what the features that make them stand out from all the others.
ESPN
Every sports fanatic knows about ESPN and its various sports apps. ESPN has a wide range of sports platforms available not only for Android but all other devices as well. Some people don't like them, either because of the variety of services of the app or because of the ads, but one thing people can't deny is the full range of features and coverage they offer.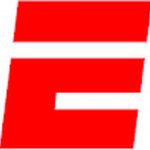 ESPN lets you stream games real-time, get fast access to the latest score of your favorite team, listen to ESPN podcasts and radio programs, live stream through TV, and customize your news feed to show everything that's related to your preferred sports or team. However, take note that you need to be subscribed to ESPN+ to be able to watch live games. ESPN+ costs $4.99 per month or $49.99 per year.
Feedly
Feedly is an RSS- reader app that lets you follow whatever websites, blogs, news sources or channels that you want. It works great for sports fans, but people with other interests can use it, too. The great thing about Feedly is that you can follow websites of your favorite sports or team without downloading anything. It saves you a lot of storage space that may be otherwise allocated to apps and files from these sports websites.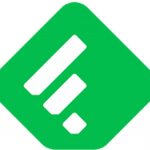 Feedly lets you follow sources and sports sites without doing anything else –no download and no signing up. You don't have to switch between different apps or tabs because you have everything you need in one place and an easy-to-read format.
Feedly is free, with no in-app purchases and ads. However, the websites you visit from the Feedly app might still show ads.
Reddit
Reddit is not the first app that you would go to if you want to know the recent news about your favorite football team or you want to livestream current games. However, if you're looking for in-depth info about specific sports topics, Reddit is a treasure trove. There's a lot of 'subreddits' that discuss particular issues including individual sports, teams, leagues, and players, most especially the famous ones.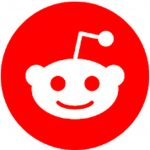 Reddit is also a great venue to interact and communicate with other fans from around the world. It may not be an excellent source for live updates or live scores, but it is a good news source, as well as an active platform for discussion. Reddit is free, but if you want extra features, it will cost you $3.99 per month.
SofaScore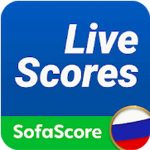 If you're looking for the latest score of any game or sports, SofaScore is your go-to site. It shows scores for practically every sport. Whether you're looking for scores for basketball, football, baseball, hockey and other minor sports such as badminton, volleyball, darts, tennis, rugby, cycling, and bandy. The interface is clean and comfortable to use, considering how much information this app offers. This app is a must for people who want to know the latest numbers and scores in any sports.
TuneIn Radio
It is by far the best radio app for sports fans. It includes several radio stations from around the world, including talk radios and sports radios. You can take your pick from the 100,000+ stations and podcasts on the app and its website. You can also take advantage of the live games from popular sports leagues such as NBA, MLB, NFL and NHL with its premium feature.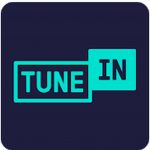 So if you're someone who loves to listen to the radio in the background, then TuneIn Radio is perfect for you. The free version comes with tons of radio stations to choose from, but if you want to listen to curated live games, you'll have to shell out $9.99 every month.
Twitter
Twitter is a crazy place. There's a lot of crazy people saying crazy things. But one thing you'd love about Twitter is its coverage on sports. Most players, teams, leagues, and sports organizations have their own Twitter accounts that you can follow. Once you followed these accounts, your Twitter newsfeed will be filled with everything about sports. Sometimes, team updates are even posted here first before they also hit the news.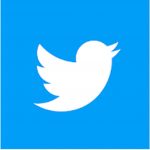 Aside from Twitter, players and teams also use Instagram or Facebook. Whatever platform you are using, follow players and sports teams to get first-hand access to updates, scores, news and sometimes exciting banter with other players. Just be careful, because social media can be awful sometimes.
Yahoo Sports
Most of us grew up with Yahoo, so Yahoo Sports is a familiar platform for most of us. Even with the death of Yahoo Messenger, Yahoo Sports remains strong. It offers a lot of features, but the news is its bread and butter. It covers almost every sport all over the world, while some articles provide more in-depth analysis and coverage of some sports. They also offer the occasional live broadcast of games like Super Bowl 2018.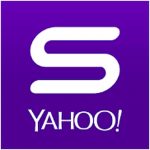 Also, their fantasy sports platform is one of a kind, and the fantasy sports app is voted the Best Fantasy Sports Mobile App by the Fantasy Sports Trade Association for five consecutive years. Plus, all the apps are free!
YouTube
If you want to watch anything related to sports, YouTube is where you go. If you missed a game or an event, wait for a couple of hours because it will be on YouTube later – either uploaded by the official organizer or by fans who recorded their video. Plus, you can watch great highlight channels if you don't feel like watching the whole game. There are also commentaries from sports analysts to help you better understand the game.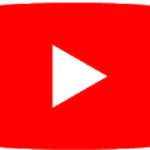 YouTube is not a good source for news, scores or live streaming, but it is an excellent place to watch reruns of the season's playoffs, catch up on highlights, or watch the 'the best of' videos. If you hate ads, you can upgrade to premium. The premium account also allows background play and provides access to YouTube Music.
Official League Apps
Sports leagues usually have their apps, and this is true for most North American sports teams and European football leagues. You can view schedules, scores, updates, news and live games through these apps. Some of these apps are free while some have subscription fees, especially those that offer live streaming of games. However, the basics are the same. These are great sports apps for Android, mainly if you have a specific team you want to follow.
Live TV Apps
Live TV has evolved from being a cable-only thing to being a mobile app. Live TV apps let you follow a wide range of channels, including sports channels. You can get your dose of local home team games while national sports channels give you scoop on the national sports scene. It is difficult to say which channel is the best because every sports fanatic has his or her preferences. It all depends on what you want to watch.
These free sports apps let you know what the recent happenings are in the sports world, so you stay ahead of the game. To make sure you enjoy smooth live streaming through these sports apps for Android, boost your device's performance using an app like Android cleaner tool.
Give us some love and rate our post!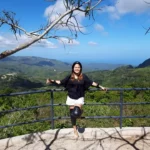 Stephanie is a wordsmith with a passion for technology. Although not a tech expert herself, Stephanie has a unique talent for transforming complex tech concepts into relatable and engaging stories. She brings her writing expertise to the tech world, sharing her insights and perspectives on the latest trends and innovations. With a love for storytelling and a knack for simplifying technical jargon, Stephanie's writing style makes tech accessible and relatable for readers of all backgrounds. When she's not writing, you can find her exploring her local coffee shops or getting lost in a good book.