Windows has been around for decades and it's a well-known fact that updates are released to help fix problems. When you're having trouble with Windows Update, don't panic! There are some easy fixes for the most common errors.
But what is Windows Update?
Windows Update, Defined
Windows Update is a useful tool that Microsoft has provided to keep your PC or laptop up-to-date. It's important to have this tool working properly because it can help prevent data breaches and malware attacks.
In Windows 10/11, you get to decide how frequent and when to get the latest update. To manage this option, you can go to the Check for Updates section, which can be accessed by clicking the Start button, going to Settings, clicking Update and Security, and finally, choosing Windows Update.

Unfortunately, sometimes you may get an error message when trying to install updates. Luckily, this article will walk you through the steps of how to fix windows update errors so you're back on track in no time!
What Is Windows Update Error 0x80070643?
The Windows Update error 0x80070643 may happen while installing or updating your Windows operating system. It may also surface when updating any app you have installed on your device. This error code comes with varying error messages. We've listed these messages below:
Scenario #1:
2018-11 Update for Windows 10/11 Version 1803 for x64-based Systems (KB4023057) – Error 0x80070643.
Scenario #2:
There were some problems installing updates, but we'll try again later. If you keep seeing this and want to search the web or contact support for information, this may help: (0x80070643).
Scenario #3:
There were problems installing some updates, but we'll try again later. If you keep seeing this and want to search the web or contact support for information, this may help:
Definition Update for Windows Defender – KB2267602 (Definition 1.213.1379.0) – Error 0x80070643.
Scenario #4:
One or more issues causes the setup to fail. Please fix the issues and then retry setup. For more information see the log file.
0x80070643 – Fatal error during installation.
What Causes Windows Update Error 0x80070643?
The Windows Update error code 0x80070643 is often a result of incorrect system settings configuration and driver malfunction. However, there are many other possible triggers that can lead to this error message. These are as follows:
Your system is attacked by viruses or malware.
Some system files are missing or corrupted.
Some old applications and programs are incorrectly removed.
Your computer was shut down improperly.
The Windows Update database has been corrupted.
Getting Windows Update Error 0x80070643? Here's How to Fix It
To resolve the error, the first thing you should do is to check the system architecture. And then, install the most recent version of the .NET Framework. If that doesn't work, run the SFC command or try to install the Windows Update manually.
For a detailed guide on what to do, refer to the solutions below.
Solution #1: Try to Reinstall the Update
Though this rarely happens, sometimes, the error only lasts for a few seconds. This means all you need to do is try installing the update once again hoping that the error disappears.
So, it's worth trying to reinstall the update once more before proceeding with other complicated fixes.
Solution #2: Download the Update File Once Again
If you encounter the error while downloading from a certain source, then it is possible that the installation files that you are trying to download are corrupted. Now, if you suspect that this is your situation, don't worry. You can easily resolve this issue. Just download the installation files once again and update Windows or the program.
Solution #3: Uninstall or Reinstall Any Recently Installed Apps
Are you seeing the error while updating a program? Then consider reinstalling the latest version of the program instead.
For better results, uninstall the program first. Here's how:
Into the Cortana search field, type control panel and click on the most relevant result.
Go to Programs and select Programs and Features.
Right-click on the program you wish to remove.
Hit the Uninstall button.
Follow the on-screen instructions.
After that, visit the official website of the program and download the most recent setup file.
Finally, double-click on the downloaded setup file and reinstall the program.
Solution #4: Check Your Internet Connection
The Windows 10/11 update process is a complex one that takes into account many factors. One of those factors is the strength of your internet connection. If you have a weak or slow internet connection, the download and installation process may take quite a bit longer than if you had better connectivity.
If you are having problems with your internet connection, then it is possible that you encounter the 0x80070643 error code. So, before you proceed with the installation process, make sure that your network is stable or has a good speed.
To make sure that there is nothing wrong with your internet connection, follow these steps:
Restart your computer. Restarting can often resolve the issue you are having. To restart your Windows 10/11 device, go to the Start menu, select Power, and click Restart to reboot.
Another thing you should do is to restart your router or internet modem. You can simply cut off the power supply of your router or modem to turn it off. You can also manually unplug them from the power sources. After a few minutes, connect it back to the power source and check if the internet connection issue is fixed.
If the internet connection issue persists, perform a hard reset. This way, you can restore your network to its factory settings. To do a hard reset, press and hold the Reset button at the back of your router or modem. Do this for 30 seconds. And then, restart your modem or router.
If all else fails, contact your internet service provider. Perhaps they are performing maintenance on their servers or they can provide you with a more specific solution to the internet connection issue.
Solution #5: Close Other Active Programs
Other active programs running in the background can also affect the Windows Update process. Why? This is because they are also accessing some important system files and are using your device's resources.
To close all active programs running on your computer, here's what you should do:
via Task Manager
Press the Ctrl + Alt + Delete keys simultaneously to open the Task Manager window.
Go to the Processes tab.
Select a process that you want to end.
Click the End Task button.
via the Command Prompt
Launch the Command Prompt by going to the Start menu and typing cmd into the search field. Right-click on the top-most result and select Run as Administrator.
Into the command line, type tasklist and hit the Enter key.
Now, a list of all running processes will be displayed on your screen.
Next, type the taskkill /IM Process Name /F command to end one process. Hit the Enter key after that. For instance, if you wish to close Notepad, run the taskkill /IM notepad.exe /F
Solution #6: Restart Your Computer
Have you ever noticed your computer's performance decrease? Your PC is working hard but it just can't seem to keep up with the tasks that are being thrown at it. This is because of how computers work. They need time to clear out junk and update their drivers, which makes them run more smoothly.
Every now and then, give your machine a break by restarting it (also known as rebooting). Restarting clears out all the unnecessary files and programs that have been collecting on your system over time. This will result in an increase in speed for you while browsing the internet or using other software applications.
Rebooting also fixes bugs or glitches caused by faulty hardware, including Wi-Fi connectivity problems and the Windows Update error 0x80070643.
Solution #7: Run the Windows Update Troubleshooter
If you are constantly running into errors when trying to update your Windows 10/11 system, there is a troubleshooter that can help. The Windows Update Troubleshooter will tell you if the problem is in your computer or network and then provide an answer for how to fix it. It's like having a tech-support specialist on call 24/7!
The Windows Update troubleshooter is basically a utility that helps in fixing the problems associated with Windows Update. It is an automated tool that can be set to fix the problem automatically. Though it has many advantages, it also comes with some disadvantages like it does not work on all versions of windows and might have a limited success rate in solving the problem.
So, how do you use it? Follow these steps:
Click the Start button.
Go to Settings and select Update and Security.
Navigate to Troubleshoot and click Additional Troubleshooters.
Next, click Windows Update and hit the Run the Troubleshooter button.
Wait for the tool to finish looking for issues and fixing them.
Solution #8: Install the Latest .NET Framework Version
The .NET Framework is the backbone of all Microsoft-based programming languages and software development. It provides an application programming interface (API) for managing memory, creating and running applications, processing input and output, etc. The foundation for all Microsoft platforms, the .NET Framework was created to provide a standardized way of building Windows programs that would be consistent across versions.
While this program plays an important role, it sometimes triggers error messages to show. One is the Windows Update error 0x80070643.
To resolve issues with the .NET Framework, all you have to do is install the latest version. Simply visit the official manufacturer's website, download the latest .NET Framework version that is compatible with your device, and install it. That's it!
Solution #9: Disable Your Antivirus Software
The internet is one of the most popular areas in which we interact with others on a daily basis. This leaves us open to many different types of threats including viruses and hackers trying to steal our personal information. To avoid these dangers while still enjoying everything that the internet has to offer, we need an antivirus program.
An antivirus is a computer program designed to identify, control and remove malicious software that can harm your computer. Antiviruses are important because they protect you from malware like Trojans, worms, adware, spyware, and other harmful programs. If there is an issue with your antivirus protection or if it triggers error messages like the 0x80070643 Windows Update error – it's time for you to consider updating your antivirus software! Better yet, disable it temporarily.
To disable your antivirus program, find its icon in the notification tray on the taskbar. Right-click on it and select the option to exit or disable the program. After that, try to install the update once again. Once you have successfully installed the update, activate your antivirus again. This way, you stay protected against threats.
Solution #10: Perform an SFC Scan
The System File Checker or sfc.exe is a small program that can be used to scan for and repair problems with Windows files. It is the tool used by Microsoft to perform troubleshooting tasks. It's advised that you run this utility on a regular basis in order to avoid potential software issues down the line.
If you wish to use the System File Checker utility, you should be familiar with how it works. By default, it is designed to provide various parameters which allow users more control over how it works and what it fixes. This includes specifying certain directories as exclusion zones or selecting specific DLLs that should not be repaired automatically if they are found corrupt or missing from your computer's directory structure.
So, how do you perform an SFC scan? Follow these steps:
Go to the Start menu.
Into the text field, type cmd and hit Enter.
Next, type the sfc /scannow command into the command line and hit Enter.
Solution #11: Pause Other Updates and Downloads
Other program updates and downloads may conflict with your current program or operating system update. In this case, execute the update task one at a time to avoid conflicts.
Here's how to do it:
Go to the Microsoft Store.
Click on the three-dotted menu.
Select Downloads and Updates to check if there are active updates taking place. If there are active updates, pause them temporarily. And then, try to install the Windows Update once again.
Take note that you should try not to do other tasks unless you complete one.
Solution #12: Rename the SoftwareDistribution Folder
Windows computers come with a wide variety of folders and subfolders that are often not very well understood. One of these is the softwaredistribution folder, which can be found under Windows/SoftwareDistribution.
The Software Distribution folder is designed to store updates from Microsoft for Windows and other Microsoft applications like Office or Skype. It also stores updates that are downloaded but not yet installed on your computer – so if you want to save space on your hard drive, you should delete any unwanted files in this folder as soon as possible!
For some users affected by the Windows Update error 0x80070643, renaming this folder has resolved the problem. Here's how they did it:
Go to the Start menu and type cmd into the search field.
Next, right-click on the most relevant result.
Select Run as Administrator.
Into the command line, type the following commands. Be sure to hit the Enter button after each one of them:

net stop wuauserv
net stop bits
rename c:\windows\SoftwareDistribution SoftwareDistribution.bak
net start wuauserv
net start bits

Restart your computer.
Reinstall the update and check if the error persists.
Solution #13: Delete Everything in the Catroot2 Folder
The Catroot2 folder is present on all Windows systems. This folder contains information about the drivers, services, and hardware installed in your system. It also stores important files that are used to boot your computer into a working state when you start it up.
Even though this folder holds plenty of crucial information, it is also notorious for causing errors in Windows. And in that case, the best solution should be to delete everything in it. Here's how to do it:
Launch an elevated Command Prompt.
Enter the following commands. Make sure you hit the Enter button after each one of them:

net stop cryptsvc
md %systemroot%\system32\catroot2.old
xcopy %systemroot%\system32\catroot2 %systemroot%\system32\catroot2.old /s
net start cryptsvc

And then, proceed with updating Windows.
Solution #14: Update Windows Defender
Windows Defender is a free antivirus program that protects your computer against malware and other malicious software. It's built-in to Windows 10/11, 8.1, 7, Vista, and XP operating systems by default.
Windows Defender offers real-time protection as well as on-demand scanning of your system for viruses and spyware. You can also manually scan files or folders you select using the "scan now" button on the main screen in Windows Defender Settings. The program will automatically remove any threats it finds during a scan with just one click.
Now, there are times when Windows Defender also triggers errors like the Windows Update error 0x80070643. If you suspect that this tool is causing issues, update Windows Defender by doing the following:
Go to Start and select Settings.
Navigate to Update and Security.
Select Windows Security and click Virus and Threat Protection.
If you are prompted that you are not using the latest version of Windows Defender, click the Check for Updates link.
Click the Check for Updates button in the new window that appears.
Wait for the updated version to be installed.
Solution #15: Perform a Clean Boot
Windows Clean Boot is a troubleshooting tool that runs on Microsoft Windows operating systems. It's used to identify whether software issues are affecting the performance of your device, and if so, which ones. When you start up your computer with a clean boot, only the core operating system files and drivers will load – nothing else. This can help isolate what programs might be slowing down or crashing your computer when it starts up.
To perform a clean boot, do the following:
Log in to your device using an administrator account.
Once logged in, type msconfig into the search field and hit Enter.
Select System Configuration.
Navigate to the Services tab.
Choose the Hide All Microsoft Services option.
Select the Disable All option.
Go to the Startup tab.
Click Open Task Manager.
Select an item you want to disable and hit the Disable button.
Close the Task Manager and restart your computer. It should now be running in Clean Boot mode.
In this mode, try to install, uninstall, or run various applications until you find the culprit behind the error.
Solution #16: Install the Windows Update Manually
If you can't install the update automatically, consider installing it manually. All you need to do is follow these steps:
Go to the File Explorer and click This PC.
Right-click anywhere on the window and choose Properties.
After that, check the detail of your system architecture. Your system could either be running in 32-bit architecture or 64-bit.
Now, check if there is any available update in the Settings window.
Copy the name of the cumulative update. It usually begins with the letters KB.
Next, visit the official Microsoft Update Catalog and find the cumulative update there.
Select the update that is compatible with your system architecture.
Click the Download button and wait for the file to be downloaded.
Finally, install the update.
Solution #17: Restart the Windows Installer Service
The Windows Installer Service (WIS) is a service that provides installation and removal of software for the Microsoft Windows operating system. The WIS is started by the Wininit process, which starts when booting up your computer, or if you log on to your account.
When you start an application from either Vista or XP's "Start" menu, it loads and executes a .msi file located in a predetermined folder. If there are any problems installing this type of shortcut (.lnk), then an error message may pop up indicating that it cannot be installed because the service isn't running well enough.
The Windows Installer Service can also trigger errors to show, such as the Windows Update error 0x80070643, especially when wrong configurations are stored here. But it can always be fixed by following these steps:
Press the Windows + R keys simultaneously to launch the Run dialog box.
Type services.msc into the text field and hit the Enter key.
Go to the Services tab and find the Windows Installer service.
Right-click on it.
Select the Start/Restart option to activate the service.
Restart your computer and check if the error persists.
Solution #18: Perform a Malware Scan
Malware scans are one of the most common and effective ways to protect your computer from viruses. A malware scan is a process where antivirus software checks for malicious code on your machines, such as viruses or spyware.
If you have been infected with malware in the past, it is essential that you perform a regular scan every few days to avoid getting reinfected. You can also use an anti-malware scanner if you want more protection than just an antivirus program. The choice between these two options largely depends on what kind of threats you're looking out for: some anti-malware programs will detect both viruses and spyware while others only focus on detecting viruses.
As mentioned above, the Windows Update error 0x80070643 can be a result of a malware attack. Therefore, if a malware entity is wreaking havoc on your computer, perform a malware scan.
To do so, refer to the instructions below:
Launch the Windows Security settings.
Go to Virus and Threat Protection and select Scan Options.
Now, choose Windows Defender Offline Scan.
Hit the Scan Now button.
Windows Defender will start scanning your device. This scan will take about 15 minutes, and then your computer will restart.
Next, view the results of the scan by launching Windows Security once again.
Go to Virus and Threat Protection and select Protection History.
You need not do anything at this point because Windows Defender will detect and remove malicious entities found on your system automatically.
Summary
Windows update error 0x80070643 is typically caused by a driver malfunction or an incorrect system settings configuration. However, it can also be triggered by a lot of things, such as a malware infection, corrupted system files, improper shut down of your computer, or a problematic .NET framework.
If this error happens to you, try reinstalling the update first because it might be the case of a temporary problem that can be resolved in a few minutes. If it does not work, download the update file once again or uninstall any recently installed apps. You can also try running the System File Checker tool and see if that fixes your problem. You could also restore an earlier version of your computer's registry from backup to solve the issue as well.
If you've done everything but to no avail, do not hesitate to seek help from Microsoft professionals.
To learn more about how to fix Windows Update error 0x80070643 and other common Windows problems, please comment below!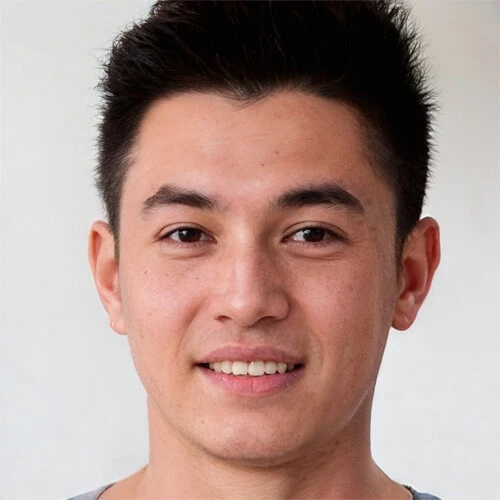 Vic is a search engine optimization expert, helping to optimize websites to make them more user-friendly. He's been in the industry for more than 10 years, and his work speaks a lot about his experience and expertise in the IT and digital marketing fields. 
Vic is the one in charge of keeping our website running smoothly and efficiently, to make sure that our readers have a wonderful experience while visiting the website. He's good at troubleshooting errors and fixing Windows issues that come up either when playing games or working on the computer. 
Vic is a certified gadget freak who feels the need to surround himself with cutting-edge technology. And this passion has helped him a lot in creating content that informs and guides users on using and troubleshooting the latest technology. He is an avid researcher who is always hungry for the latest news and updates on the most cutting-edge technology.