Microsoft Outlook is an amazing email client app that helps users to manage different types of personal data that's part of the Microsoft Office suite. Unfortunately, users may encounter various Outlook errors when working on it. One common error is the Outlook error 0x800CCC0E.
If, at some point, you have encountered this error code, and have tried several Windows error solutions to no avail, this piece will help you resolve the Windows 10/11 Outlook error 0x800CCC0E.
What is Error Code 0x800CCC0E on Outlook?
Users mostly encounter this error when they try to send or receive emails on Outlook or Outlook Express. The message that the user sees is, "The connection to the Server has failed. Account: 'your account', Server: 'your­­­_SMTP_server', Protocol: SMTP, Port: 25, Secure (SSL): NO. Socket error: 10061, Error Number: 0x800CCC0E"
What Causes Outlook Error 0x800CCC0E?
This is a very common error among MS Outlook and Outlook Express users. Once you receive the Outlook error 0x800CCC0E error on Windows 10/11, you should dig deeper to establish the reason behind it. Otherwise, you won't be in a position to resolve it.
In this piece, we'll take a look at different causes and reasons behind the error. Later on, we'll discuss each one of them in detail to help you fix the problem. Some of the reasons for the error include:
Lost internet connection
Restrictions caused by the antivirus
Blockage of some of Outlook's features by Windows firewall
Suspicious emails
SMTP authentication error
How to Fix Error 0x800CCC0E on Outlook
If you're carrying out a PC repair, follow the suggestions below to resolve the Windows 10/11 Outlook error 0x800CCC0E problem:
Check the internet connection
The main reason behind the Outlook error 0x800CCC0E is a poor internet connection. To check if your connection is stable, look for any configuration and hardware changes that are causing the loss in connectivity.
Check the settings for the email account on Outlook
Another reason for the error could be the settings in your Outlook email account. Some invalid changes in Incoming, Outgoing, Username, and Password settings could result in the error. Make sure that all the settings are appropriate. While troubleshooting the account settings, ensure that the username contains your whole email address in it.
Delete emails if they look suspicious
If you receive any malicious emails, delete them as they could potentially create issues like blocking of messages. To delete these messages from the mailbox, access it using the web-based program.
Clean all messages stuck in Outlook
To clean the messages that are stuck in the Outlook outbox, choose the "Work Offline" option found under the "Send/Receive" tab. Go to the "Outbox folder," and then delete the messages or move them to the Draft folder.
Check the antivirus app and disable it
The antivirus program installed on your computer could be another reason behind the error code. You need to disable the antivirus that's running as it could be preventing you from connecting to your email account. You should enable the program only after the error has been resolved.
Check your firewall configurations
Ensure that your firewall isn't blocking Outlook from accessing the internet.
As you follow this suggestion, you should proceed with caution to avoid causing more problems as this method is associated with several security risks.
Delete "copy-cat/similar" accounts
If you have duplicate profiles, it's highly likely that that's the reason for the occurrence of the error. Delete the extra account and check if the issue gets resolved. To do this, go to "Settings" under file, go to the Email tab, then select the duplicate account and click "Remove." Lastly, click "Yes" to confirm, and then restart the program to see if the problem has been resolved.
SMTP server settings
The error 0x800CCC0E can also happen due to the SMTP server settings and email configuration settings. This issue may either be resolved by changing the outgoing server settings or changing the server port number.
Once you have tried these two options, you should try restarting Outlook to see if the issue has been resolved.
Increasing the server timeout settings could also help resolve the error.
Verify your Outlook profile
To check if there are any issues with your Outlook account, create a new account, and then try sending or receiving messages on the new account. If that works, then make this new account your default profile.
Start Outlook in Safe Mode
Restarting Outlook in Safe Mode is highly likely to resolve the error.
If you're using Windows 10/11/8/7/Vista, go to the search bar and type "outlook.exe/safe" and press "Enter."
If you're using Windows 2003/2000/XP, go to Start > Run and type "outlook.exe/safe." After that, click "OK."
While still in Safe Mode, you can try a few Outlook recovery tools.
Conclusion
Have you been experiencing unending frustrations as you try to fix the Windows 10/11 Outlook error 0x800CCC0E? Users encounter this error whenever they try to communicate via email. It is quite evident that you can fix this problem using common configurations and changes. We hope that this article helped you solve and eliminate the error.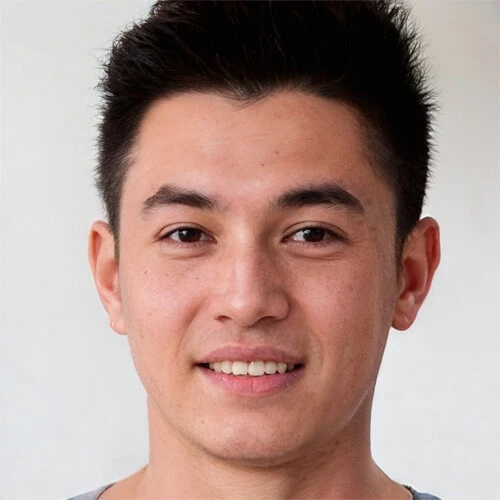 Vic is a search engine optimization expert, helping to optimize websites to make them more user-friendly. He's been in the industry for more than 10 years, and his work speaks a lot about his experience and expertise in the IT and digital marketing fields. 
Vic is the one in charge of keeping our website running smoothly and efficiently, to make sure that our readers have a wonderful experience while visiting the website. He's good at troubleshooting errors and fixing Windows issues that come up either when playing games or working on the computer. 
Vic is a certified gadget freak who feels the need to surround himself with cutting-edge technology. And this passion has helped him a lot in creating content that informs and guides users on using and troubleshooting the latest technology. He is an avid researcher who is always hungry for the latest news and updates on the most cutting-edge technology.